5 Best Deodorants For Smelly Armpits and Body Odor (2023)
Feeling fresh all day shouldn't be rocket science. But finding the best deodorant for smelly armpits and strong body odor isn't always easy. Do natural deodorants really work? Or do you need to look into a stronger OTC or prescription-strength formula? So many questions!
If you're looking for the best deodorant for smelly armpits, you've come to the right place. Forget trying to comb through dozens of options — here are our top five picks:
Pro-tip: These body odor-fighting deodorants are even more effective when paired with an undershirt that combats armpit sweat. Try the sweat proof Thompson Tee undershirt risk-free today.
1. Degree Men Cool Rush Antiperspirant Deodorant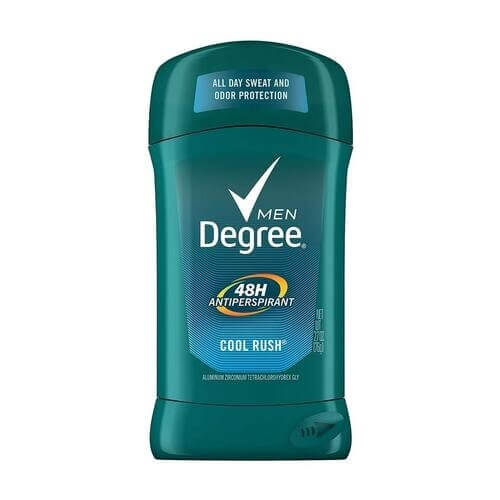 Degree Men's Cool Rush is a top-selling antiperspirant for strong odor. It's an easy-to-use, swipe-on stick that goes on clear and offers up to 48 hours of sweat and odor protection. One reviewer says this Degree product "has dramatically cut down on the amount of sweat from my under arms. Works very well!"
Keeps you dry all day long
Designed for daily use
Crisp, fresh scent.
Why this deodorant is our number-one pick: It's affordable and effective against smelly armpits. And although it's designed for men, we often hear from women who love this product and its scent, too! What more can you ask for?
2. Degree Women Dry Protection Shower Clean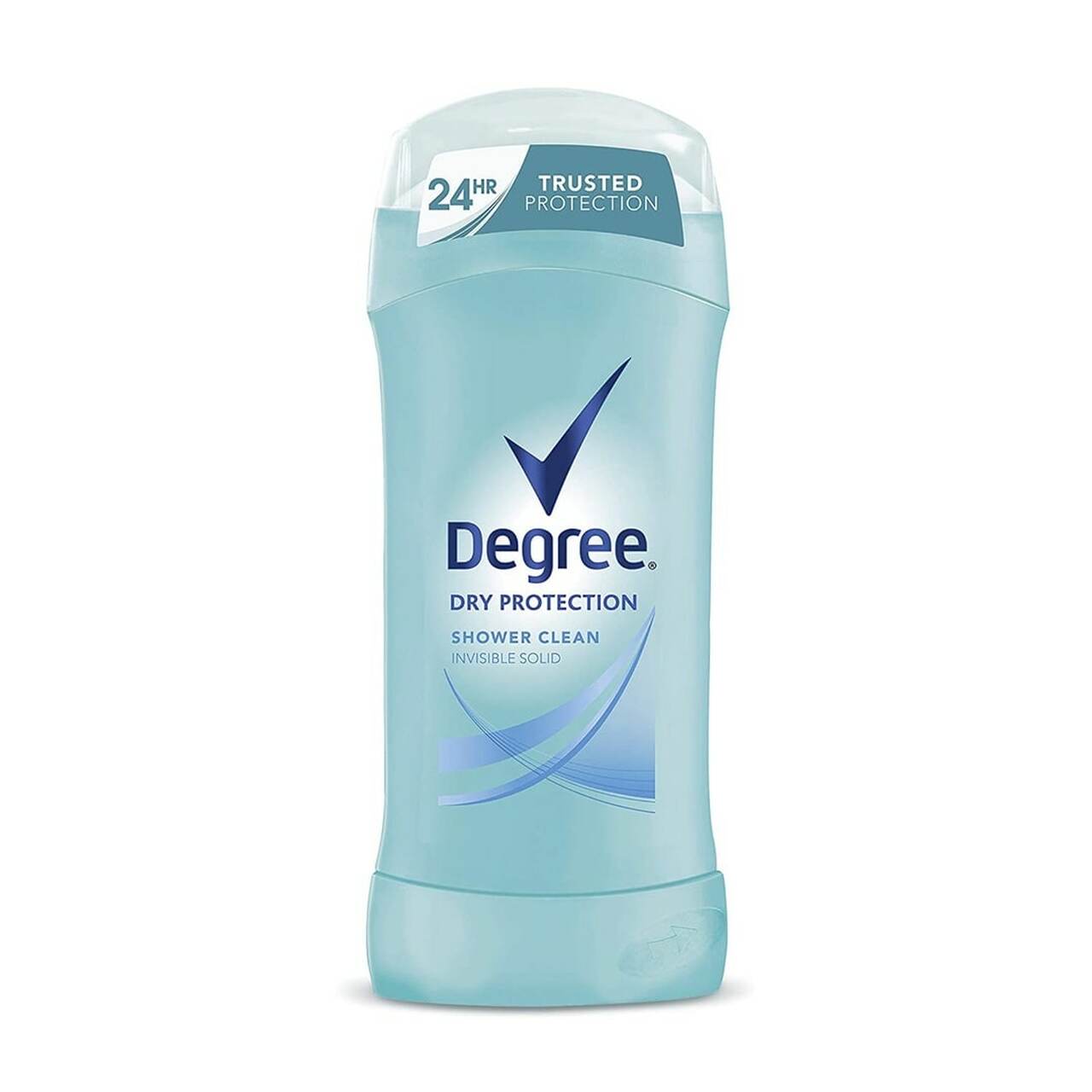 When it comes to the best deodorant for body odor for women, this classic option from Degree Women beats the others pits down.
48-hour defense against sweat and odor
Clean and refreshing floral scent
Easy to swipe on and designed for daily use.
Here's what a few Amazon reviewers have to say about this cult-favorite deodorant:
"Best. Deodorant. Ever. I have been using this Degree [deodorant] since my freshman year of high school...we're talking 20+ years."
"What more can I say about my favorite deodorant that we already know? I need deodorant that lasts at least 24 hours, and I have sensitive skin and am prone to breakouts... Degree is literally the ONLY brand that I can use that keeps me smelling fresh."
"It works morning through evening for me. I love the longevity. The scent is lovely and it is indeed an invisible deodorant! It won't disappoint."
3. PiperWai Natural Activated Charcoal Deodorant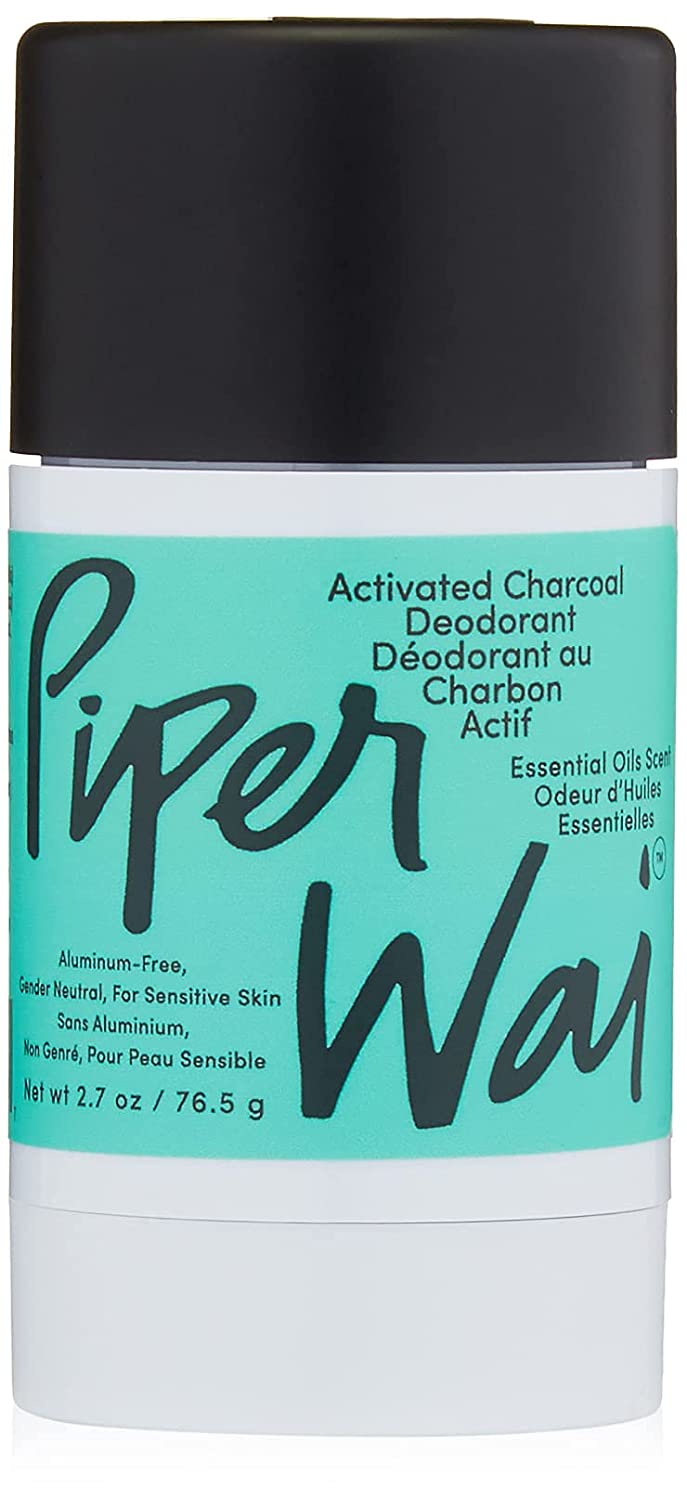 PiperWai is one of the best natural deodorants for body odor. It contains activated charcoal, 11 essential oils, shea butter and pure Vitamin E. The activated charcoal absorbs sweat and balances your pits' pH level, keeping bacteria from growing and producing the stinky acid that causes B.O.
If you're looking for a winning natural deodorant, this just might be the one for you!
Essential oils that keep you smelling fresh
Shea butter and vitamin E nourish your skin to keep it soft and supple
No-stain formula won't leave marks on your clothing.
One heavy sweater mentions "Love this stuff! I used to sweat through even clinical strength antiperspirant. I finally decided that if I was going to sweat either way, I didn't want to keep [using products with] chemicals and aluminum [found] in most antiperspirants. I'm never going back to normal antiperspirant/deodorants again!"
4. Stank Stop Deodorant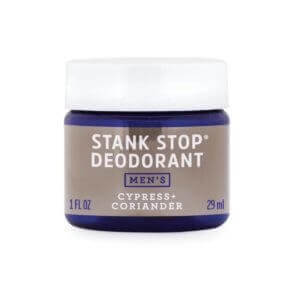 Stank Stop is one of the best deodorants for B.O. for both men and women. It's an all-natural, antibacterial deodorant that won't fade away by noon.
If you're not used to cream formulas, it might take you a minute to get used to this one. However, you'll find that Stank Stop is truly organic to the core — essentially functioning as food and nutrition for your skin!
Available in a tube or jar
Contains coconut oil and baking soda to fight bacteria and naturally neutralize smelly armpit odors
Free of toxins, aluminum, chemicals and parabens.
In case you needed another opinion, here's what a few Stank Stop fans have to say about the product:
"Is it crazy to say [this is] a life-changer for me?! I will 100% keep buying this product because it is the only thing that has worked for me."
"An absolutely amazing product. It has smoothed my underarms in addition to eliminating odor."
"Literally the only deodorant strong enough to keep me smelling fresh. It has a nice, light lavender and sage scent. Unlike other natural deodorants, this one won't cause irritation or skin peeling."
5. Schmidt's Natural Deodorant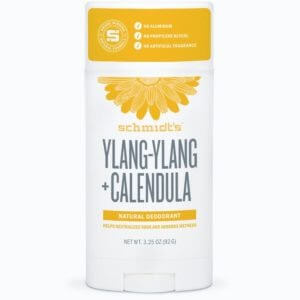 We raved about it in our post, The Best Natural Deodorant For Heavy Underarm Sweating, and we'll sing its praises again here. Schmidt's natural deodorant is one of the best deodorants for body odor.
Absorbs sweat and neutralizes body odor
Moisturizes skin
Choose from six luxurious scent combos: Activated Charcoal + Magnesium, Rose Vanilla, Bergmot Lime, Ylang-Ylang + Calendula, Lavender + Sage and Cedarwood + Juniper.
"This is by far the best natural deodorant I've ever tried," says one Amazon reviewer. "It's worth the extra money to know that I'm putting all-natural ingredients on my skin with a product that works just as well as the commercial brands."
How to Find the Best Deodorant For Smelly Armpits
To find the best deodorant for smelly armpits and body odor, you need to look for a product that has active ingredients to attack ALL sources of the stink. Everyone's body is different, so this process might take some time, trial and error.
You'll also want to know that sweat is actually odorless by itself. Body odor technically occurs when sweat reacts with bacteria on your skin. Other factors, such as diet, medical conditions or lifestyle habits, can also affect body odor.
So what does this all mean, exactly? By finding and using an effective deodorant, you can stop armpit odor. However, that doesn't necessarily mean you'll stop sweating.
For the most effective solution to eliminate sweaty, smelly armpits and B.O, pair your most effective deodorant with a sweat treatment, such as an anti-odor undershirt or sweat proof undershirt.
These anti-odor undershirts from Thompson Tee, available in crewneck and V-neck styles, are infused with Odor Shield™ technology, a natural, non-toxic hydrogen peroxide-based solution that eliminates 99.9% of odor-causing bacteria in the fabric! This revolutionary technology is designed for daily use and stays put for at least 70 wash cycles.
If you sweat heavily and think you can benefit from a sweat proof undershirt, check out Thompson Tee's best-selling patented sweat proof undershirts for men and women.
Arm yourself with a Thompson Tee and free yourself from armpit odor today! Satisfaction guaranteed or your money back.