What Colors Show Sweat the Least?
If you sweat a little extra when you're out in public, your closet has likely grown into a sea of white. Although white dress shirts hide sweat, no one wants to wear the same color day in and day out. Mixed with sweat and a little antiperspirant, and your white dress shirts will also need to be replaced due to yellow stains.
Just because you sweat heavily from time to time doesn't mean you're destined for a life of bland style. You can switch up your attire by wearing colors that show sweat the least.
Learn more about choosing undershirts that block sweat and prevent stains.
Colors That Don't Show Sweat
When looking for shirts that mask sweat marks, it's best to go for the extremes — either very light or super dark colors (with a few exceptions). So what colors show sweat the least? Here are a few of our favorites:
BLACK
Sure, this one is probably a given. Dark colors like black clearly conceal sweat. But black dress shirts aren't always the most fashion-friendly or versatile option for an event or work.
Pro tip: If you really want to hide sweat marks while maintaining your fashion dignity, wear a fitted black dress shirt with a dark gray suit or olive pants. Read more tips to wear a black dress shirt.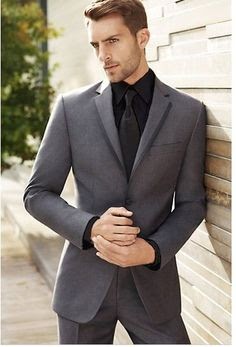 NAVY BLUE
Navy blue is another great color option that doesn't show sweat. Like black, navy is a classic color that pairs with many hues on the color wheel.
Style tip: Try pairing a navy dress shirt with a taupe wool suit for a stylish take on navy.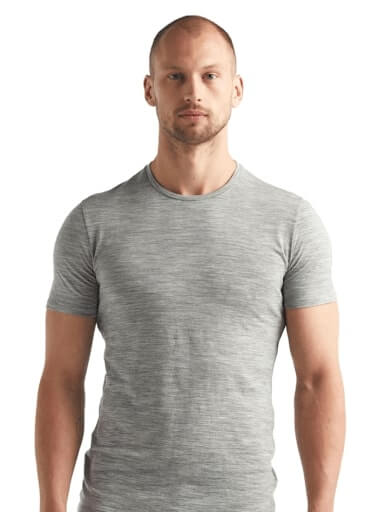 PALE PINK
Pink and pit sweat may sound like a recipe for disaster. But before dismissing the pink shirt, consider pale pink rather than pastel.
Pale pinks are pretty close to white, so they actually do a decent job at keeping your sweat marks at bay.
Style tip: Pale pink pairs well with charcoal, navy and black.
BOLD PRINTS LIKE PLAID
Bold prints like plaid distract the eye from the obvious pit stains pooling beneath the surface. Make sure to avoid patterns with too many bright or pastel colors, which can get darker when wet and show sweat marks.
Style tip: Pair a navy plaid shirt with light khakis for a modern twist.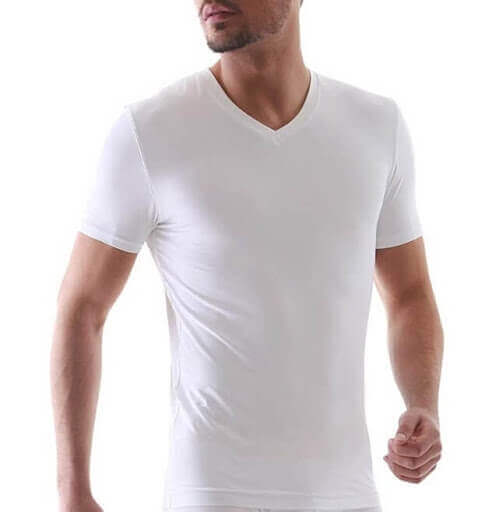 CHARCOAL
You've probably blacklisted gray from your wardrobe, but charcoal is a sweaty man's best friend. Because it's dark like black and navy, your sweat marks will be nearly indistinguishable to your co-workers.
Style tip: Make sure to choose a rich, deep charcoal color (not too light) to conceal sweat spots.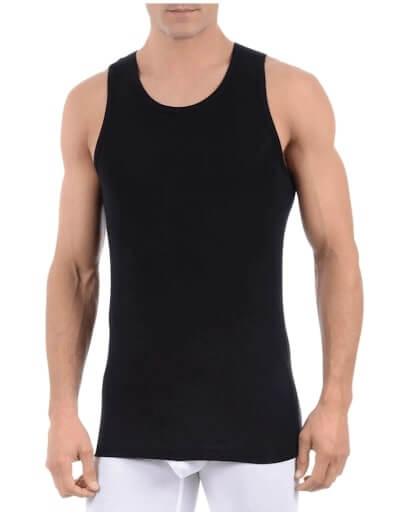 WHITE
If you aren't ready to give up white shirts, not to fear. Pure white is another color that works well for hiding sweat marks. White doesn't include any dye or hint of color that may turn darker when it encounters a sweat mark.
Another benefit of wearing white is that it matches with almost any other color, making it easy to get dressed in the morning (and hide those pesky sweat stains).
Pro tip: Yellow stains come from aluminum, an ingredient found in antiperspirant. If you plan on wearing a white shirt to hide sweat stains, skip the antiperspirant and opt for a deodorant instead.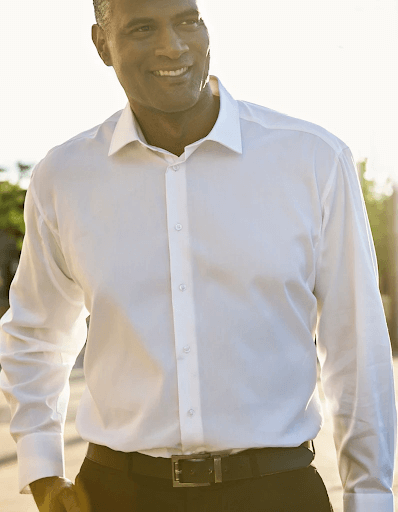 MORE STYLE TIPS TO HIDE UNDERARM SWEAT
Beyond the color of your shirt, there are a few more tricks to conceal sweat marks:
1. Consider the Material. While color matters in the plight to disguise your sweat marks, materials also play a huge role in sweat showing through. Choose breathable, natural materials that block sweat like cotton or bamboo and avoid moisture-wicking materials that push sweat outward.
2. Wear a Sweat Proof Undershirt. Thompson Tee sweat proof undershirts free you to wear any color dress shirt you want. The lightweight underarm barrier completely blocks sweat so it won't show through to your shirt — no matter how sweaty you get. With crewneck, V-neck and deep V-neck options, no one will know your secret to staying sweat free all day long.
3. Stay Far Away From Gray Unless… you wear a gray undershirt underneath your white dress shirts. Gray sweat proof undershirts won't show lines under your white dress shirts (unlike white undershirts). Plus, the extra sweat protection will ensure no drops breach your outer layer.
Being sweat-conscious and stylish doesn't leave much room for creativity — or so you thought. Fortunately, knowing what colors show sweat the least can help you breathe new life into your wardrobe. What other go-to colors help hide sweat marks for you?