7 Tips to Stop Face Masks from Fogging Up Glasses
Do your glasses fog up when wearing a face mask?
If you wear corrective lenses or sunglasses, you've probably already experienced having them fog up while wearing a face mask, obscuring your vision. So frustrating, right?
In this post, we'll share our favorite tips on how to keep your face mask from fogging your glasses.
Note: Per the CDC, cloth face coverings recommended for public use are not surgical masks or N-95 respirators. Those are critical supplies that must continue to be reserved for healthcare workers and other medical first responders, as recommended by current CDC guidance.
Why is My Face Mask Fogging My Glasses?
Wearing a face mask creates a warm environment around your mouth and nose. When you exhale, much of your breath escapes upward, often funneling directly to your glasses. Your warm breath comes in contact with your cool eyeglass lenses, condensation forms and voila! Lens fog.
To prevent fogging, you need to create a barrier between your breath and your lenses. While this isn't always 100% possible, here are seven ways you can cut down the fog to see better.
Thompson Tee's 100% cotton face masks for adults and kids are soft and comfortable and machine washable. Get yours for only $5.99 today.

How to Keep Face Masks from Fogging Glasses
Try these seven tips to see which technique works best for you.
1. Clean Your Glasses
Your glasses probably need to be cleaned anyway. Soap acts as a surfactant (surface active agent), creating a thin film that helps prevent fog.
Before putting on your face mask, wash your glasses with soapy water (a small amount of dish soap is ideal) and shake off the excess. Let your glasses air dry or gently dry them with a lens cleaning cloth before putting them on.
You could also try a product like Optix 55 Anti-Fog Spray. This product is an effective anti-fogging solution for eyeglasses, windows, mirrors, and swim goggles.
2. Dab Shaving Cream on Your Glasses
Does shaving cream stop glasses from fogging up? Many are turning to shave creams or gels as a popular remedy for treating lens fog.
Like soap, shaving cream creates a film over your glasses that prevents them from fogging up. Try rubbing a small dab of shaving cream on your lenses, let dry, then gently wipe with a lens cleaning cloth.
3. Pull Your Mask Up
An easy way to reduce the amount of fog on your glasses is to pull your mask up higher on your face. This tactic helps decrease the amount of warm air that escapes through the top of your face mask.
Keeping your mask tight at the top and loose at the bottom helps direct your breath away from your glasses.
4. Tape Your Mask Down
If your mask does not have a bendable strip or wire along the nose bridge, try taping your mask down. This method is best if you need to wear a mask for lengthy periods.
First, make sure your skin is clean and dry. Then tape the mask down around your nose and cheeks to create a seal, being careful to avoid your lower eyelashes.
Don't use duct tape! Choose medical tape, sports tape or any other tape that's safe to use on skin. Test a small area first to check for skin sensitivity or irritation.
5. Perch Your Glasses On Top of Your Mask
Make sure your glasses sit on top of your face mask rather than beneath it. The weight of your lenses can hold your mask down, reducing the warm air coming up through the top of your mask.
This method works especially well if you have heavy eyeglass frames.
6. Add an Absorbent Layer
One little-known tip is to include an extra absorbent layer inside your mask near your mouth.
Use a piece of folded tissue or paper towel as an additional layer to prevent moist breath from escaping upward. Or, try adding a strip of facial tissue inside your mask on top of your nose bridge area. Discard the tissue or paper towel after each use.
7. Tie it Crisscross (Or Tighten the Loops)
If you are using a mask with loose ties, make like a surgeon and tie the mask strings crisscross. Tie the top laces down below your ears and the bottom laces above your ears to create a tighter fit.
If the ear loops are too loose, causing extra air to filter through, make a small knot on each strap, so the mask fits snugly around your ears.
Fighting Together Against COVID-19
By purchasing face masks from Thompson Tee, you're supporting our business and helping us donate face masks to critical hospitals across the U.S. Thompson Tee has donated over 30,000 masks across the country!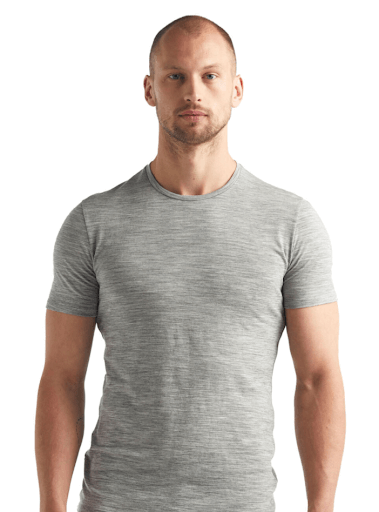 Our Premium Cotton Face Masks for adults and kids are made in the U.S.A., fit the CDC's cloth mask recommendations, and are perfect for the whole family. The CDC recommends all individuals over the age of two to wear cloth face coverings in public.
We appreciate your business. Stay healthy and safe!