Your Guide to the Best Deodorants for Sweaty Women
You're rushing to work when a dreaded feeling looms over you. You feel sweat stains forming.
There's nothing worse than feeling embarrassing sweat stains creep through your clothes. And it's not only guys — women get sweaty too.
Everyone sweats. But some of us tend to sweat a little more than others. And unfortunately for women, not all deodorants hold up under the sweaty pressure.
Good news, though: Sweating doesn't have to interfere with your daily life. In this post, we share nine best deodorants for sweaty women and offer tips on how to choose the best deodorant for excessive sweating.
Best Deodorants for Sweating
Excessive Sweating and Hyperhidrosis in Women
How much you sweat depends on a wide range of factors — gender, weight, genetics, environment and diet. Although men tend to sweat more than women, women are not immune to sweating.
Hyperhidrosis is a normal phenomenon which causes females and males to sweat nearly five times amount needed to regulate one's body temperature. Thousands of women suffer from hyperhidrosis or excessive sweating.
Even if you don't have hyperhidrosis, you may experience moments where you're sweating a lot. Luckily, there are a lot of products that can manage sweating so it doesn't interfere with your daily activities and ruin your confidence.
What to Look For in Deodorant
There are two main types of deodorant — deodorant and antiperspirant.
Antiperspirants temporarily block your pores from releasing sweat.Deodorant targets the bacteria in your armpits to prevent body odor.
However, not all deodorants and antiperspirants are created equal.
If you want to manage your sweat, then an antiperspirant is probably the best option. When you're choosing deodorant, keep these questions in mind:
Sweating levels: Are you constantly worried about pit stains? If you're using deodorant daily and are still struggling with sweat stains, you may want to look at clinical-strength or prescription antiperspirants.
Scent: Do you want something that smells good? If you want something for body odor and sweating, a deodorant-antiperspirant is a good option.
Skin sensitivity: Is your skin sensitive to hard chemicals or rashes? Is it easily irritated? If it is, you'll want to look for a deodorant that is made of moisturizers to lessen irritation.
Ingredients: While the myths about the side effects of aluminum-chloride have been debunked, many still prefer natural options.
Best Deodorant for Sweaty Women
Now that you know what you're looking for here are a few options.
Maybe you're an occasional sweater, or you work up a good sweat during workouts. If you experience a few sweating bouts here and there, you can try a standard antiperspirant.
Standard Deodorants
1. Dove Advanced Care Antiperspirant Deodorant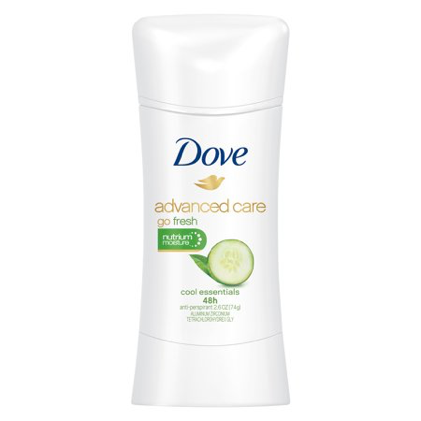 Antiperspirant-deodorant
48-hour protection
Fresh-smelling cucumber scent: combines deodorant and antiperspirant. Also made of ¼ moisturizer, so it's not as irritating as other options out there.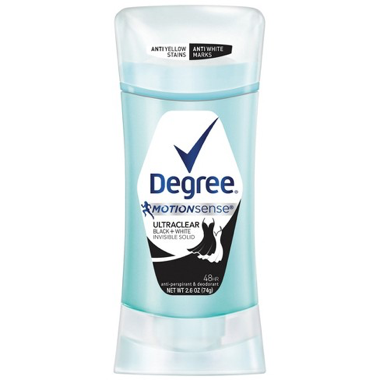 Antiperspirant
48-hour protection
Clear: no white stains on clothing
Clinical-Strength Deodorants
If you sweat regularly, you may want something slightly stronger. Clinical-strength antiperspirants are a step up from standard over-the-counter ones. They have a higher amount of aluminum.
3. Secret Clinical Strength Smooth Solid Women's Deodorant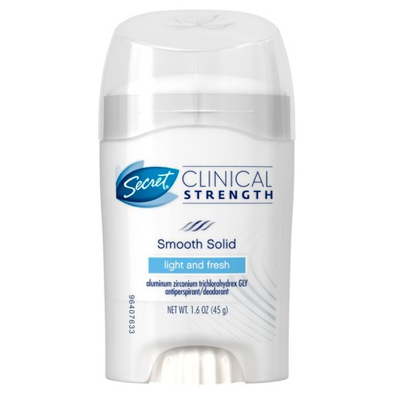 Antiperspirant
48-hour protection
Great for sensitive skin: it's made of ¼ moisturizer and doesn't have any alcohol, making it a good option for women who find other antiperspirants too harsh for their skin.
4. Dove Clinical Protection Antiperspirant Deodorant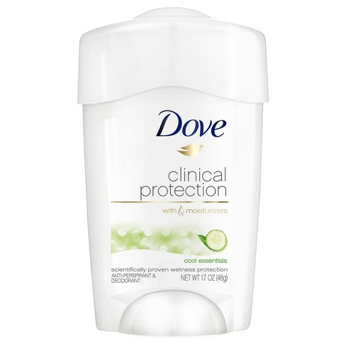 Antiperspirant
48-hour protection
Moisturizing: a good option for sensitive skin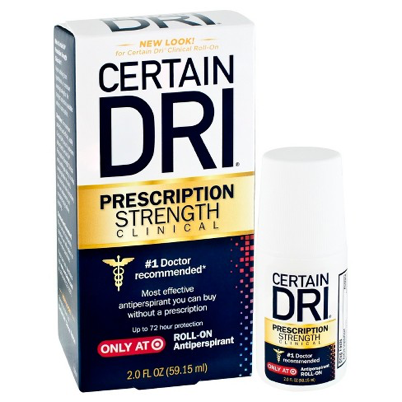 Antiperspirant
Up to 72-hour protection
One of the most potent antiperspirants you can buy without a prescription
Want to learn more? See how to choose the right prescription antiperspirant for you.
Sensitive Skin Deodorants
Nothing is worse than red, irritated skin, especially under your arms. Products that contain aluminum or other chemicals are the leading cause of irritated skin in your armpits. For those with sensitive skin, consider using products that are fragrance-free and alcohol-free.
6. Dove Advanced Care Sensitive Antiperspirant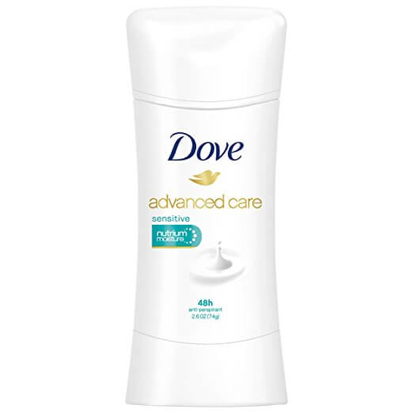 Unscented antiperspirant-deodorant
48-hours of protection that also moisturizes and smooths your skin
7. Almay Sensitive Skin Clear Gel, Antiperspirant & Deodorant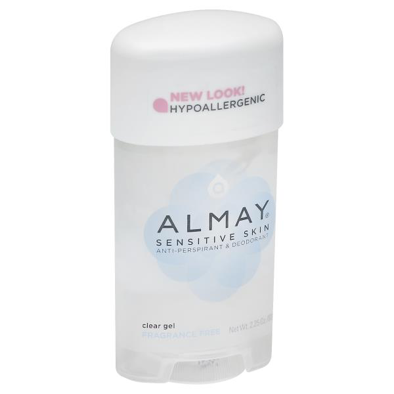 Antiperspirant
24-hour protection
Hypoallergenic: great for sensitive skin
Natural Deodorants
Here are a few natural deodorant options for women who sweat a lot.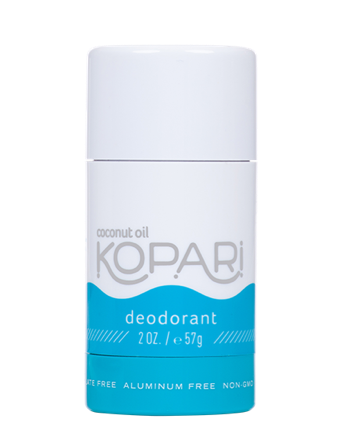 Deodorant
Plant-based and aluminum-free
9. Everyone Natural Deodorant Tea Tree and Lavender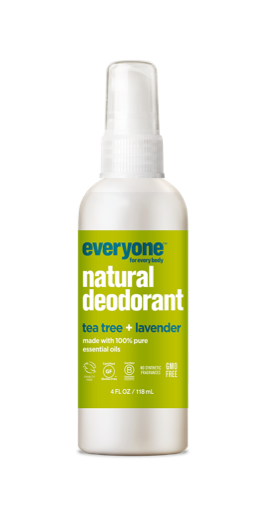 Deodorant spray
Only three ingredients: water, alcohol and essential oils
You can also check out our favorite natural deodorants here.
Double Up Your Protection With a Thompson Tee
Once you find the right deodorant, it's time to double down on sweat protection. A great sweat proof undershirt is the perfect sidekick to a great deodorant.
With unique Hydro-Shield technology, the Thompson Tee has been crafted to prevent your sweat from seeping through your shirt. The shirt's material absorbs the moisture and allows for it to evaporate, keeping you fresh during any situation.