Your Guide to the Best Deodorants for Sweaty Women
There's nothing worse than feeling embarrassing sweat stains seep through your clothes.
Everyone sweats. But some of us sweat a little more than others, and not all deodorants can hold up under pressure.
In this post, we share the best deodorants for women who sweat a lot and offer tips on how to choose a deodorant that'll keep you cool, calm and collected.
Best Deodorants for Sweating
Excessive Sweating in Women
Sweating is normal and healthy. How much you sweat depends on a wide range of factors, including gender, weight, genetics, environment and diet. Men and women both sweat, but men sweat 40 percent more than women, on average.
Some sweat much more than others, and with good reason. There are two causes of excessive sweating: hyperhidrosis and diaphoresis.
Hyperhidrosis is a medical condition that makes you sweat more than you should to regulate your body temperature. Nearly 5 percent of the population suffers from hyperhidrosis. While there are treatments for hyperhidrosis, there is no cure.
Diaphoresis, on the other hand, is extreme, all-over sweating due to a specific underlying cause. Common causes of diaphoresis include pregnancy, menopause, specific medical conditions and taking certain medications. Once the cause is treated, the excessive sweating stops.
There are many remedies to prevent underarm sweat. For most sweaty women, an effective deodorant or antiperspirant is an optimal starting point for reducing sweat.
What to Look For in Deodorant
There are two types of products that control odor and sweat: — deodorant and antiperspirant.
Deodorant and antiperspirant are actually two separate products. Deodorants combat body odor, while antiperspirants block sweat. Most of what is referred to as "deodorant" today is actually an antiperspirant/deodorant combination.
In this article, we'll use "deodorant" to refer to antiperspirant/deodorant products.
When you're choosing a deodorant, keep these questions in mind:
Sweating levels: Always dealing with pit stains? If you use deodorant daily and still struggle with sweat stains, try clinical or prescription-strength products.
Scent: Do you want something that smells good? Whether you like fruity, fresh, or natural, there are great smelling deodorants that actually work.
Skin sensitivity: Is your skin sensitive to chemicals? Do you develop rashes? You'll want a deodorant that is unscented or includes moisturizers to lessen irritation.
Ingredients: Are you vegan, or looking for something with natural ingredients? While many concerns about toxins in antiperspirants have been disputed, you may still prefer natural options.
Best Deodorant for Sweaty Women
What's the best deodorant for women? Check out these top-rated options and see how they stack up.
Standard Deodorants
Maybe you sweat occasionally, like during a good workout. If you experience a few sweating bouts here and there, start with a standard over-the-counter product.
1. Dove Advanced Care Antiperspirant Deodorant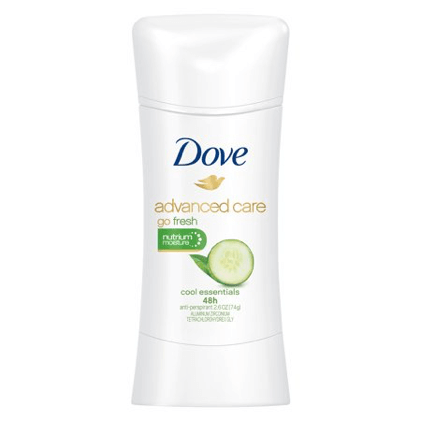 0% alcohol formula
48-hour protection
Unique ¼ moisturizers help underarm skin recover from shaving irritation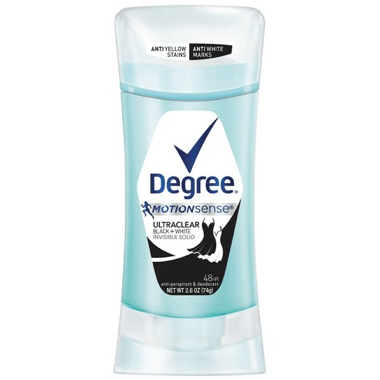 Antiperspirant/deodorant
48-hour protection
Clear - leaves no white stains on clothing
Clinical-Strength Deodorants
Clinical strength deodorants contain higher concentrations of active ingredients. Try a clinical strength deodorant if regular strength products don't keep you dry enough.
3. Secret Clinical Strength Smooth Solid Women's Deodorant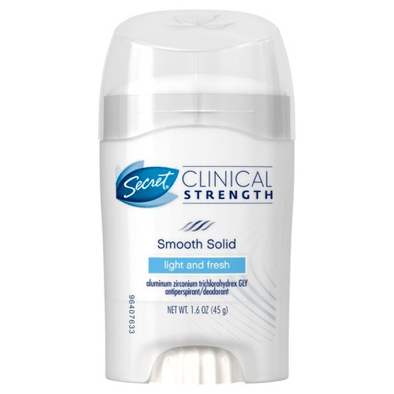 Antiperspirant
48-hour protection
Available in invisible solid, clear gel and soft solid formulas
#1 selling clinical antiperspirant brand and winner of Allure's 2018 Best Of Beauty Expert Award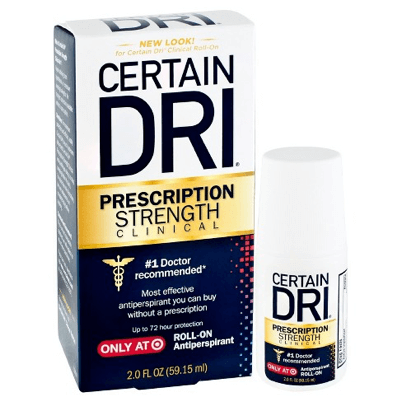 Antiperspirant
Up to 72-hour protection
One of the most potent antiperspirants you can buy without a prescription
Doctor-recommended hyperhidrosis treatment
Want to learn more? Read: How to Choose the Right Prescription Antiperspirant
Sensitive Skin Deodorants
Red, irritated skin under your arms can be a nuisance. Products that contain aluminum or other chemicals are the leading cause of irritated skin in your armpits. For those with sensitive skin, consider using products that are fragrance-free and alcohol-free.
5. Dove Advanced Care Sensitive Antiperspirant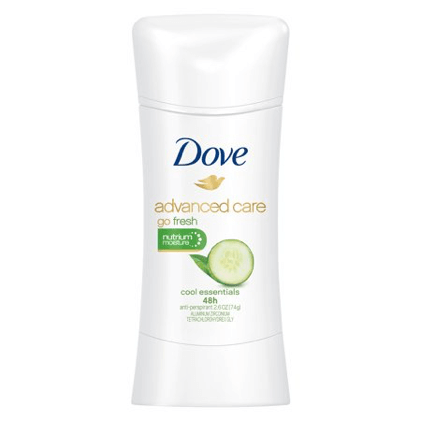 Fragrance-free antiperspirant/deodorant
Hypoallergenic
48-hours of protection that also moisturizes and smooths your skin
6. Almay Sensitive Skin Clear Gel, Antiperspirant & Deodorant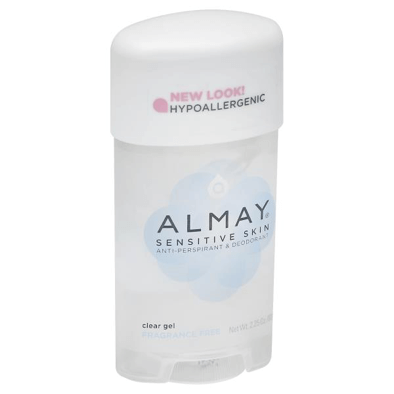 24-hour protection
Quick-drying formula
Dermatologist and allergy tested
Natural Deodorants
If you're trying to limit your exposure to chemicals, natural deodorants are an excellent choice. Natural deodorants don't block sweat, but they help control body odor and keep bacteria at bay with a combination of natural ingredients like oil, clay and baking soda.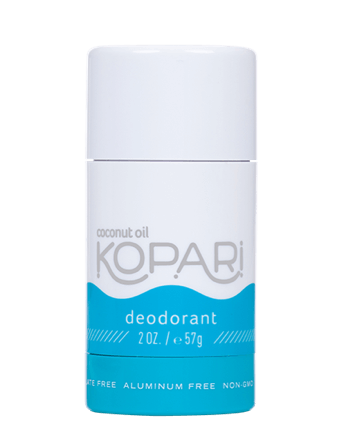 Deodorant
Plant-based and aluminum-free
Dermatologist tested
8. Underarmed Active Botanical Luxury Deodorant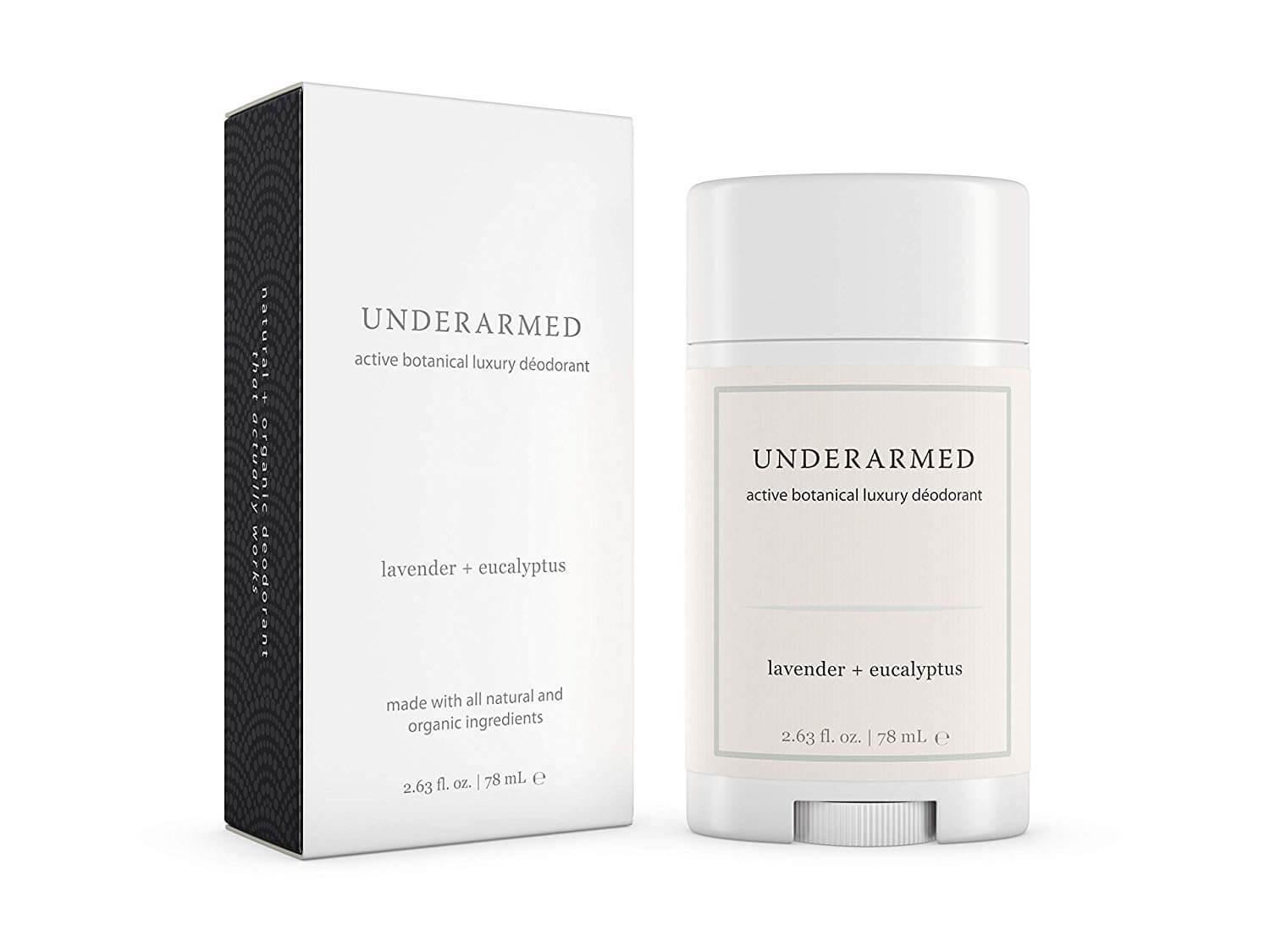 Gluten and cruelty-free
All organic ingredients
Recyclable BPA-free container
You can also check out our favorite natural deodorants here.
Spray Deodorants
9. Dove Dry Spray Antiperspirant Deodorant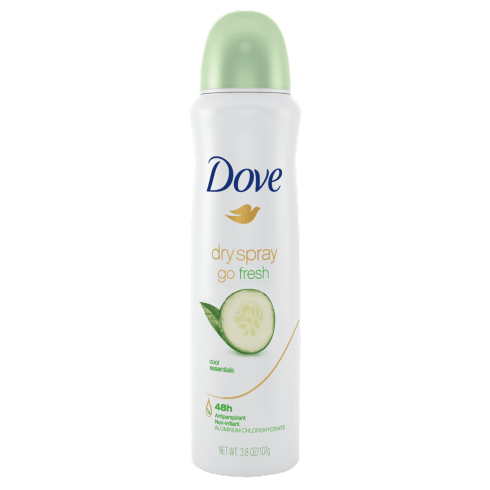 48 hours of protection
Sprays on dry
0% alcohol formula helps reduce skin irritation
Deodorant Wipes
10. Pacifica Underarm Deodorant Wipes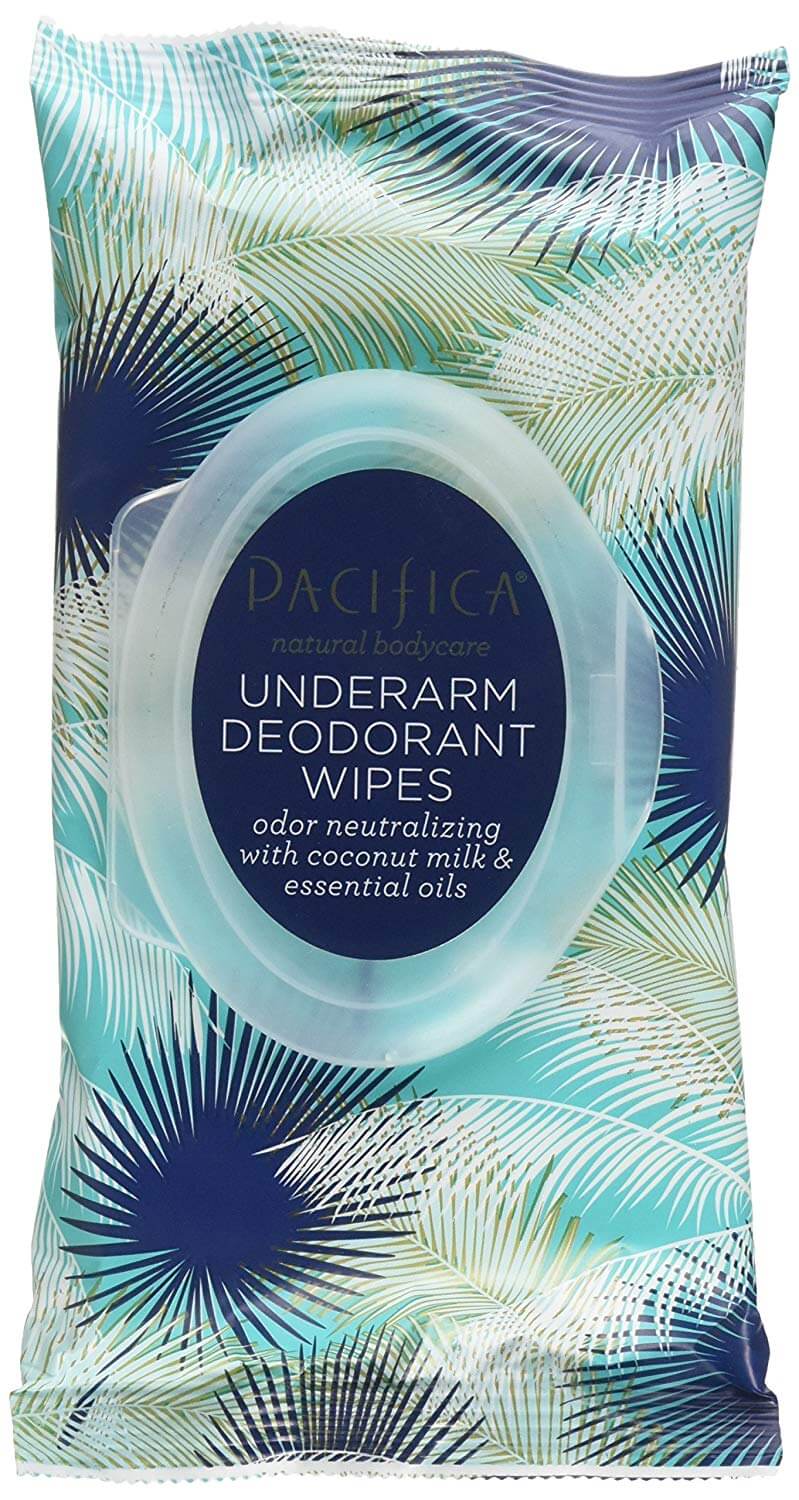 100% vegan & cruelty-free
Lightly scented towelettes infused with coconut milk and essential oils
Natural deodorizing blend
Double Up Your Protection With a Thompson Tee
Sweat is completely natural – but sweat marks and yellow stains can be stressful and embarrassing.
A great sweat proof undershirt is the perfect sidekick to a reliable deodorant. The women's Thompson Tee is one of the most versatile sweat proof shirts on the market — wear it as a stylish shirt on its own, or as an undershirt to stop sweaty pits in their tracks.
The patented sweat proof technology protects your favorite shirts from sweat stains, deodorant and antiperspirant marks and body odor. Save money on dry-cleaning bills and keep your clothes fresh!