How and When to Wear a Thompson Tee: Outfit Ideas for Every Occasion
Whether you're new to struggling with embarrassing underarm wetness or have dealt with it for years, finding solutions for this problem without sacrificing style is challenging but not impossible. Hallelujah!
Thompson Tees are a revolutionary solution for those who suffer from excessive underarm sweating. And they aren't just any t-shirts – they're wardrobe game-changers. Whether worn on their own or underneath your most important (or chic) outfits, our sweat proof undershirts will help you stay cool while looking – and feeling – your best.
Read more: Thompson Tee Buyer's Guide: Choosing the Right Sweat Proof Shirt
Today we'll show you 11 ways to incorporate Thompson Tee sweat proof undershirts into your wardrobe so you can feel stylish and sweat-free no matter where life takes you.
How to Wear a Thompson Tee
Before we get started, let's review some general style and usage tips:
Whether or not your undershirt is visible beneath your clothing is up to you. We have crewneck, v-neck, deep v-neck and scoop neck t-shirt styles to show or not show, depending on your preference.
Is your outer garment tight or loose? We created our original fit and slim fit shirts to accommodate many clothing styles.
Don't automatically default to white undershirts, especially if you're wearing a white outer shirt. Beige, light gray or skin-toned undershirts help create an "invisible" look that improves your style game.
Under Dress Shirts
Dress code: Business, business casual, formal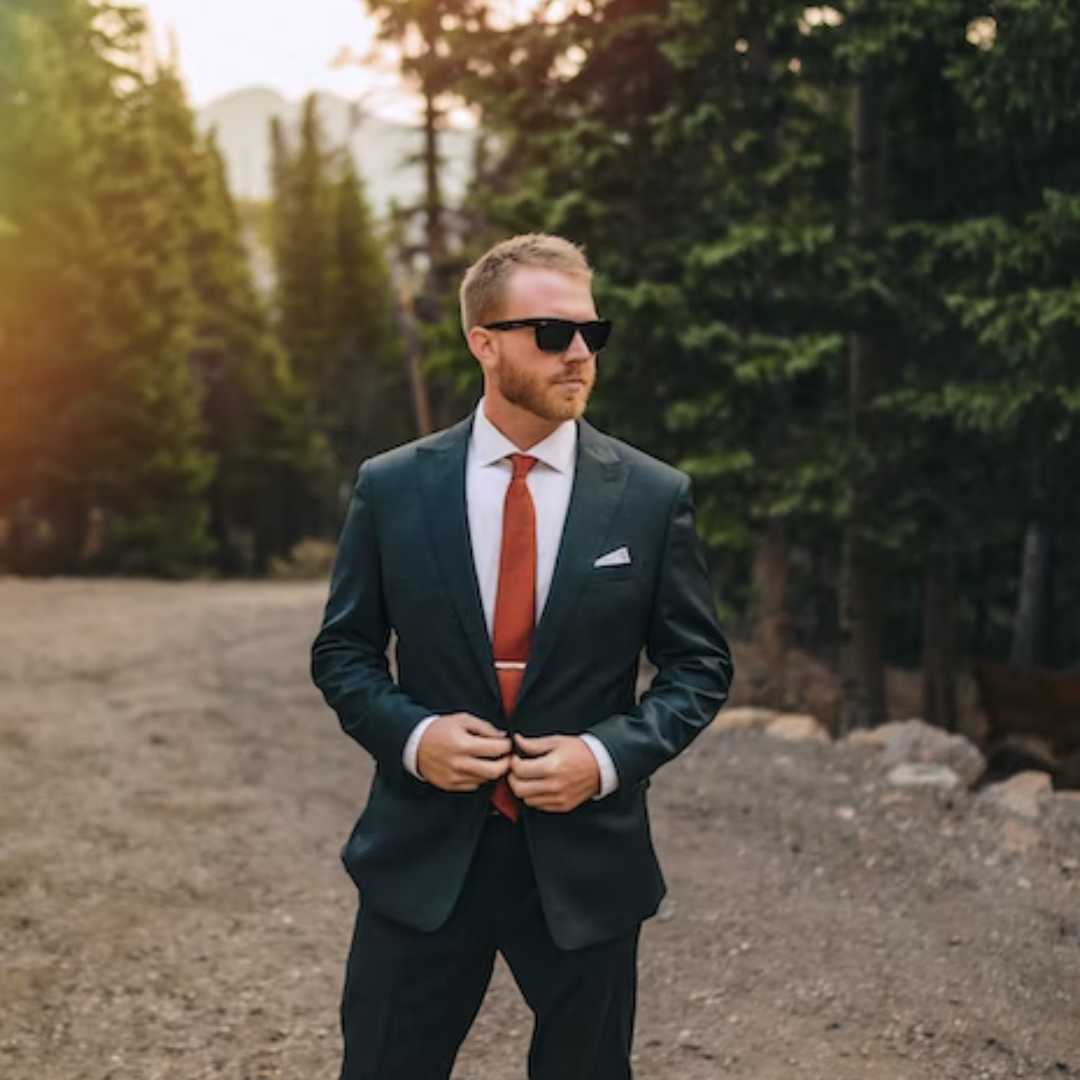 Want to save money on dry cleaning? Wearing a sweat proof tee under your best work shirts and blouses is a smart move that protects your clothing investment.
Covering up sweat stains with a blazer or suit jacket doesn't work, nor does wearing cheaply made "buy in bulk" undershirts. Thompson Tees keep you sweat stain-free and prevent yellow sweat stains. Made with lightweight, ultra-soft premium combed cotton, Thompson Tees hide easily under dress shirts, keeping you cool and comfortable.
Read more: The Ultimate Guide to Washing Dress Shirts
Under Sweaters & Blouses
Dress code: Casual, smart casual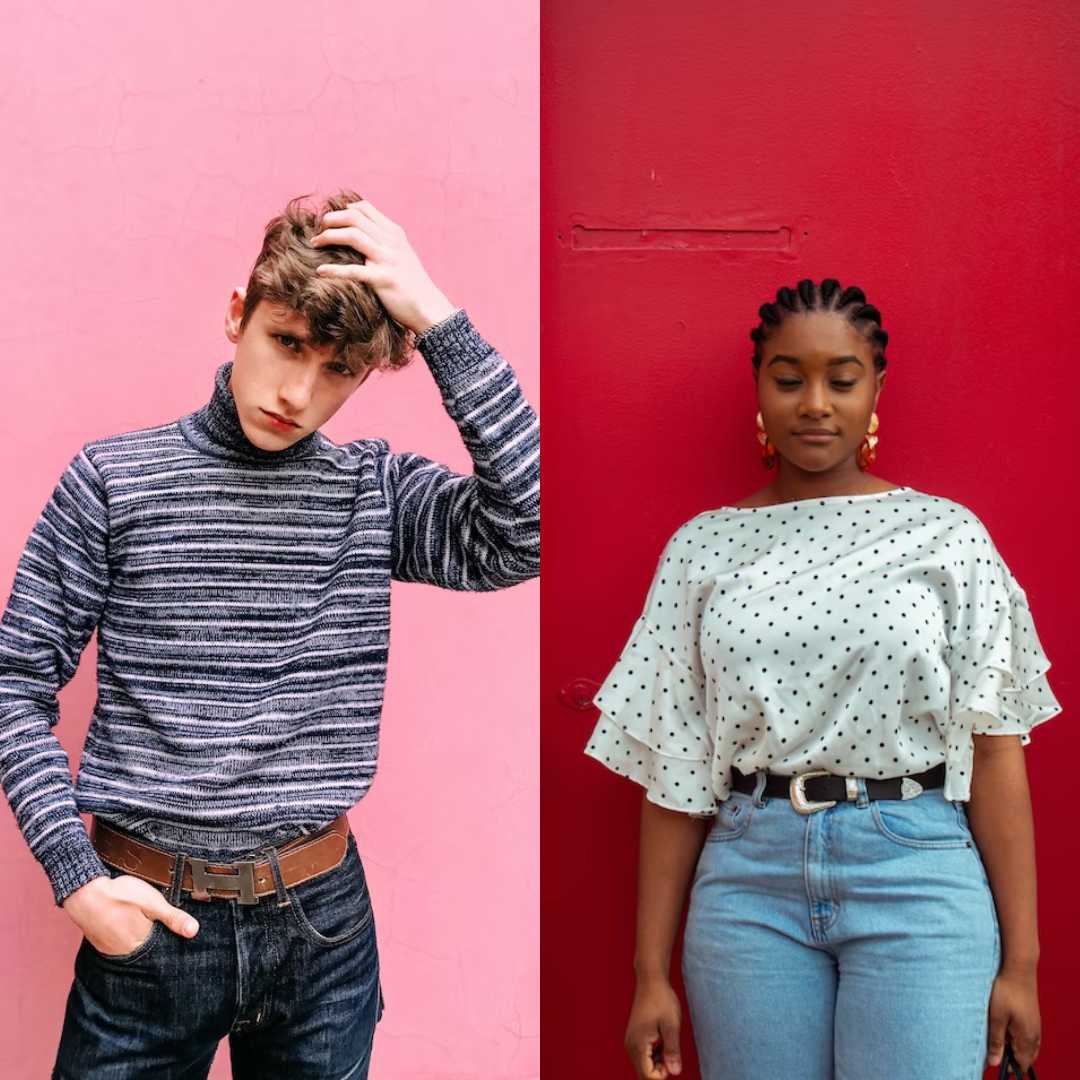 Men's Navy Original Fit Crewneck / Women's White Slim Fit Scoop Neck Thompson Tee
If you deal with axillary hyperhidrosis or excessive armpit sweat, you know that thin sweaters and sheer, silky blouses are especially susceptible to embarrassing sweat stains. But not when you pair them with a Thompson Tee! Slip into one of our slim fit shirts and tuck it in. You may want to play around with different colors to find the one that blends best with your outer layer.
How about colder weather? If you've ever walked from your car to a restaurant or bar in cold, windy conditions but became a hot, sweaty mess once you got inside, you know what we're talking about. Wearing a Thompson Tee underneath a turtleneck sweater will keep you warm and sweat stain-free.
Under Casual Shirts, Flannels & Tees
Dress code: Casual
Men's White Original Fit Crewneck
Pair a Thompson Tee with a denim or flannel shirt (buttoned up or worn open) for a classically casual look. Complete the ensemble with a pair of jeans and sneakers or boots.
You'll look effortlessly stylish and will stay sweat-mark-free.
A simple dark button-down shirt is a going-out staple for men. The only problem is that typical undershirts have high necklines, posing a problem for heavy armpit sweaters needing an extra protection layer. Luckily, the Thompson Tee Original Fit Deep V-neck hides under even the deepest-cut shirts.
As a Stand-Alone T-Shirt
Dress code: Casual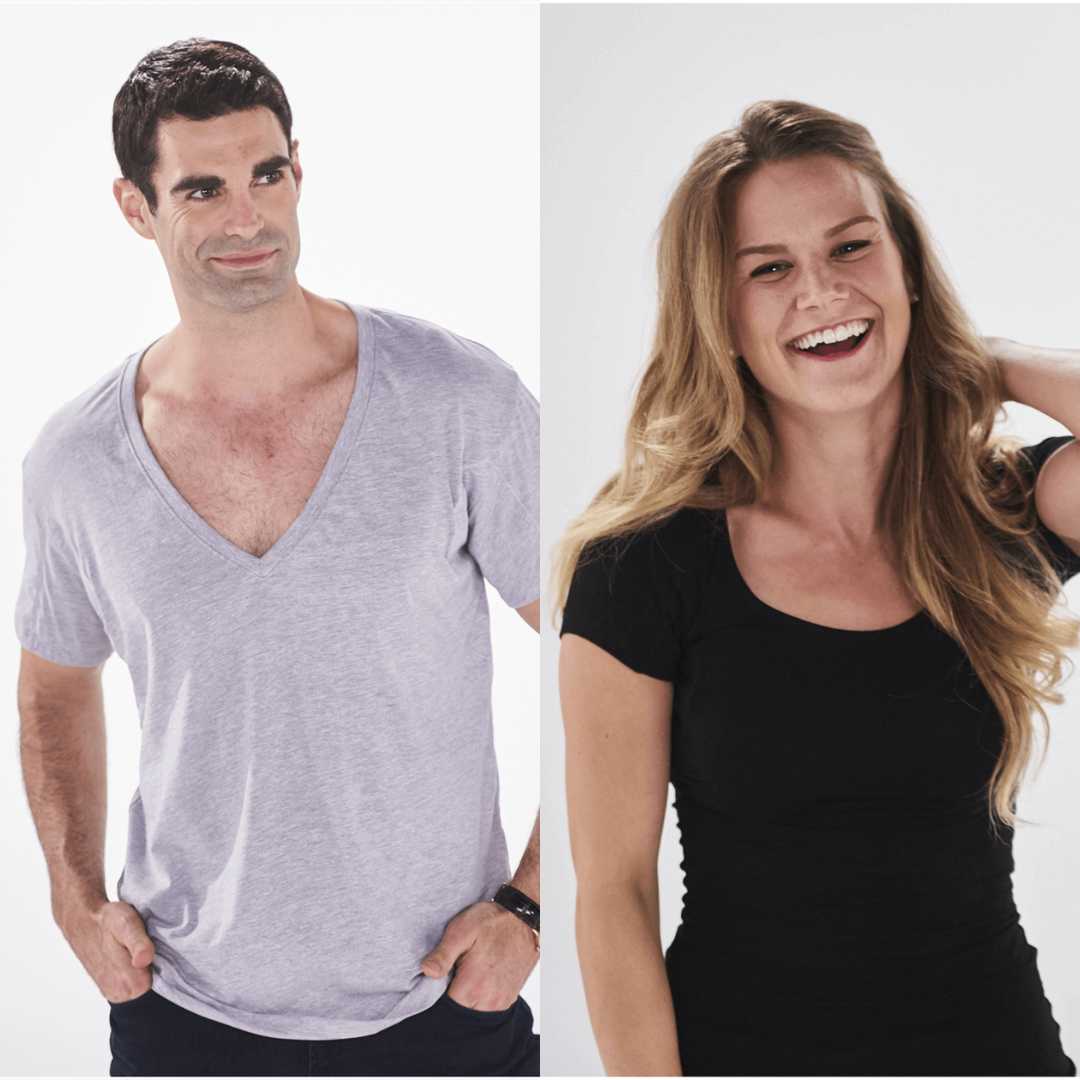 Men's Grey Original Fit Deep V-Neck / Women's Black Slim Fit Scoop Neck
The great thing about Thompson Tees is that they perform double duty as undershirts and t-shirts in their own right! No need to double-layer your tees to look fashionable. Our t-shirts come in multiple colors to match or compliment any fashion statement.
Under a Crop Top
Dress code: Casual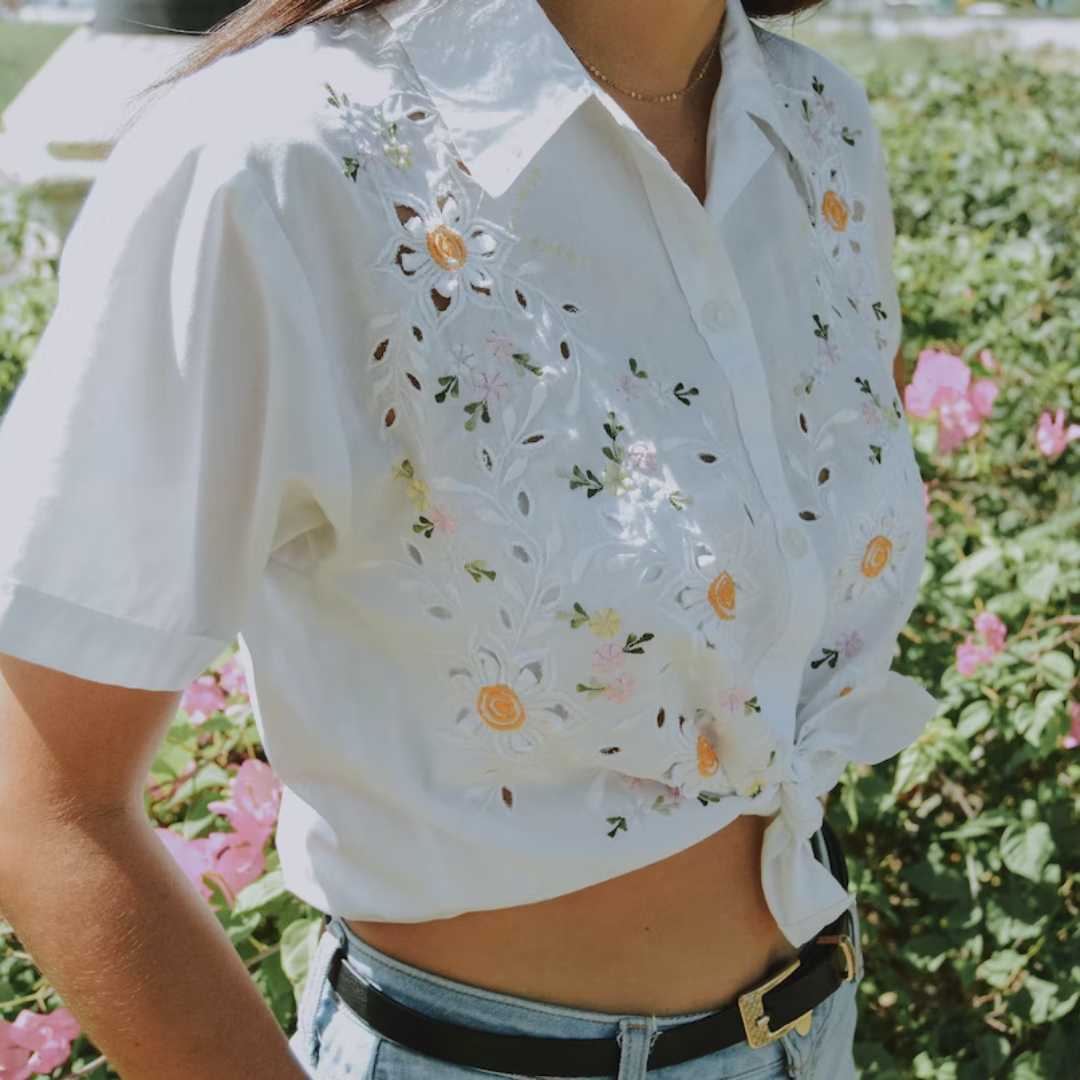 Women's White Slim Fit Scoop Neck
Want to wear a crop top but are worried about pit stains? Just trim the bodice of your Thompson Tee to an inch or two above where your crop top ends for sweat proof confidence.
Under Dresses
Dress code: Casual, smart casual, formal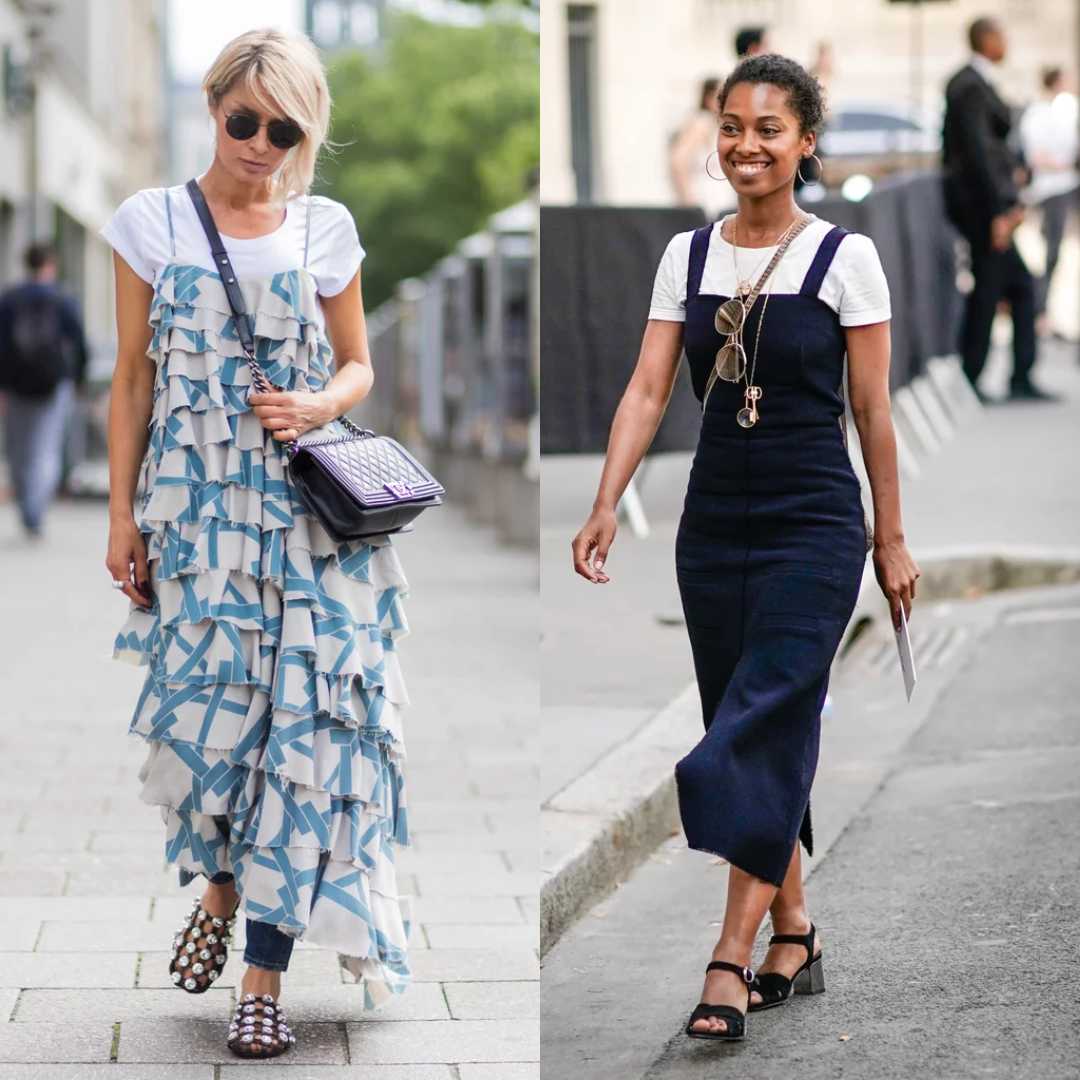 Women's White Original Fit Scoop Neck
No sleeves? No problem. While you can wear our tees as a layering piece under many traditional dress styles, try them with spaghetti strap or tank dresses for extra coverage or during cooler weather.
Under Blazers & Suits
Dress code: Business, business casual, formal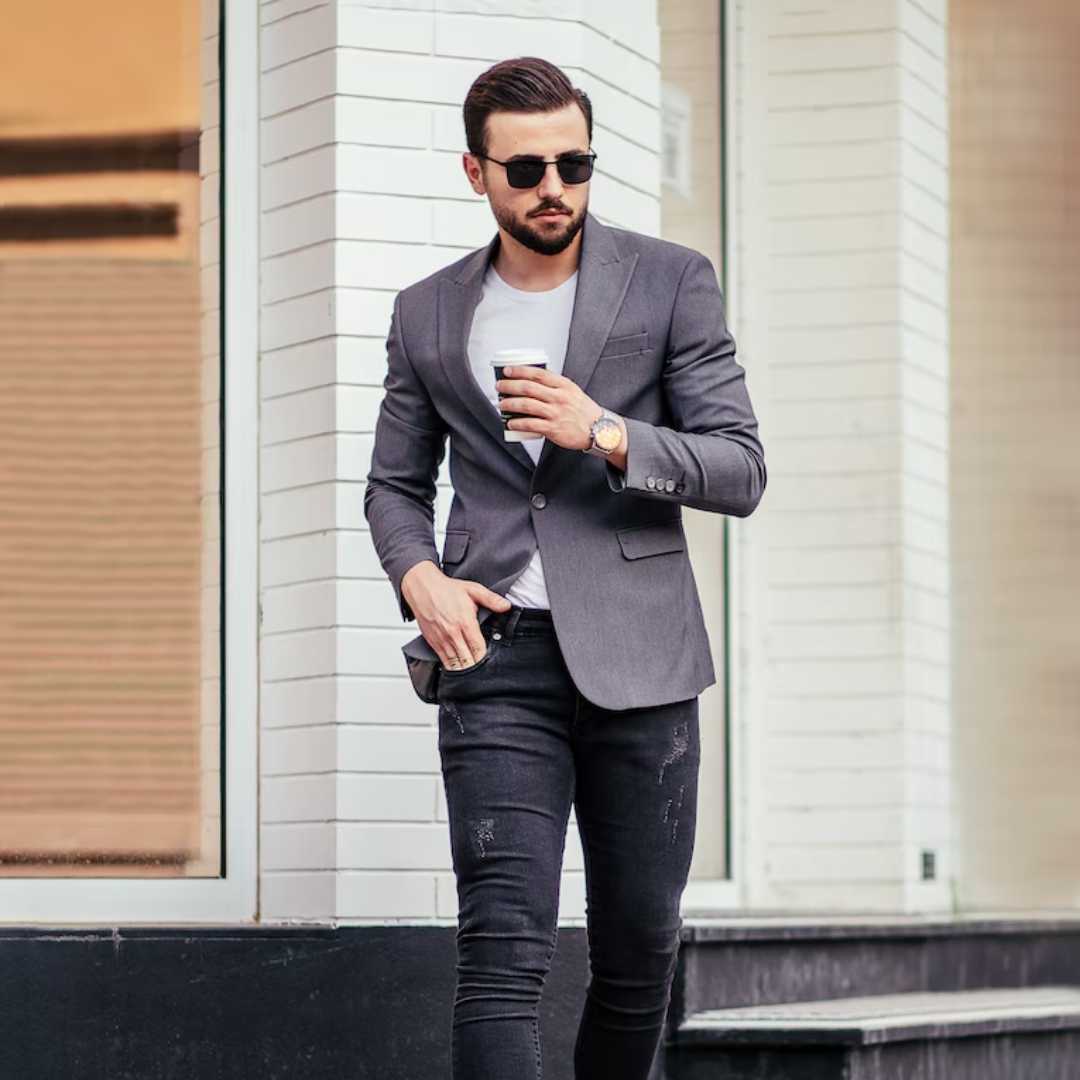 Throwing a blazer over a T-shirt is an excellent way for men and women to take their look from casual to business casual. But if you're a heavy sweater, adding an extra layer is a big no-no, as armpit sweat can soak through a jacket in no time.
In addition, wearing a suit is nerve-wracking if you deal with excessive sweat. Heavy suit materials trap heat, creating the perfect environment for pit sweat. Wear a Thompson Tee under your dress shirt and suit or blazer to focus on the business at hand.
Under Jackets
Dress code: Casual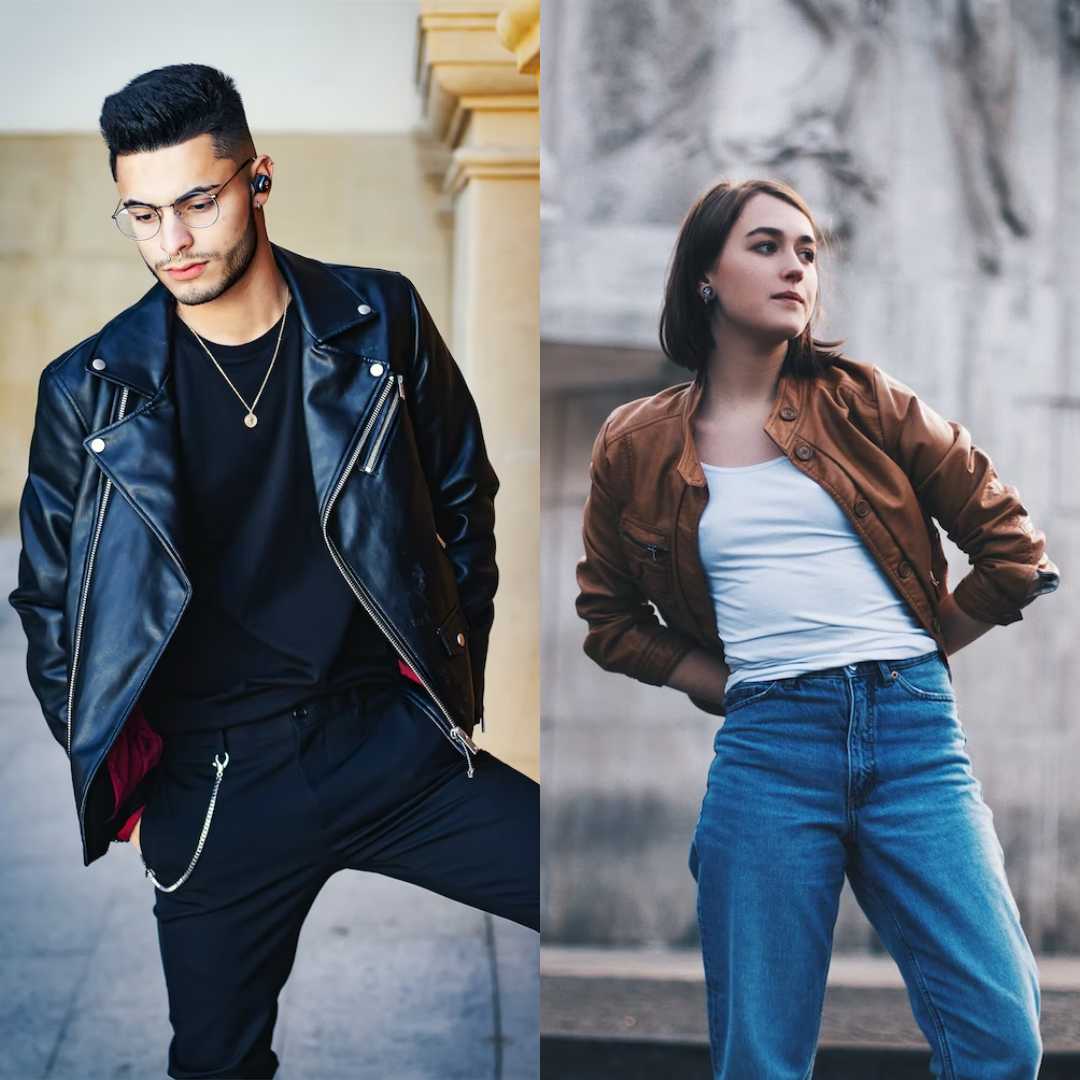 Men's Original Fit Crewn Neck / Women's Original Fit Scoop Neck
When it comes to weekend staples, you can't go wrong with a t-shirt and jeans. However, t-shirts cause problems for armpit sweaters, as the thin material doesn't hold up against perspiration.
Swap out your fragile, sweat-stained tees for Thompson Tees, topped with a moto, denim or bomber jacket with boots or heels to complete your look.
Under Cardigans
Dress code: Casual, business casual

Women's Navy Original Fit Crewneck
Cardigans are great work attire. They elevate any outfit while providing a bit of extra warmth. Pair a men's V-neck or women's scoop neck with this preppy essential. Wear dark-wash jeans or chinos for bottoms, and slip on some boat shoes or loafers to complete the look.
Under Polo Shirts
Dress code: Casual, smart casual

Men's White Original Fit Deep V-Neck
A classic polo is one way to take your casual style up a notch. Since most people wear polo shirts with the top button undone, pairing one with a v-neck or scoop neck t-shirt is the best way to wear this sporty style while keeping your undershirt under wraps. Try a slim fit v-neck undershirt to eliminate extra bulk for a smooth silhouette.
Under Uniforms

There's no place the Thompson Tee makes more sense than for those who work demanding, stressful jobs like those in law enforcement, the military, emergency response teams, and healthcare. When you work hard, the last thing you want to worry about is managing sweat stains and wetness under your work uniform.
Slip on a Thompson Tee in the morning and forget about dealing with pit sweat on the job. Long-sleeved Thompson Tees are ideal for those who work outdoors or in cold climates.
Sweat Proof Outfits for Everyday Confidence
Concealing sweat marks never goes out of style. Feeling confident is always a good idea, whether at work, home, outdoors, playing sports, on dates, or at weddings – you name it!
Let's face it: Other sweat solutions just don't cut it. Sweat pads, garment guards, dress shields and armpit stickers must be replaced throughout the day, and antiperspirant doesn't always provide the long-lasting protection you need. And unfortunately, regular undershirts provide sweat protection for about an hour before becoming soaked.
Forget about sacrificing style for sweat protection. No matter what life brings, Thompson Tee has you covered.