Dress Shirts That Don't Show Sweat
Men's business wear has evolved considerably over the years. Thanks to wash-and-wear, wrinkle-resistant and sweat-wicking technology, men's dress shirts are more comfortable and stylish than ever before.
But excessive sweating and hyperhidrosis is still a problem for many men, especially when it comes to work attire. In a sticky, hot office, long sleeves, button-down shirts and suits are a heavy sweater's worst nightmare. That's why we've compiled a list of dress shirts that don't show sweat.
---
7 Dress Shirts That Don't Show Sweat
There are several ways you can tackle excessive sweating when choosing a dress shirt, from performance-wicking materials to investing in a solid sweat proof undershirt.
1. Lawrence Hunt's No Sweat Dress Shirt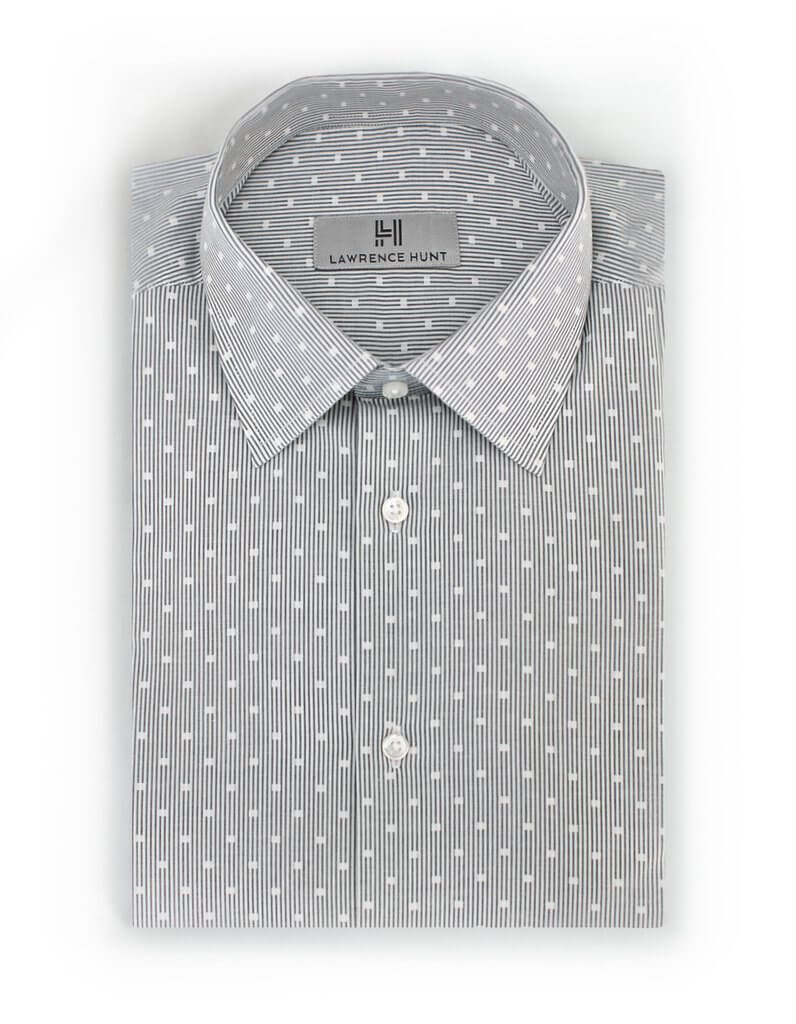 Lawrence Hunt's No Sweat dress shirt will help you stay cool all day long. Every shirt is designed with comfort and sustainability in mind. The 100 percent cotton bodice and moisture-wicking underarm gussets made from recycled plastic bottles give you breathability and odor protection. It's also anti-bacterial and wrinkle-resistant so no need to take this shirt to the dry cleaners.
Get 30% off a Lawrence Hunt dress shirt with our exclusive discount code.

2. Lands' End Comfort Shirt With CoolMax

Lands'End's Comfort Shirt with CoolMax is the anti-dress dress shirt. It's comfortable, stylish and easy to clean. Made with 64 percent cotton, 23 percent CoolMax polyester, 11 percent nylon and two percent spandex, this shirt is airy and stretchable. The CoolMax moisture-wicking technology promotes cooling and evaporation.
3. State & Liberty Moisture Wicking Dress Shirt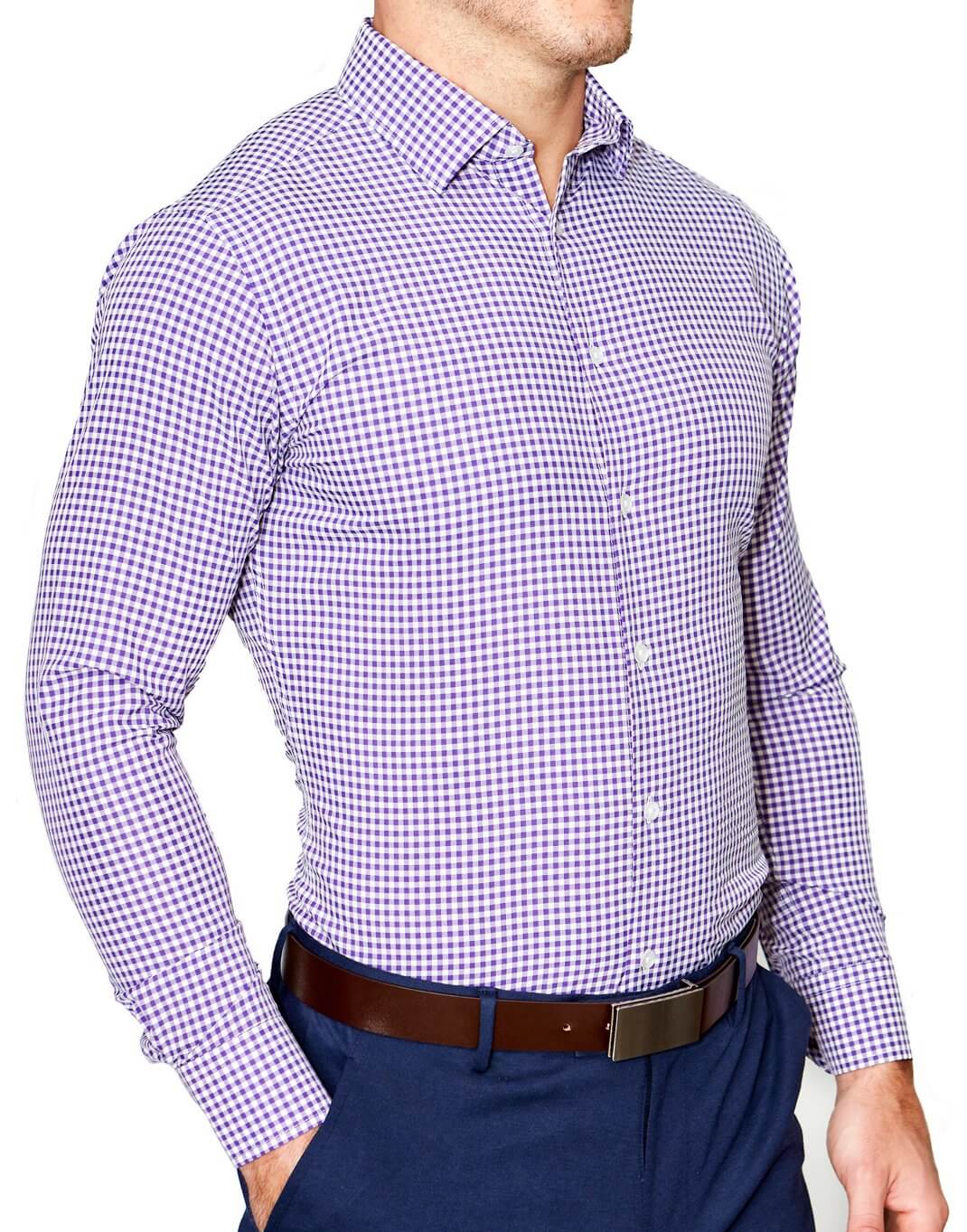 State & Liberty's moisture-wicking dress shirt prevents armpit and back sweat. These shirts are built for V-shaped athletic body types and perfectly tailored for muscular builds. Water rolls right off of them, they're stretchy and lightweight.
4. Mizzen & Main's Miller Dress Shirt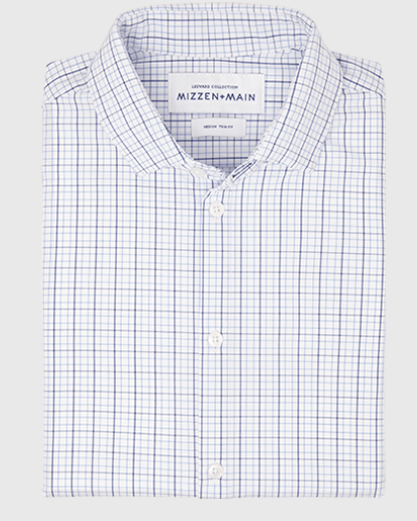 Mizzen & Main's Miller dress shirt is the lowest maintenance dress shirt you'll ever own. You don't need to iron, dry-clean or even put this stretchy, sweat-resistant shirt in the dryer at all! All you have to do is wear it, machine wash cold and hang to dry.
5. Ministry Of Supply's Aero Dress Shirt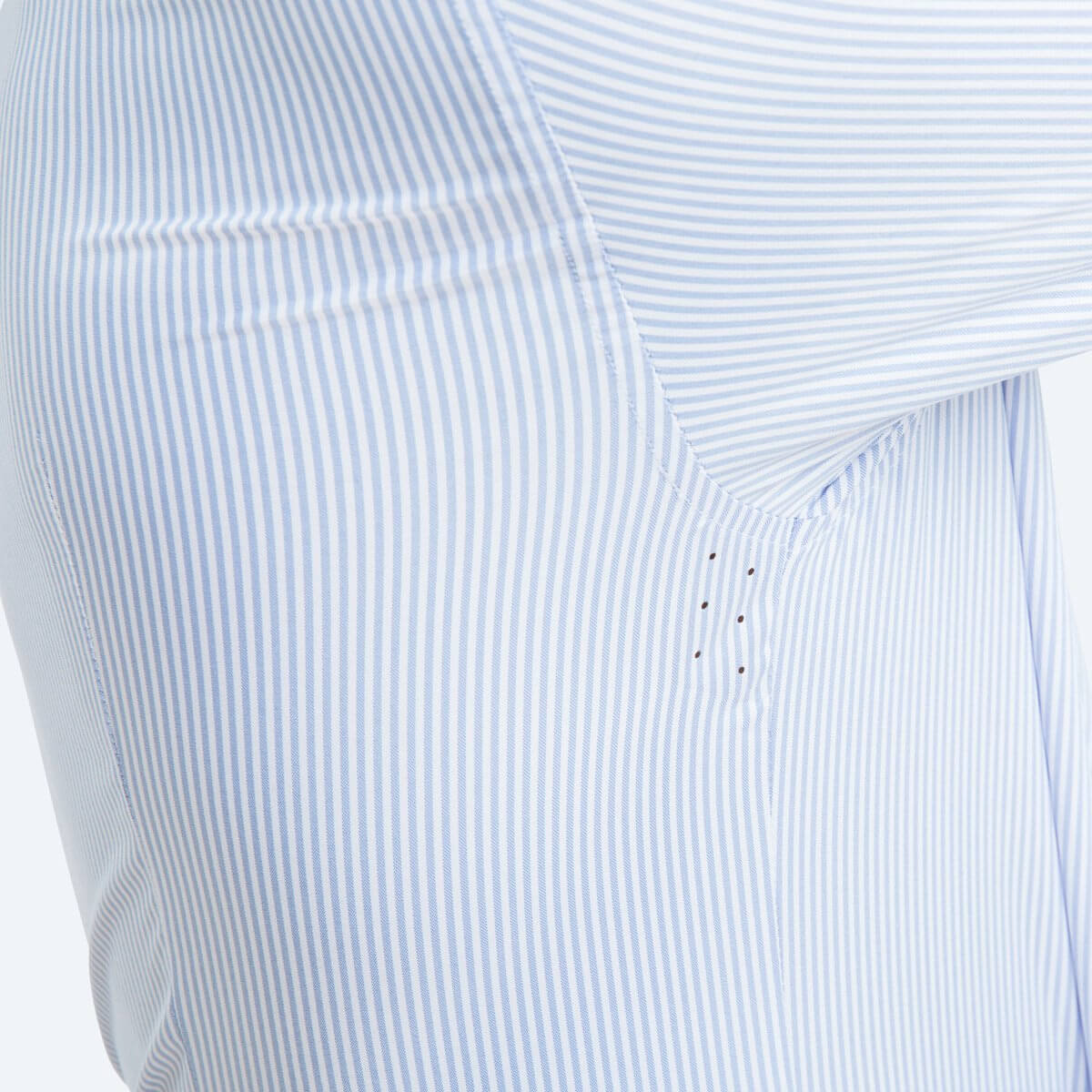 MinistryOf Supply's Aero dress shirt is tough enough to take on 14-hour flights, 25-hour days and still look flawless. Made with underarm vents, and a collar that always holds shape, this machine-washable shirt is made for the go-anywhere, do-anything businessman.
6. Men's Wearhouse Kenneth Cole AWEAR-TECH Dress Shirt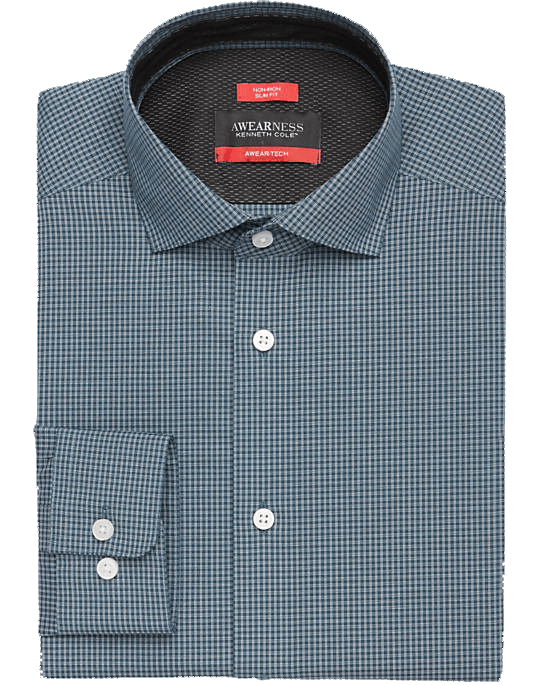 The one-of-a-kind AWEAR-TECH technology built into Kenneth Cole's sweat-wicking Men's Wearhouse dress shirt senses your body's infrared energy, speeds up moisture evaporation and cools you down on stressful work days. The cotton-polyester blend gives you the breathability and flexibility you need to run around the office and #GetItDone.
7. Twillory's Doer Performance Shirt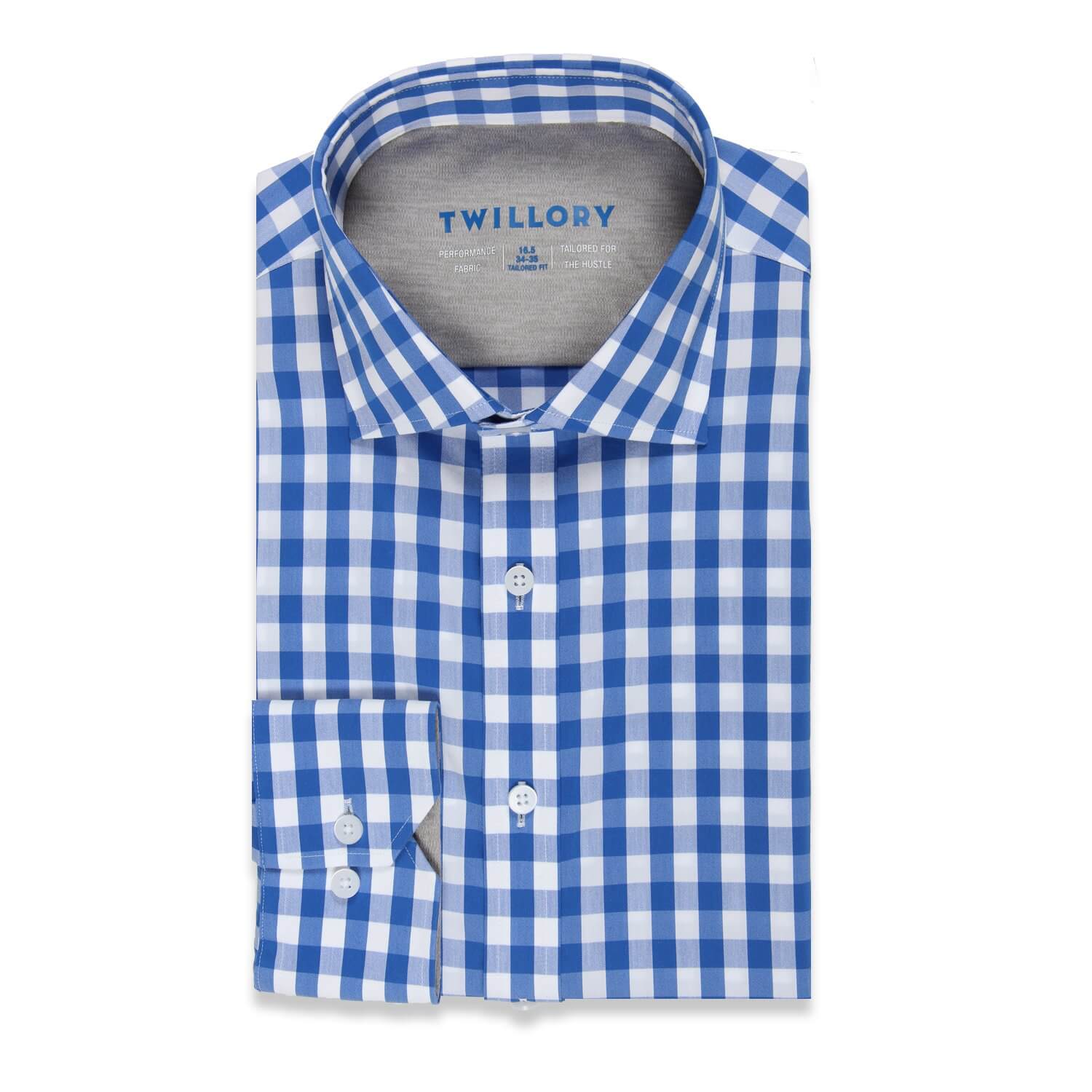 Twillory's Doer Performance shirt looks like a dress shirt on the outside and feels like a t-shirt on the inside. Made with cotton, Cool Max TM technology and Lycra, this shirt wicks water away from your body while giving you ventilation. Caring for this shirt is easy — no ironing or dry cleaning needed. You're guaranteed to find the perfect fit thanks to the wide variety of sizing options.
Sweat-Wicking Dress Shirt Alternatives
Sometimes, sweat-wicking technology isn't enough. While it's great for light and medium sweaters, it doesn't always help heavy sweaters or people with hyperhidrosis.
Try these tips If you need extra sweat protection.
Choose A Fabric That Suits Your Needs
Materials either repel or absorb moisture. Knowing the material of your dress shirts can help you combat sweating.
Do you want a sweat-wicking, water repellent or natural fabric? Sweat-wicking shirts push moisture to the outer layer where it evaporates. Water-repelling fibers tend to be synthetic, such as polyester, rayon and cotton/Lycra blends. Natural fabrics including cotton, bamboo and linen tend to absorb moisture.
If you're a heavy sweater, you may sweat faster than sweat-wicking fabrics can evaporate. Wearing performance gear like this can result in sweat stains.
Water-repellent fibers prevent sweat stains, but they don't absorb moisture at all. While they're highly effective at preventing stains, they can also cause sweat to sit on your skin and cause chafing, odor and irritation.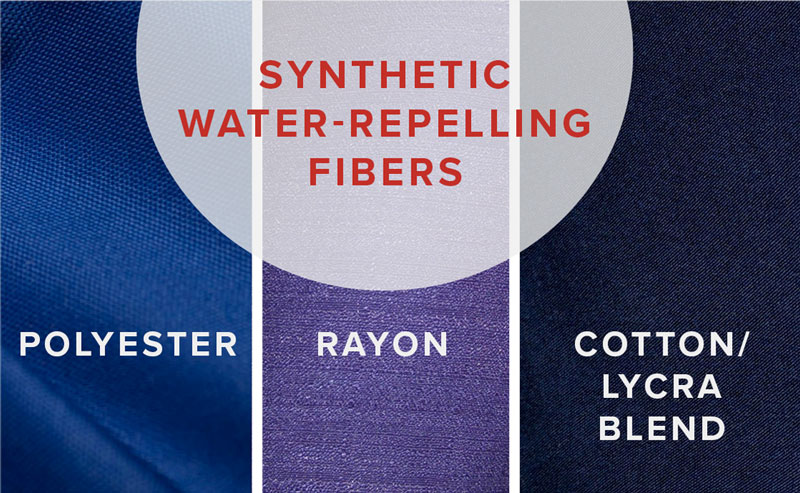 Natural fabrics like cotton maximize the airflow to your body and also absorb sweat. This material is the best bet for excessive sweaters.
Choose Your Colors Wisely
If you don't have any performance wear shirts, choosing dark colors for your dress shirts can conceal sweat marks. Black, navy blue, or dark patterns are good options when choosing dress shirts that do not show sweat.
Read more about colors that show sweat the least.
Try A Sweat Proof Undershirt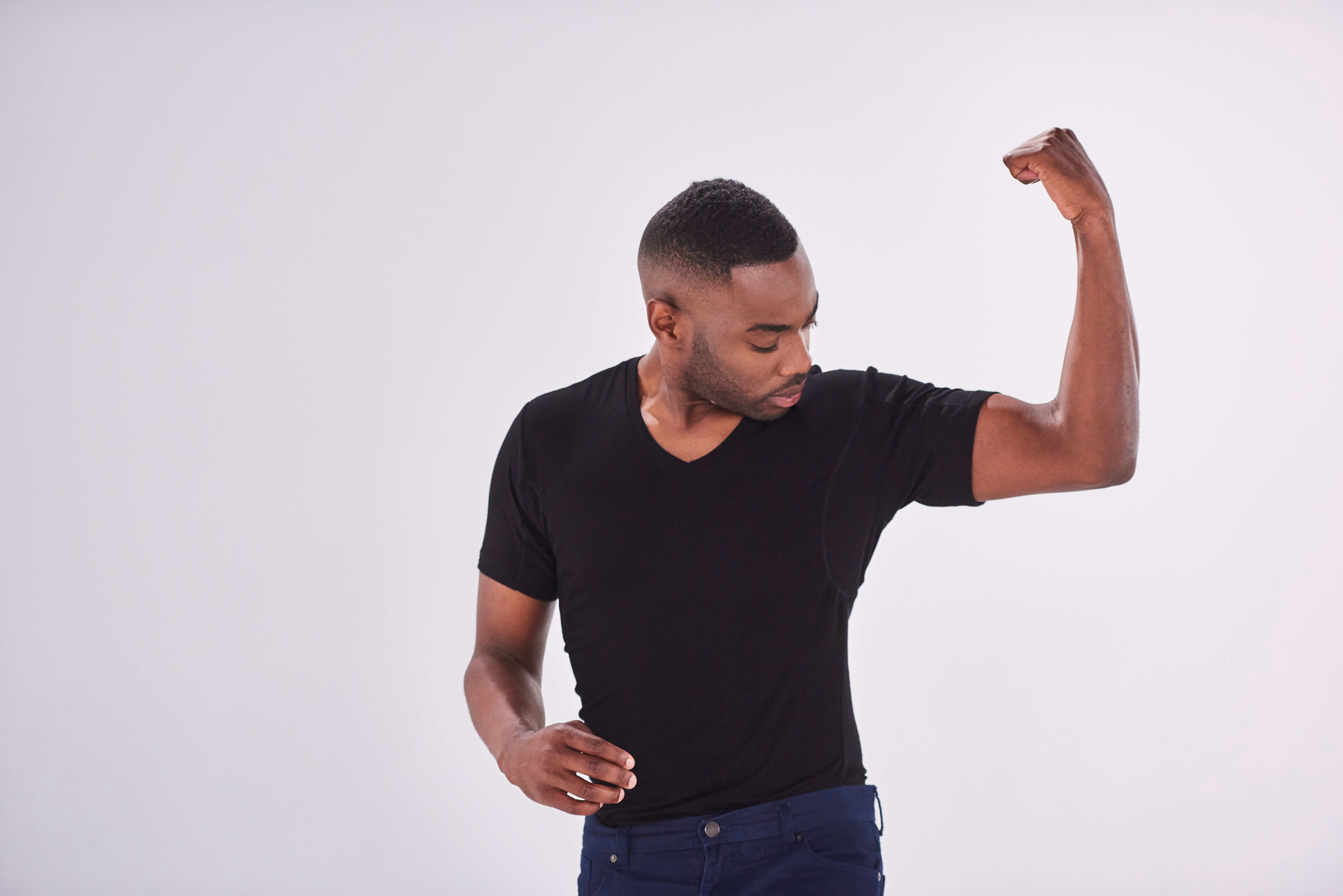 The key to a dress shirt that doesn't show sweat? A sweat proof undershirt!
Most undershirts contain light, breathable cotton. They're often cheap and thin, which is fine if you only need a second layer under your dress shirt. But if you're prone to sweating easily, you need more protection. That's where the Thompson Tee comes in.
Thompson Tees are designed to stop armpit sweat from seeping through your clothes. More than 10 years of research and development went into creating the patented sweat proof technology, Hydro-Shield. The Hydro-Shield technology is embedded in the underarms of every Thompson Tee, fighting sweat all day long.
This lightweight layering system traps heat and moisture and allows it to evaporate rather than soak through to your outer layer. You'll notice relief from wet marks and yellowing that can destroy your clothing and your confidence. It's a budget-friendly, sustainable way to make sure your dress shirts do not show sweat.
Try a Thompson Tee risk-free today and take 20% off with code TEES20.
P.S. Here's how to remove sweat stains from your dress shirts.