How to Make Deodorant at Home: Natural Deodorant Recipe
Natural deodorant is booming in popularity thanks to growing interest in organic, eco-friendly skincare products. But with so many natural deodorant products now available, you might not know where to start.
If you're still searching for a natural, non-toxic solution to combat body odor or armpit sweat, homemade deodorant might be the answer.
By making deodorant at home, you can modify the ingredients to meet your needs, and have peace of mind knowing exactly what's going into the formula.
Today, we'll show you how to make natural deodorant with our easy homemade deodorant recipe!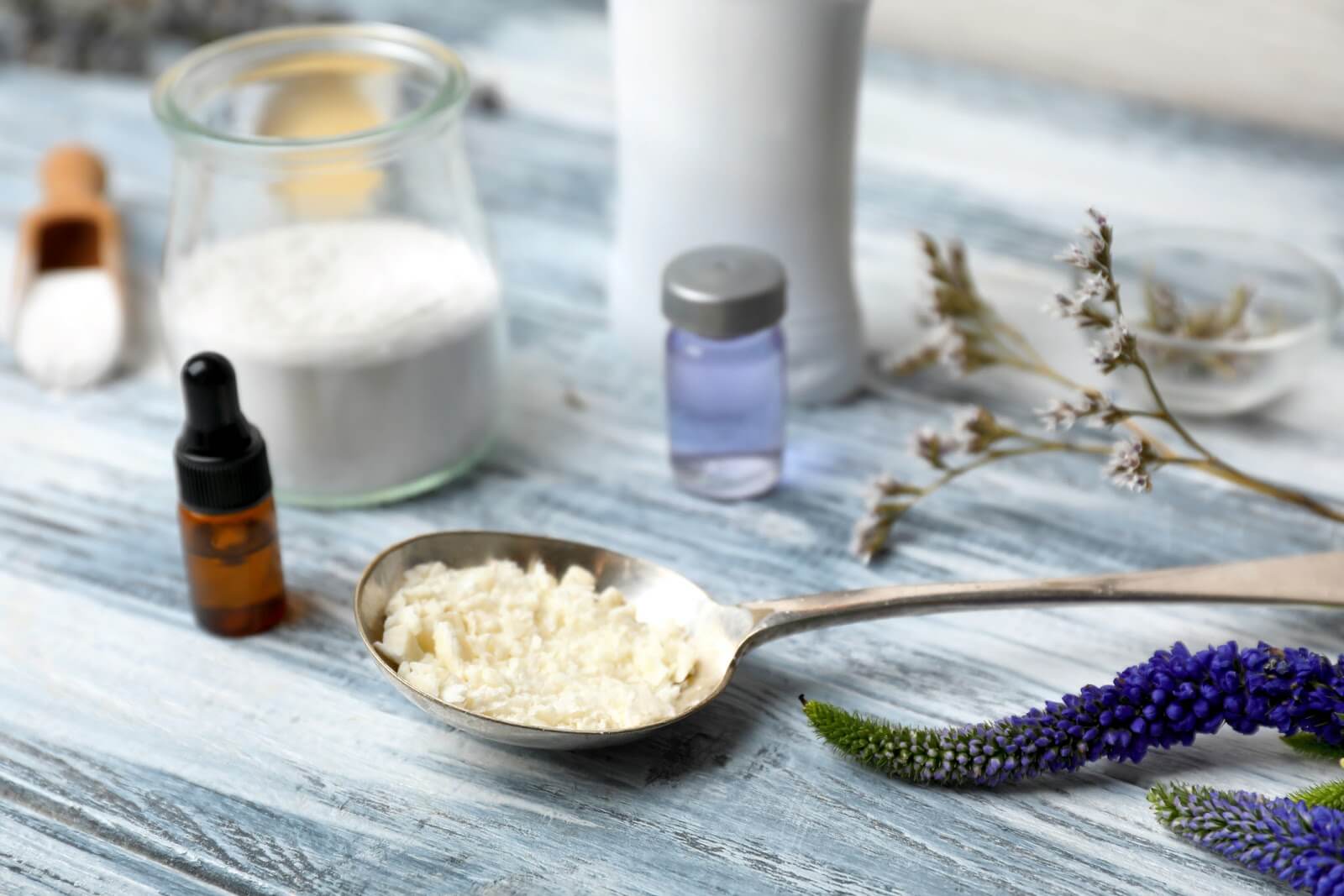 HOMEMADE DEODORANT RECIPE
DIY natural deodorant is simple to make and only requires four to five ingredients. Here's what you'll need:
1/3 cup coconut oil base. Don't skimp, otherwise your deodorant will be crumbly and difficult to apply.
1/4 cup absorbent powder or starch, such as arrowroot powder or charcoal powder — more on this below.
1/4 cup baking soda. If you have sensitive skin, you can substitute a portion of the baking soda with the other powder you're using.
15 to 20 drops of essential oil of your choice. Lavender, tea tree or grapefruit essential oils work great. Make sure to use 100% pure oils only.
1/3 cup shea butter moisturizer.Optional, but highly recommended. Shea butter helps with scent and application.
HOW TO MAKE DEODORANT: 5 SIMPLE STEPS
Here's how to make deodorant using the ingredients above:
Combine all dry ingredients in a mixing bowl.
Add the oil to the dry ingredients. Using a hand or stand mixer, combine the ingredients until smooth. If you're using shea butter, melt it and add it along with the oil.
Add the essential oil and mix well. Note that pure essential oils are very potent so if you prefer to keep the scent to a minimum, use fewer drops.
Pour the mixture into an airtight glass jar and let it sit for 1 hour. If you're in a warm environment, consider refrigerating the mixture so the coconut oil doesn't melt.
Apply a pea-sized amount to each underarm with a beauty spatula or popsicle stick. Use your fingers to rub thoroughly over your underarms.
Important: Because homemade deodorants are 100% natural, the consistency will change along with the external temperature. Keep your DIY natural deodorant in a cool, dry place to prevent melting.
To soften the deodorant, bring it with you to the shower and let the steam do the work, or leave it out on a warmer surface while you're doing your morning routine.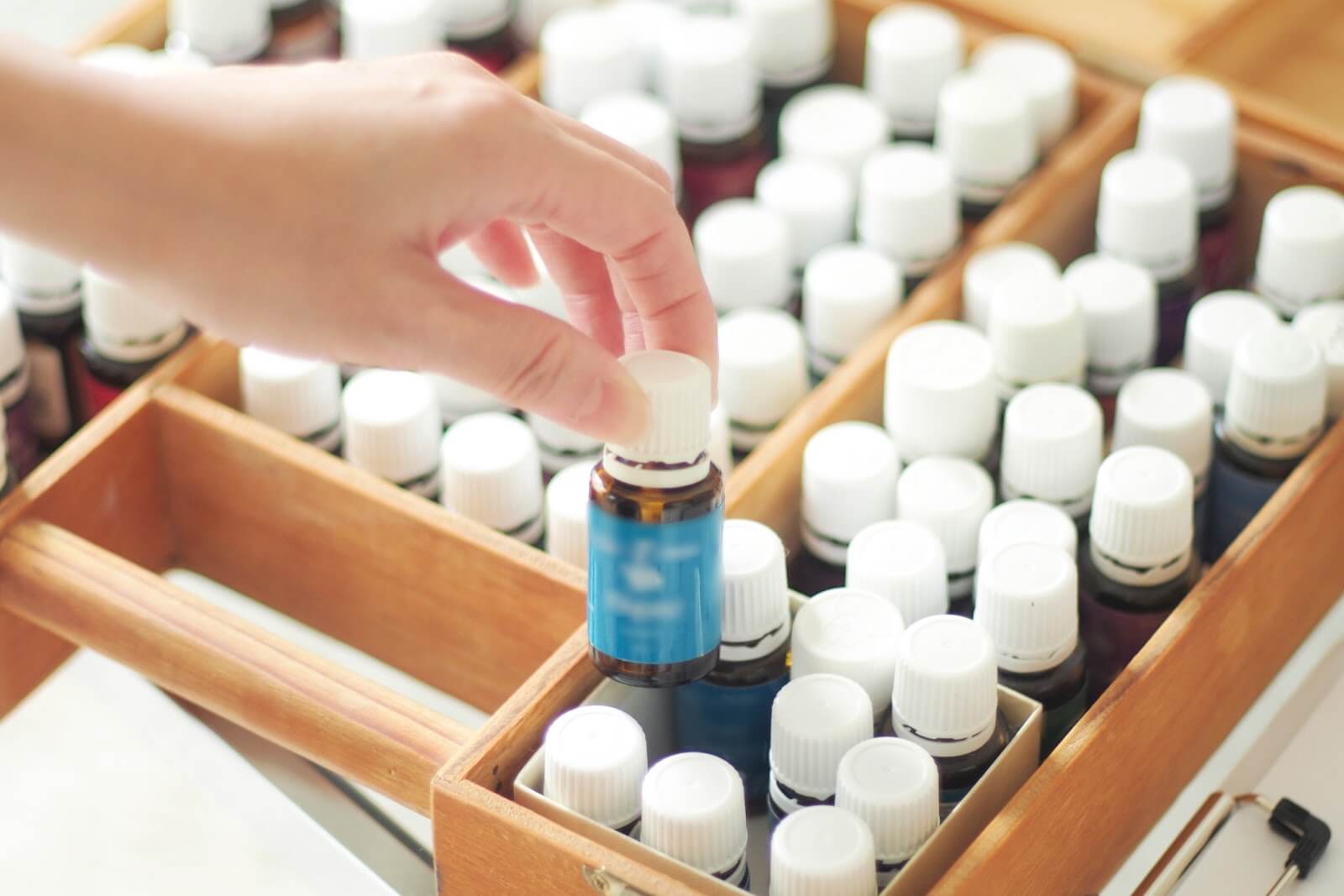 HOW TO CHOOSE HOMEMADE DEODORANT INGREDIENTS
Every homemade deodorant requires a few essential ingredients to maintain the right texture and effectiveness. These include:
OIL
Your natural deodorant recipe needs a solid base that adds moisture and holds the dry ingredients together.
Coconut oil is the most popular choice for DIY natural deodorant — it's incredibly moisturizing and has antibacterial properties. Its melting point is 77°F (25°C), so if you live in a warmer climate, you may want to use a different oil base.
Almond oil is another great choice, as it's also effective at killing germs and moisturizing skin. However, it'll stay liquid unless frozen. So if you're using almond oil as your base, your deodorant will be in liquid form.
POWDER OR STARCH
Add a powder or starch to absorb wetness and kill odor-causing bacteria.
Here are some popular options for homemade deodorant powders:
Baking soda: Absorbent and helpful for killing odor-causing bacteria
Arrowroot powder: Effective at absorbing moisture
Activated charcoal powder: Detoxifies bacteria and impurities from your pores
Cornstarch: Unscented and highly absorbent
Tapioca starch: An absorbent alternative to baking soda
Most natural deodorant recipes, including the one we share above, call for baking soda as one of the main ingredients. Baking soda works well in natural deodorants because it's useful against odor and sweat. However, it can be harsh on sensitive skin. Proceed with caution and start small if you're unsure about how much to use.
Pro-tip: When choosing powders or starches, feel free to experiment with different combinations to find a formula that's kind to your skin. For example, you can mix arrowroot powder and activated charcoal powder to ward off bacteria and keep you dry.
ESSENTIAL OILS
Adding a few drops of essential oils to your homemade deodorant offers antibacterial benefits and a fresh fragrance. A pleasant aroma is a must for your natural deodorant recipe, as the other ingredients alone may not be as effective at combating odor.
The best essential oils to use in your homemade deodorant are:
Lavender oil
Tea tree oil
Grapefruit oil
Lemongrass oil
Eucalyptus oil
Rosemary oil
Sage oil
Cedarwood oil
Bergamot oil
MOISTURIZER
If you want your natural deodorant to be moisturizing, add shea butter or cocoa butter to the mix.
These natural moisturizers smell pleasant and leave your skin feeling incredibly soft and nourished.
WAX (OPTIONAL)
If you don't mind cream deodorant, you can skip this step. But if you prefer the traditional, firm texture of store-bought deodorant, you can add wax to thicken the consistency.
Use one of the following natural products for a smoother, glossier texture:
Candelilla wax: This wax is best for homemade and natural deodorant. Add 1 to 2 tablespoons of candelilla wax to your oil and butter mixture. Experiment until you achieve your preferred consistency. Less wax will result in softer deodorant while more wax will solidify the consistency.
Beeswax: Gently melt a small amount of beeswax (about 1/4 ounce) before adding oil and butter. Whisk to combine the liquids before adding to your dry ingredients. Keep in mind that beeswax softens quickly and can leave a residue on your skin or clothing, so it's not the best choice for natural deodorant wax.
Learn more: Natural Deodorant Labels Explained
WHAT TO EXPECT WHEN USING HOMEMADE DEODORANT
When switching to a natural deodorant, you might find that the new product doesn't work well initially. Don't be shocked — this is normal.
There will be an adjustment period as your body acclimates to the natural ingredients. It can take a couple weeks to a month for a complete transition.
To speed up this process and ease your transition, consider doing an armpit detox to clear pores and remove buildup of synthetic ingredients and chemicals.
As you adapt to homemade deodorant, you might also feel like you're sweating more than before. That's because you're no longer using aluminum-based antiperspirants that plug your sweat ducts; you're simply using organic ingredients to fight odor and moisture.
To keep armpit sweat at bay, pair your natural deodorant with a reliable sweat proof undershirt.
Thompson Tee's patented sweat proof undershirts for men and women are a perfect match for natural deodorant. These undershirts feature non-toxic Hydro-Shield technology that completely absorbs underarm sweat to prevent wet marks and yellow stains.
If you're looking to double down on B.O. defense, you can also try Thompson Tee's anti-odor undershirts, infused with revolutionary Odor Shield™ technology to keep you smelling fresh all day long.
Try Thompson Tee today risk-free!