5 Situations Only Super Sweaty People Understand
You layer shirts to cover up your sweat. But this only makes you hotter. And sweat still finds a way to seep through. Or you stuff your shirts with paper towels, but your super-strength sweat soaks through them in an instant.
If you're among the sweating elite, you're no stranger to these 5 everyday scenarios:
The inevitable shower sweating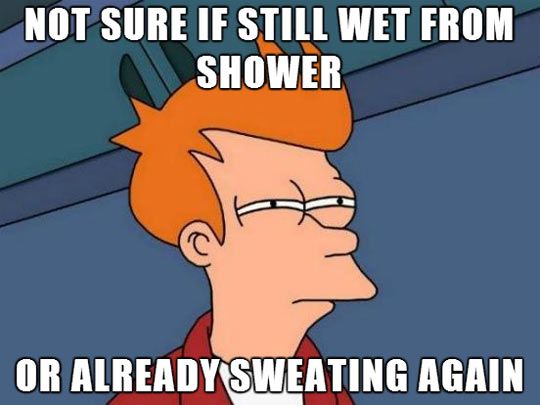 You emerge from the shower feeling refreshed and ready to take on the day. But within minutes, this euphoria is overtaken by the feeling of sweat pooling across your body. Not showering makes you sweaty. Showering also makes you sweat. There is literally no escape.
The anxiety of forgetting deodorant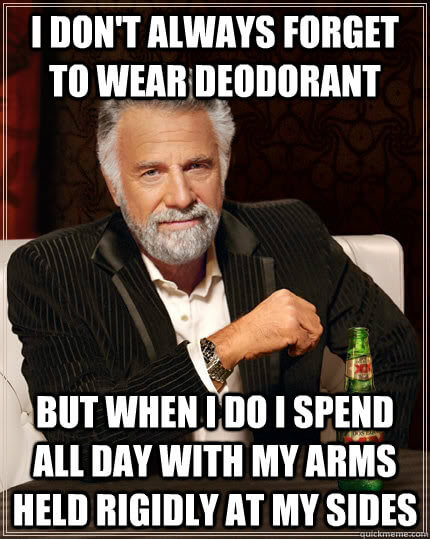 The idea of not wearing deodorant or antiperspirant might sound blasphemous. But even if layering on sweat protection is an incessant and obsessive part of your daily routine, you're guaranteed to run out or forget deodorant on the days you need it most. And when this happens, hibernation is the only option.
The unfailing morning sweats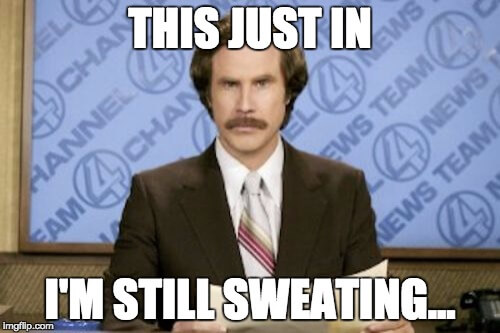 You've been at work for 10 minutes — just plugging away at your desk. But somehow it appears you've run 10 miles and not bothered to shower. What have you done to deserve your sweating superpower, you ask? This question hangs over you like a dark cloud the rest of the day.
The self-defeating cycle of anxious sweat
Got a big interview or meeting? You expect to be drenched within a matter of minutes. Not only do you have the meeting to be anxious about, but also all those eyes staring blankly at the gargantuan sweat marks forming under your arms. See ya never, promotion.
The unavoidable social sweating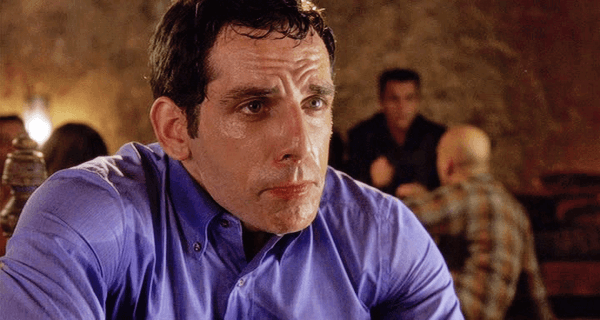 It doesn't matter whether you're on a date or out with friends. You're going to sweat profusely. Top the night off with some spicy food or a few rounds of drinks at a crowded bar — and your sweating is sure to turn heads.