Spray Deodorant vs. Stick Deodorant: Which is Better?
Is spray deodorant or stick deodorant better? We all have our preferences, but what exactly are the pros and cons of each? Which one is best for your needs and lifestyle?
One dries quickly and boasts better coverage, while the other is travel-friendly and allows for precise application. Today, we're settling the debate between spray deodorant or stick deodorant to help you decide what's right for you.
Spray Deodorant vs. Stick Deodorant: Which is Better?
Deodorant application formats are a matter of personal preference.
If you're always on the go and don't sweat much, a deodorant that dries quickly might be essential for you. On the other hand, if you have hyperhidrosis or sweat excessively, you may need an antiperspirant that's effective for treating sweat.
Finding the right product starts with understanding the difference between deodorant and antiperspirant. Many individuals use these terms interchangeably to describe any product that you roll, dab, swipe or spray on your pits to control body odor and/or wetness.
If you sweat minimally or don't mind damp clothing, you might prefer using a deodorant over an antiperspirant. However, know that deodorants don't prevent sweating - they just reduce odor by limiting odor-causing bacteria.
Note: In this article, we'll be referencing products that are deodorants, not antiperspirants.
Need to control sweat? Read: The Best Antiperspirants, Period.
What to Consider About Spray Deodorants
Spray deodorants used to possess a bad reputation because they contained chlorofluorocarbons (CFCs) that contributed to the destruction of the ozone layer.
Since then, aerosol formulations have changed. Propellants like hydrocarbons and nitrous oxide make spray deodorants safer for you and the environment.
Benefits of Spray Deodorant
Dries quickly: you don't have to wait long for your deodorant to dry before putting your clothes on.
Applies and reapplies easily: just a quick spray is all you need.
Creates less residue: doesn't add white marks on clothing.
Can be used elsewhere on the body, such as sweaty feet.
Drawbacks of Spray Deodorant
Not travel-friendly: The Transportation Security Administration (TSA) limits travelers' carry-on liquids to 3.14-ounce containers. Most containers of spray deodorant far exceed this size.
Not very discreet: fumes can create a vapor cloud. Be sure to use spray deodorants in a well-ventilated area.
Can be harsh on skin (especially after shaving): choose a spray formulated for sensitive skin if regular formulas cause stinging.
Difficult to control: you may not get full coverage from a deodorant spray.
What to Look for in a Good Spray Deodorant
Ingredients: "Dry" sprays contain no alcohol and water, which means their spray feels less "wet."
Fragrance: Spray deodorants can cover larger areas of your body than just armpits, so make sure you like the scent or choose an unscented formula.
3 Spray Deodorants to Try
If you're looking for a dependable spray deodorant, give these picks a try.
1. Natural Spray Deodorant: Crystal Mineral Deodorant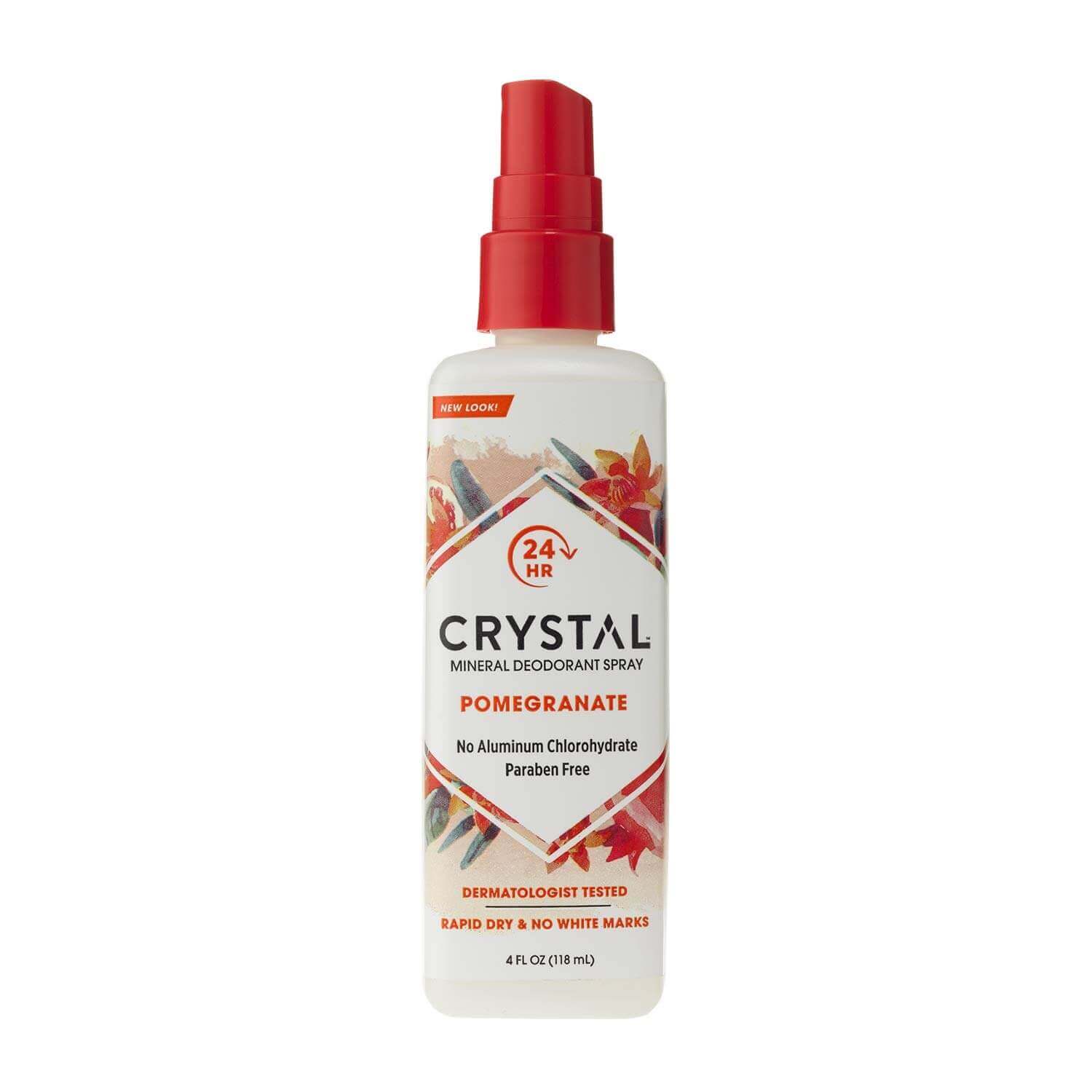 Made with potassium alum, which forms a protective barrier that eliminates (or reduces) odor-causing bacteria on the skin.
Leaves no residue, white marks or stains on your clothes.
Prevents odor safely for up to 24-hours and does not leave the skin feeling sticky or oily.
MSRP: $5.00
2. Spray Deodorant for Sensitive Skin: Weleda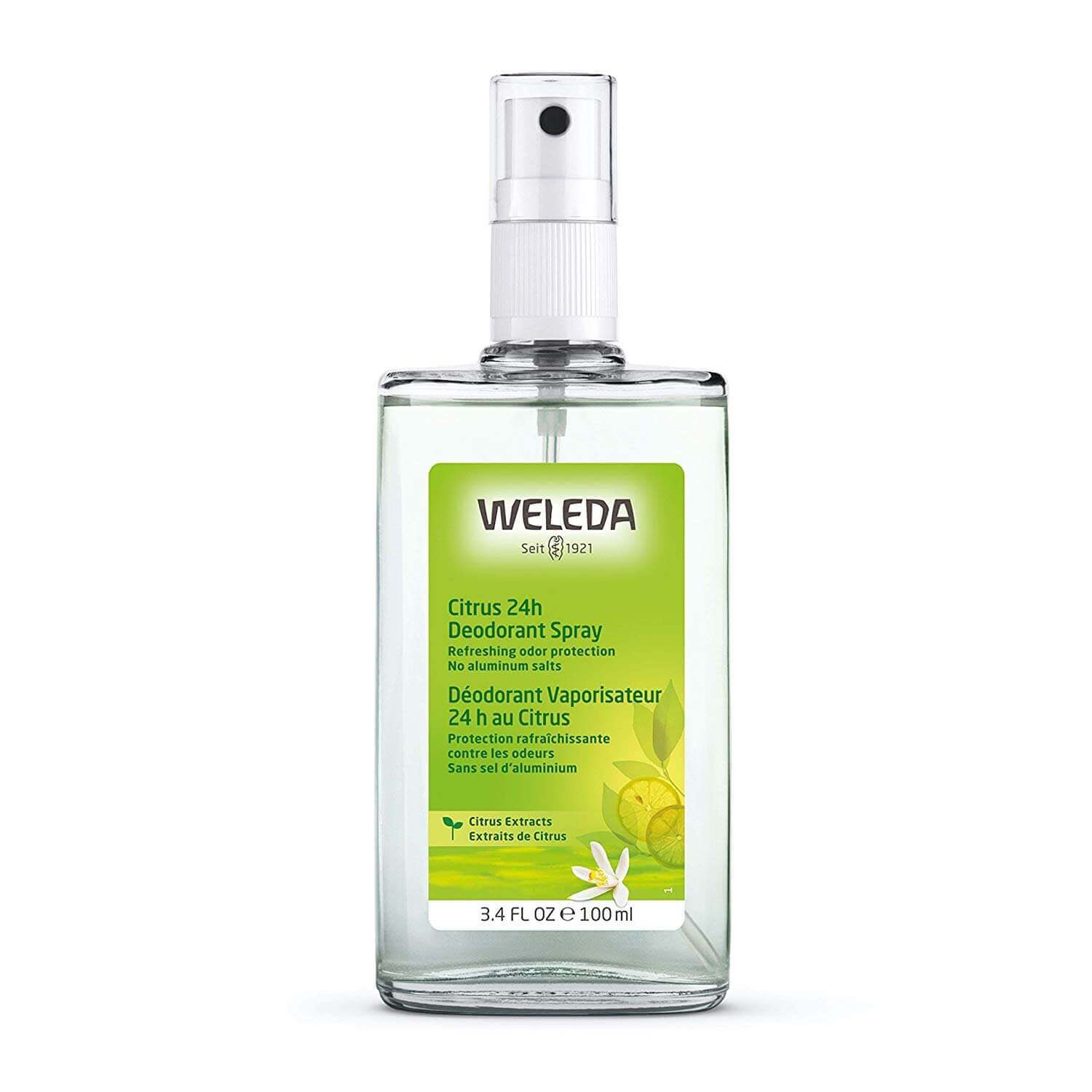 Maintains the skin's natural detoxification process.
Dermatologically tested and kind to skin.
Free from antiperspirants, including aluminum salts, synthetic preservatives or fragrances, colorants and raw materials derived from mineral oils.
MSRP: $8.66
3. Unisex Spray Deodorant: Way of Will Natural Deodorant Spray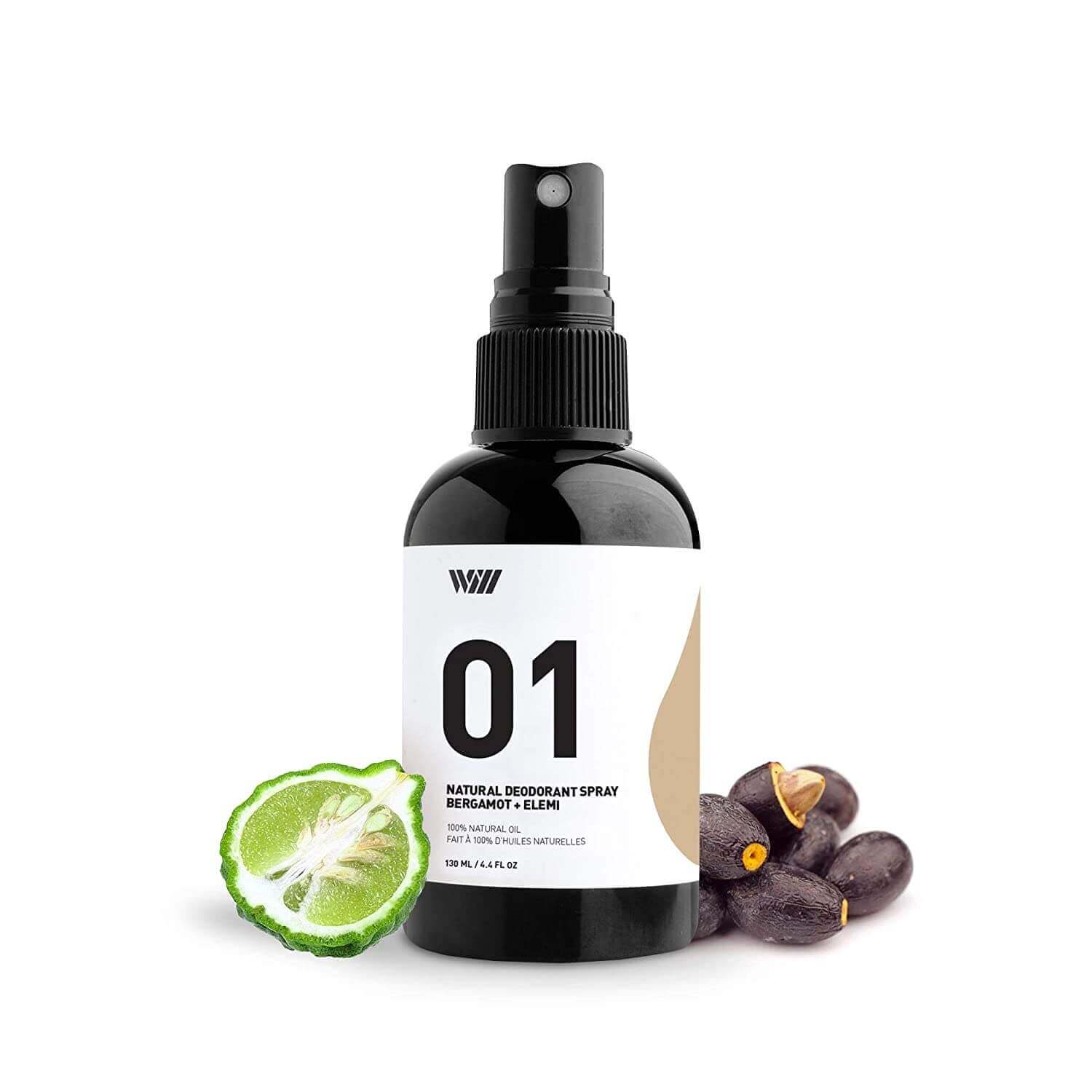 Available in three scents: Grapefruit Lavender, Peppermint Lavender, and Bergamot and Elemi
Made with potassium alum, a naturally occurring mineral salt that reduces odor effectively.
Contains no aluminum compounds, parabens, alcohol, synthetic oils, or artificial coloring agents.
MSRP: $12.75
What to Consider About Stick Deodorants
Stick deodorants are popular due to their portability and discreet application. Stick deodorants are available as solids or gels. Gels "roll up" through holes in the applicator and go on wetter than solids, causing longer drying time.
Benefits of Stick Deodorant
Travel-friendly: deodorant sticks are allowed in airline carry-on luggage.
Controllable coverage: apply as little or as much as you need, easily.
Discreet: easy to apply unnoticeably if other people are around.
Drawbacks of Stick Deodorant
Can leave residue and deodorant marks on clothing
Can irritate the skin
Can block pores over time if applied heavily, causing skin inflammation
What to Look for in a Good Stick Deodorant
Look for clear or "invisible solid" or gel formulas that prevent residue on clothing
If you want a natural deodorant, there are many chemical-free and vegan formulas available.
3 Stick Deodorants to Try
We've rounded up three stick deodorant options ideal for different needs.
1. Natural Stick Deodorant: Lume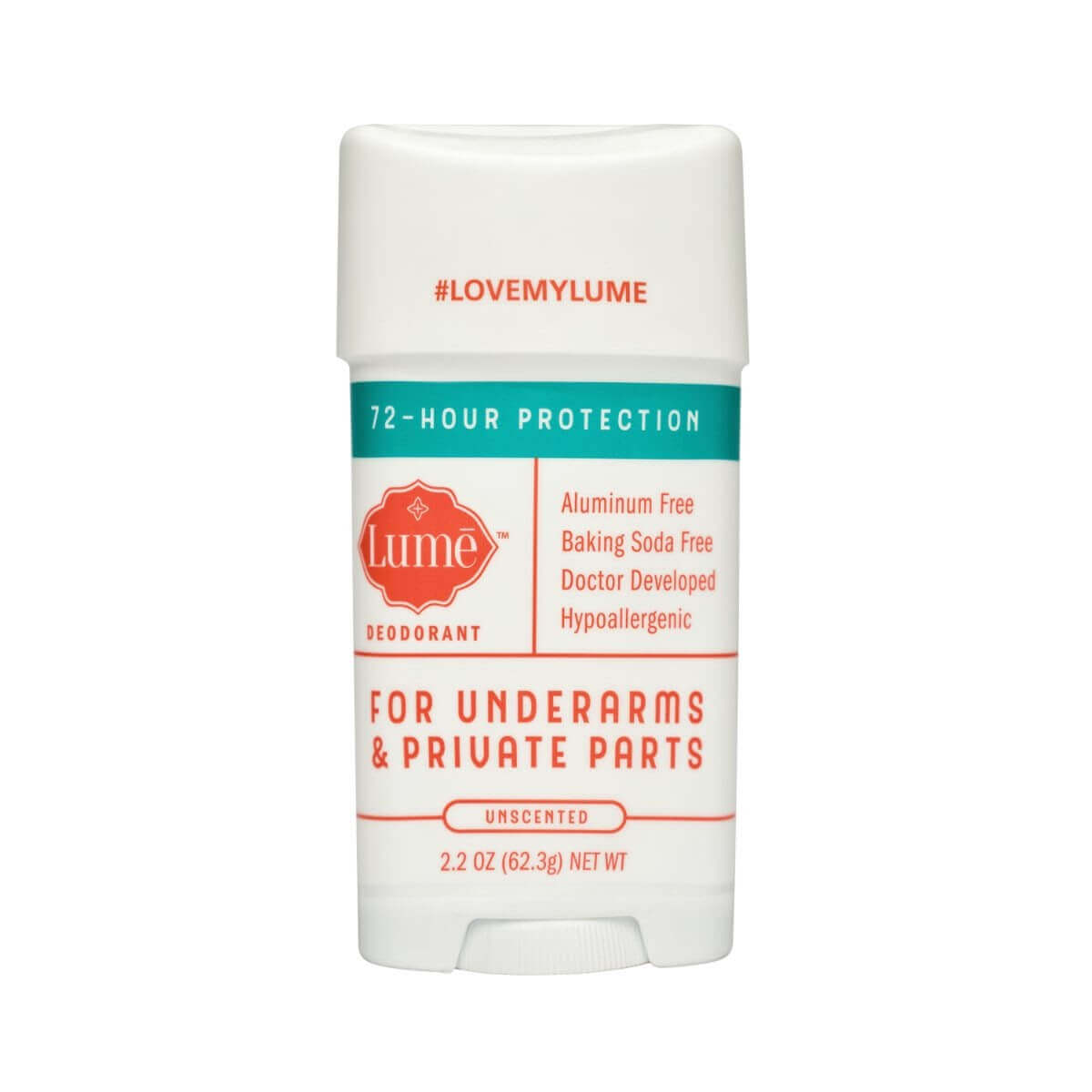 Aluminum, baking soda and paraben-free
Naturally derived and skin safe synthetics
Safe for any external use on parts of the body - not just armpits
MSRP: $15.99
2. Deodorant Stick for Men: Dove Men+Care Deodorant Stick
48-hour powerful odor protection
One-quarter moisturizer technology to help soothe and condition your skin
MSRP: $6.49
3. Deodorant Stick for Women: Tom's Long Lasting Deodorant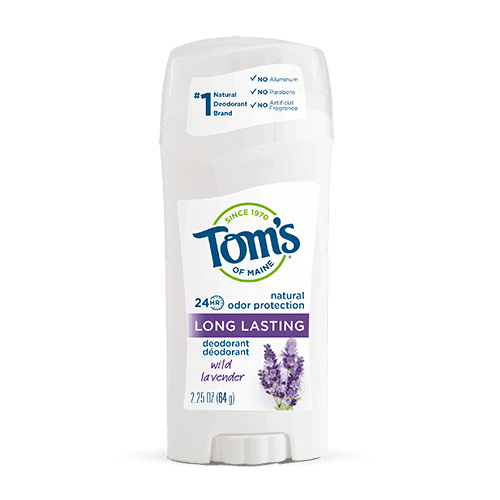 Aluminum-free
No artificial fragrances or preservatives
No animal ingredients or animal testing
MSRP: $4.89
Combine Your Favorite Deodorant with a Thompson Tee
Remember, deodorants don't block sweat - they only combat odor. So if you choose a deodorant that is not also an antiperspirant, chances are you'll still sweat.
Whether you sweat a little or a lot, make sure you're always feeling comfortable by wearing a Thompson Tee undershirt.
Thompson Tee makes both sweat proof undershirts for men and women and premium undershirts infused with OdorShield technology. These shirts offer the best line of defense against sweat and odor - 100% guaranteed.
Combine a Thompson Tee with your favorite spray deodorant or stick deodorant for a winning combination!