Polish Your Look: 16 Subtle Tips for Wearing a Suit
Suits never go out of style, but wearing a suit is all about the details. If you want to come across as smart, refined and confident, follow these 16 pro tips for wearing a suit!
16 Tips for Wearing a Suit
Here are some subtle tips on how to wear a suit that will instantly make you look more put together.
1. Find the Right Shoulder Fit First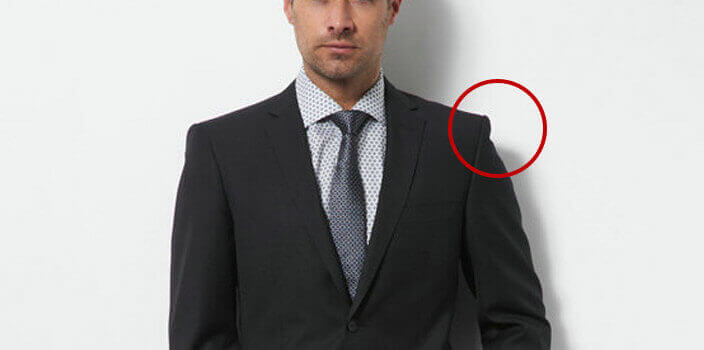 Did you know shoulders are the hardest area to tailor on a suit? Avoid the dreaded shoulder divot and instead, choose a suit that fits your shoulders best when shopping off the rack. Your tailor can easily take in the waist and adjust for length, so shoulders should be your primary concern when suit shopping.
Pro-tip: Make sure to remove the stitching on the vents and the label on the left sleeve before wearing a suit out for the first time, or your new suit will look more ill-fitting than it actually is.
2. Tailor Your Suit
A good fit is the first step to wearing a suit well. Without a suit that hugs and hangs from your body in all the right places, you'll look sloppy and disheveled, no matter how hard you try.
Invest a few extra bucks in tailoring your suit to get the perfect fit, and you'll instantly look more polished. If you're on a budget, focus on areas like your sleeves and pants, where it's more noticeable if they don't fit well.
Pro-tip: The top button of a two-button jacket (or the middle button of a three-button jacket) should fall at or above your navel.
3. Invest in a Quality Dress Shirt, Belt and Shoes
Sure, suits are an investment, but what about the rest of your look? A quality shirt, belt and shoes go a long way in tying together your professional look. Don't be too frugal with these, or you'll cheapen your suit.
Pro-tip: Dress shirts made from long fiber cotton are more breathable, durable and softer than those made from cheaper, short fiber cotton. By investing in longer fibers, you also avoid that itchy feeling you've probably experienced with cheaply made cotton shirts.
Read more: Dress Shirts That Don't Show Sweat
4. Opt for Wool or Wool Blends
If you're worried about staying cool in a suit, wool might seem like your worst enemy. But wool is actually super absorbent and quick-drying — the perfect option for suits, sport coats and slacks. Plus, wool doesn't wrinkle easily or show wetness like lightweight linen.
For more breathability, opt for clothes that blend wool with another natural fabric like cotton or linen. "Cool wool" or tropical weight wool is another great suit option for summer.
5. Be Intentional About the Color of Your Suit
Although black seems like the classic suit color, sometimes it can look a little stark. Unless you're attending a funeral or another serious event, opt for a dark charcoal or gray suit.
Navy is another great option for the office. Just make sure to check the color of a navy suit in different types of lighting to make sure it doesn't look lighter than you expected.
6. Save Your Suit With a Quality Undershirt
Between your undershirt, dress shirt and suit coat, these layers can create a recipe for sweat marks and stains. Do yourself a favor and wear a Thompson Tee sweat proof undershirt beneath your dress shirt. It's the best way to stay cool while wearing a suit and not sweat through your jacket.
Our sweat proof undershirt is made with patented technology that absorbs sweat so the moisture doesn't seep through your outer layers. Hide those jarring underarm sweat marks and make your shirts look fresher, longer.

7. Choose the Right Tie for Your Suit
Unsure which tie to choose? As a general rule of thumb, your tie should be darker than your shirt to create balance, but try not to match your tie to your suit, like a black tie with a black suit. If you're wearing a dark-colored suit, choose a tie in a lighter shade, and vice versa.
Solid colors are also somewhat dated, so opt for a tie with a micro pattern for a more stylish, contemporary look. If you want to try mixing patterns while wearing a suit, avoid matching the pattern of your tie and dress shirt. For example, with a checkered shirt, try a paisley tie to offset the more casual checkered pattern.
Pro-tip: If you want to wear a tie bar, it should never be wider than your tie.
8. Perfect the Tie Dimple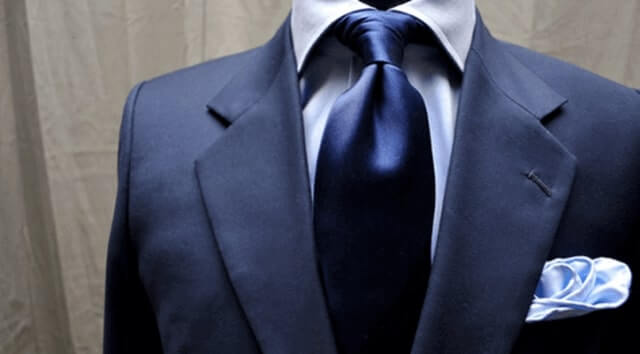 What's a tie dimple, you ask? It's that natural divot at the top of your tie that looks deceivingly unintentional. Really, perfecting the tie dimple is an art that requires a bit of practice and patience.
For the best chance at achieving a perfect tie dimple, use a thick, wide tie made of silk or cashmere and stay away from cotton ties, which are less stiff.
9. Match Your Shoes and Belt
Coordinating your shoes and belt is an easy way to create a more cohesive look. If you don't know how to wear a suit properly, you might make the mistake of mixing a brown belt with black shoes, or vice versa. While shoes and belts don't have to match perfectly, try to get the colors as close as possible.
10. Unbutton Your Jacket Before Sitting Down
You stand up and sit down repeatedly all day. But sitting in a suit is the fastest way to ruin it. Take a moment to unbutton your jacket every time you sit down to avoid stretching it out and potentially popping buttons (the kind of attention you definitely don't want in a board meeting.)
Pro-tip: Always leave the bottom button of your suit jacket open. The same rule applies if you're wearing a vest or waistcoat.
11. Don't Be Wary of a Snug Jacket
The fit of your jacket is crucial. Although you might want some breathing room, your suit jacket should actually fit quite snugly.
In fact, when placing your hand between your chest and suit jacket, it should have just a little room to move. If your hand has plenty of wiggle room, your jacket may be too big.
12. Button Your Shirt All the Way Up
Shirt buttons are designed to be closed — yes, all of them. You should be able to comfortably fit two fingers between your neck and collar with all the buttons closed.
If closing the top button is too tight, then you probably need a new dress shirt. Ensure that your shirt fits properly by trying it on while wearing an undershirt.
13. Expose Your Sleeve Cuffs Half an Inch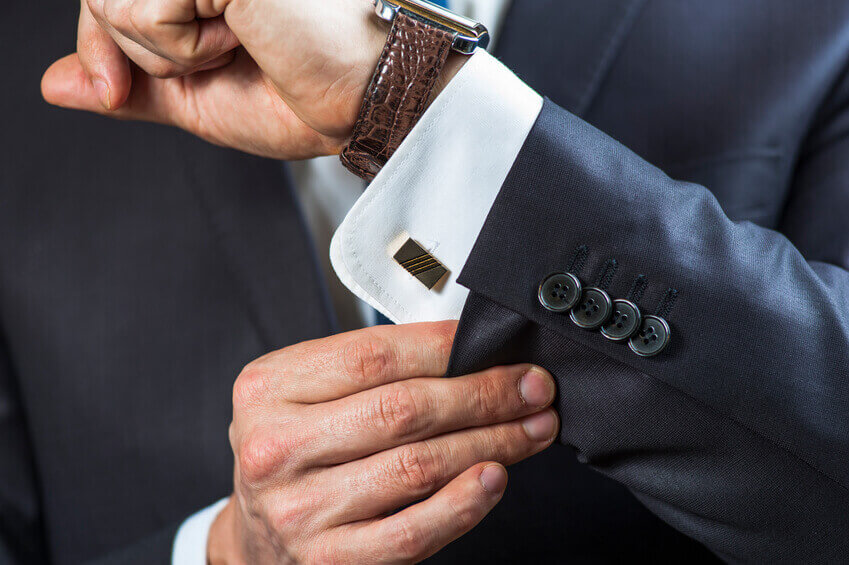 Long jacket sleeves look dated and sloppy. Show your attention to detail by exposing your sleeve cuffs by a half-inch. To get this look, your jacket sleeves should end about a quarter-inch from the top of your hands.
14. Perfect the Length of Your Tie and Jacket
While short ties might have been popular in the 1940s, today they're a major fashion faux pas. Both extra-short and extra-long ties make you look disheveled and throw off the balance of your look.
Your tie should graze the waistband of your pants or the top of your belt buckle. However, it should never reach below the belt. As for suit jackets, they should be just long enough to cover your pants zipper and butt.
15. Match the Width of Your Tie and Lapel
This is one overlooked detail that makes a huge difference while wearing a suit. When pairing a tie with your suit, be sure to match the width of your tie with the width of your lapel. This creates a more symmetrical look, which is essential for rocking any suit.
Pro-tip: In general, thin lapels and ties are more contemporary while wider lapels and ties are more old-fashioned.
16. Wear Long Dress Socks & Steer Clear of White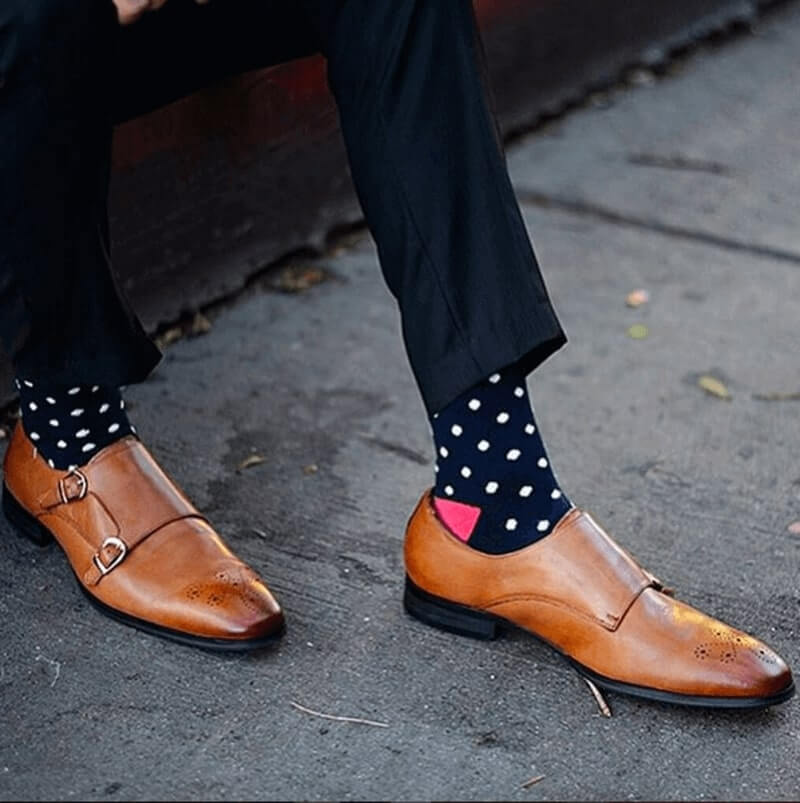 Want to know a quick way to diminish your fresh look in a suit? Flashing white athletic socks or a little leg when sitting down in an important meeting. Although you might not think anyone will see your socks, it's sure to happen when you least expect it.
Save some of your dignity and invest in long dress socks. Look for darker colors that could work with a wide range of suit colors and styles. For a bolder look, try patterned or brightly colored socks that make a statement.
The key to owning your suit is rocking a clean and effortless look. Follow these subtle tips so you'll know how to wear a suit like a pro!