The Ultimate Gift Guide
Don't wait until it's too late to find the perfect gift for your family and friends!
If you're stumped on what to get for the gentlemen in your life, don't fret. We've got you covered with our Ultimate Gift Guide!
This guide is jam packed with all the essentials every man should own, use and love year-round. From the latest tech necessities to practical, everyday tools for your favorite handyman, you're sure to find something he'll cherish. You're welcome.
Essential Gifts for Men
Gifts for Stylish Men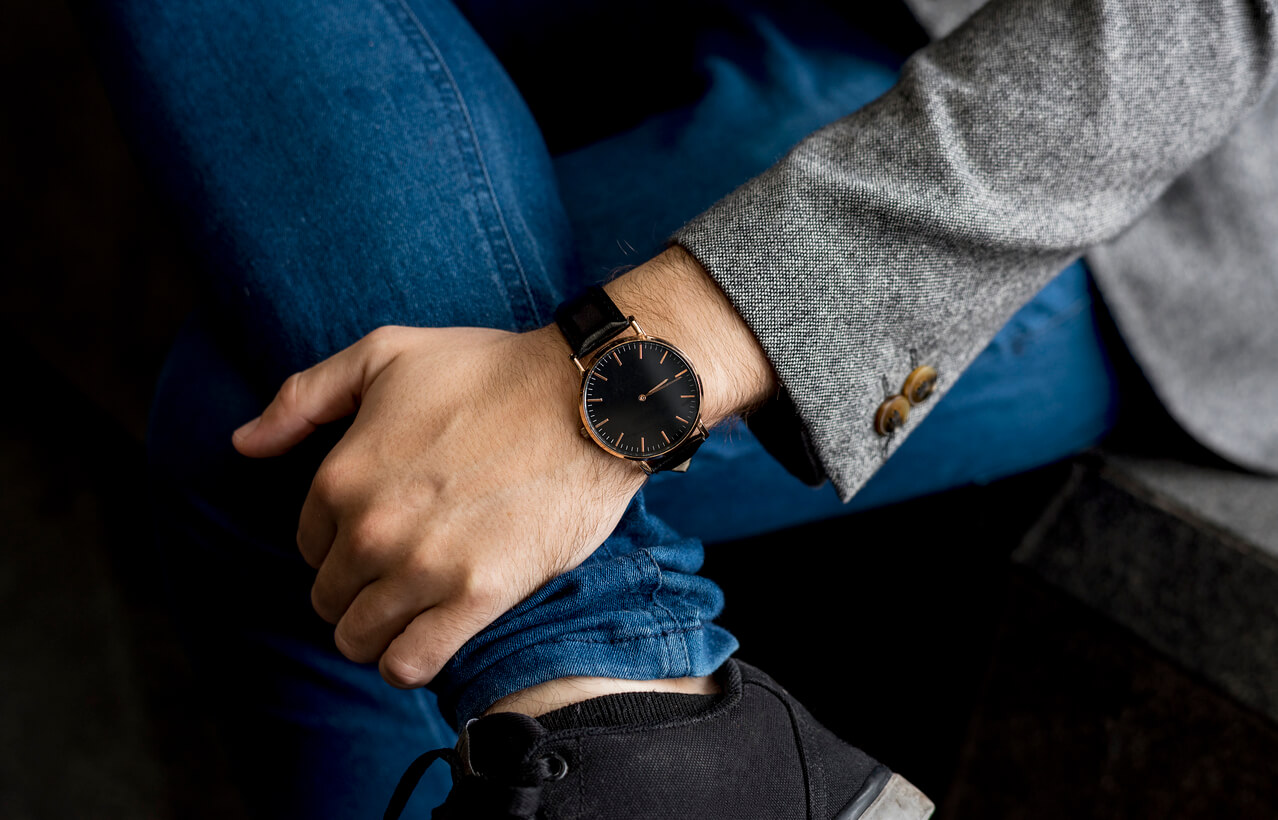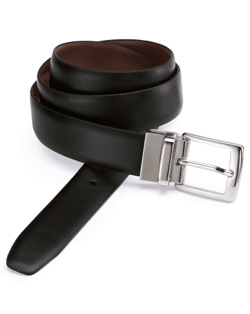 Fashion meets function with this affordable, classic, 100% leather reversible belt from Charles Tyrwhitt. It's a timeless piece he'll use for years to come. Plus, Charles Tyrwhitt products come with a generous six-month guarantee to give you peace of mind.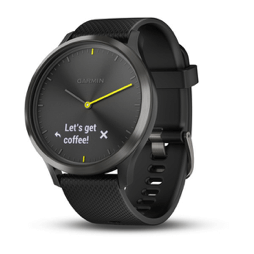 Seamlessly transition from workouts to work with this Garmin vívomove HR sport watch. If you're looking for a smartwatch that doesn't scream "I'm going for a run," this watch is a good choice. Choose from sporty silicone styles or premium leather bands in a variety of colors.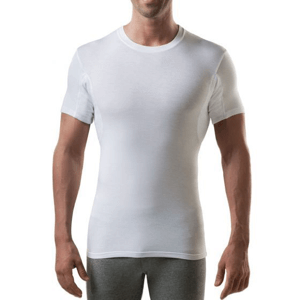 Give the gift of confidence with the Thompson Tee, the only patented sweat proof undershirt on the market. The Thompson Tee provides foolproof protection against sweat marks, yellow stains and odor to help you stay dry and fresh all day. It's a wardrobe staple that every man needs in his closet.
The Thompson Tee is especially a must for anyone who wears dress shirts. You can also wear it on its own or under your favorite shirt, sweater or jacket.
If he isn't worried about sweat, gift him Thompson Tee's fitted Premium Undershirts, made with 50% Supima cotton and 50% MicroModal blend, and infused with revolutionary Odor Shield™ technology. We promise he'll be an instant fan of these soft and luxurious undershirts.
Try Thompson Tees risk-free today.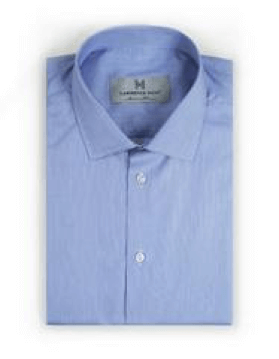 We love Lawrence Hunt's No Sweat Dress Shirts. Made with 100% Egyptian cotton, they have a mesh fabric blended into the underarms to prevent sweat stains from showing. It's wrinkle-resistant and even made from recycled PET bottles!
Gift tip: Bundle a Lawrence Hunt dress shirt with a Thompson Tee for a winning combination!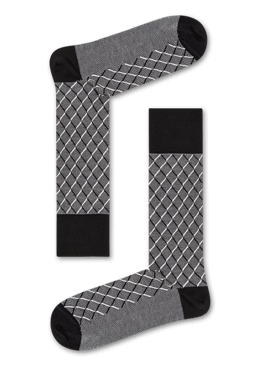 Put a smile on his face with some fun, high-quality dress socks from Happy Socks. Happy Socks are available in traditional and more vibrant, fun styles. Boxed sets are also available.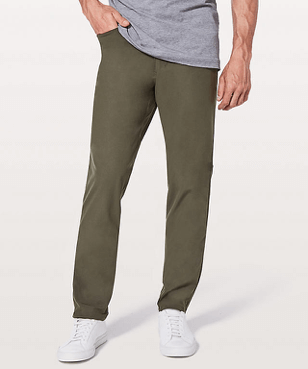 It's hard to find a pair of pants that are both comfortable and well-made. We're fans of Lululemon clothing, and the ABC Classic pant is no exception. Made of sweat-wicking, four-way stretch Warpstreme TM fabric, they're engineered to provide all-day comfort. These pants also have a hidden zippered back pocket, great for stashing away his phone and important items while he's on the go.
The ABC Classic pant is also available in 34" and 37" lengths for taller men.
A Timeless Wallet That'll Last For Years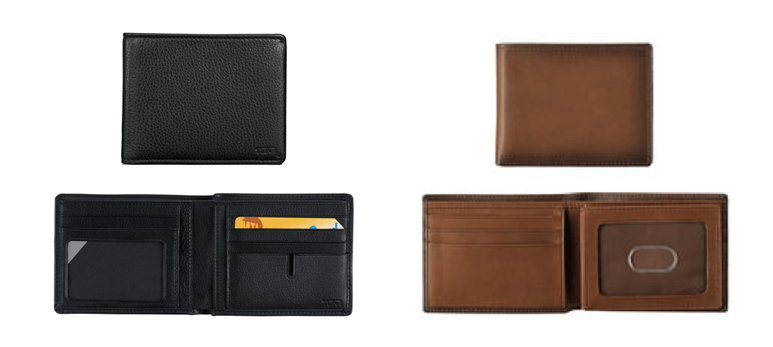 He deserves a well-made wallet that's timeless, functional and will last him for years to come.
Tumi's ID Lock Global Double Billfold Wallet is crafted with textured leather and comes with five card pockets and four slip pockets. It's great for travelers and constructed with Tumi's signature RFID ID lock to keep personal data protected.
Johnston & Murphy's Flip Billfold Wallet is also an excellent pick at a reasonable price. This wallet has a soft matte leather finish, nine card pockets, three side pockets and a clear-view ID window. An RFID shield keeps your identity safe.
Rock effortless style while protecting your eyes from harmful UV rays. These Eagle Eyes shades are built to last and decrease eye fatigue. Soft, adjustable nose pads and spring hinges also help these glasses stay in place through any activity.
Gifts for Health and Fitness Nuts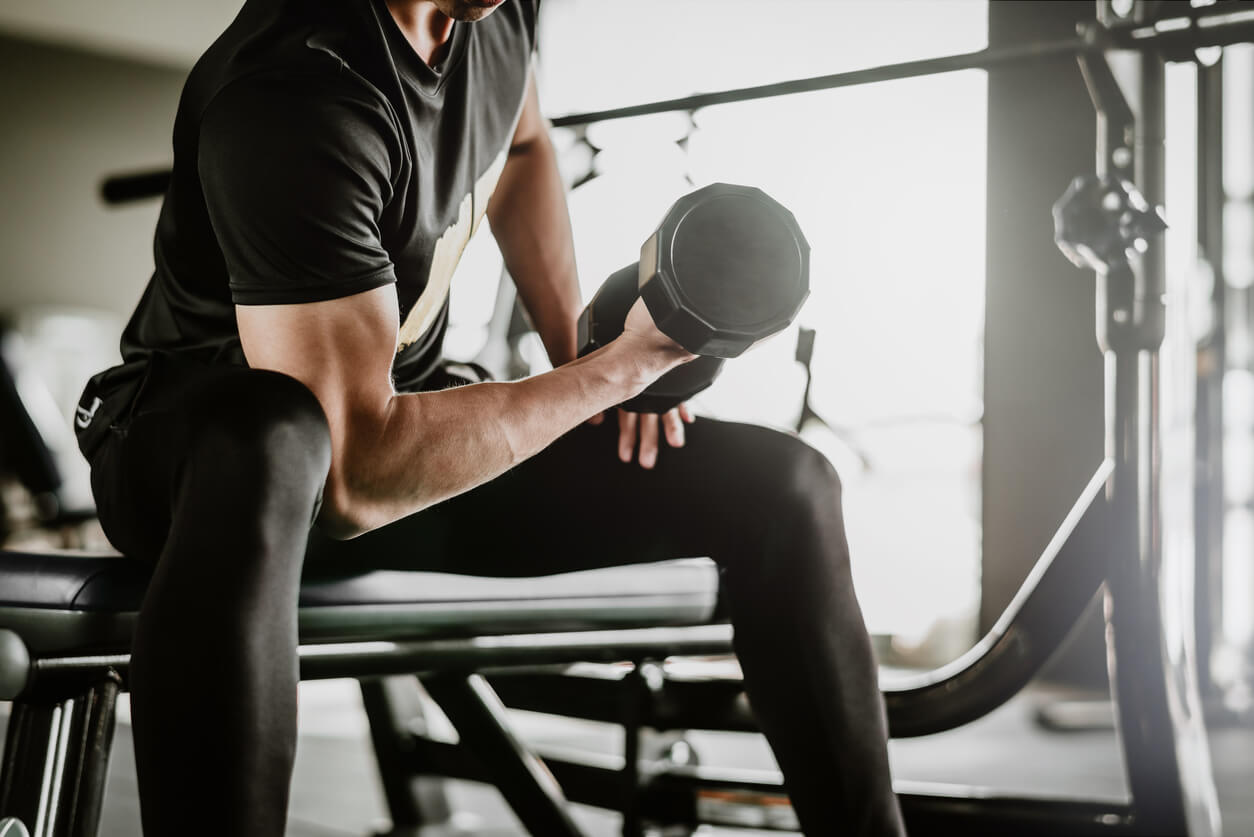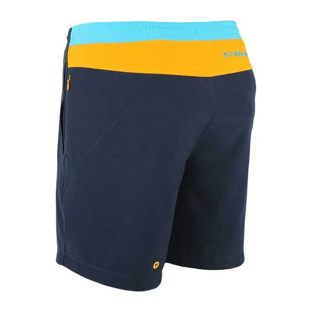 What more can you ask for in a pair of shorts? Birddog shorts are perfect for the gym, the beach or casual social gatherings. They're constructed with a comfortable built-in liner and four functional pockets that don't cause a cargo-short effect (win!). Choose from a wide variety of colors and styles.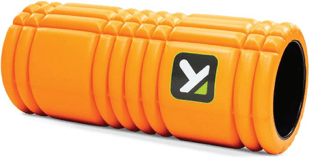 This highly-rated foam roller by Trigger Point is the ultimate post-workout solution to soothe tight muscles and improve circulation. (Consider gifting this to someone who works and sits at a desk all day, too!)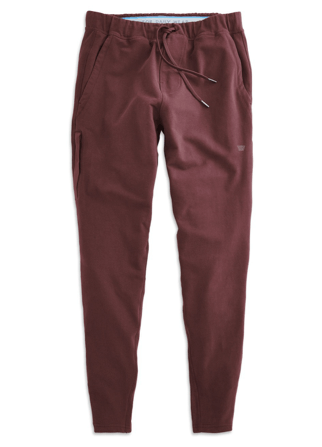 Every man needs a good pair of reliable sweats, and these Ace Sweatpants by Mack Weldon seal the deal. A tapered fit gives this pant a mature appeal. Ideal for the gym, travel and beyond, he'll be thankful to have these sweatpants on hand.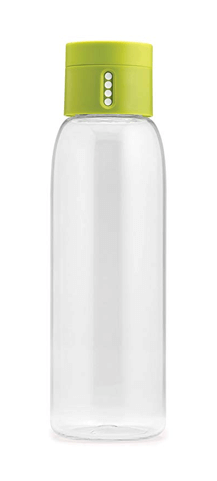 Stay thirsty my friends. Keep tabs on your water intake with this budget-friendly, innovative hydration tracking water bottle. A dot lights up each time you refill it so you can easily keep track of how much you're drinking. Plus, its compact, sleek design makes it easy to transport to the gym or the office.
Never worry about getting thirsty again. Stay hydrated all day long with beverages that can keep wickedly hot or icy cold for hours! Plus, rest assured you're doing your part to help the environment with a sustainable, long lasting product.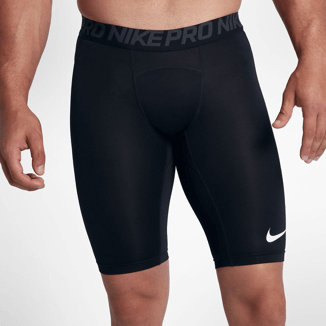 A fan favorite, these Nike compression shorts are a must for high-intensity workouts. Made with Nike's signature Dri-FIT fabric, you'll stay cool and comfortable no matter how heated the game gets.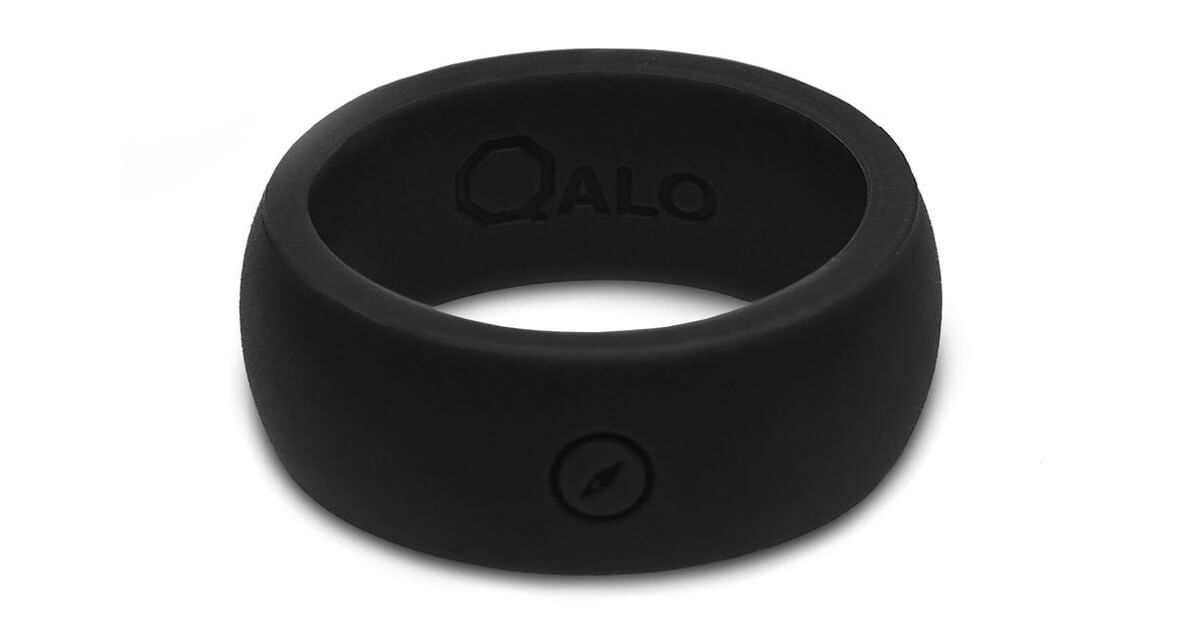 The Qalo Ring is essential for anyone who lives an active lifestyle. You'll never have to worry again about losing your wedding band at the gym or getting it scuffed while you're cleaning or doing handy work.
Skincare and Grooming Gifts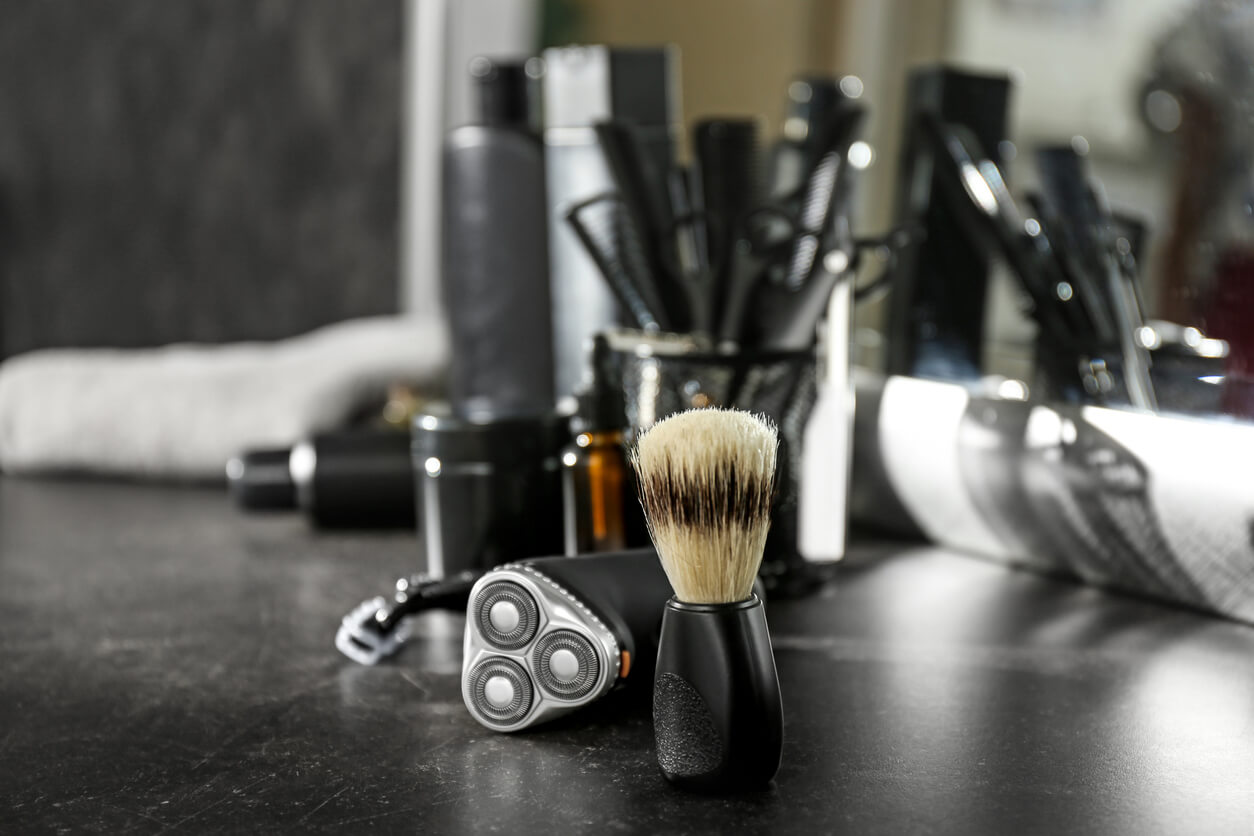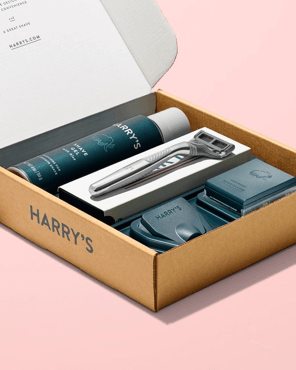 Harry's Winston starter set includes all the best shaving essentials he's been yearning to try. Harry's has become a leader in the shaving industry, offering affordable, high-quality razors in retail stores and through subscription plans. With their top-rated products, you can get a good shave at a great value.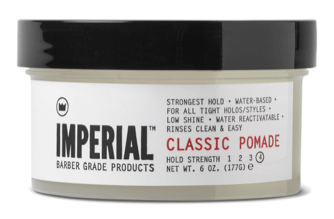 Imperial's industrial-strength pomade is sure to satisfy all his hair styling needs. It's a water-based pomade that's also water re-activatable, making any touch-ups effortless.
Need a product with an even stronger hold? Consider getting him Imperial's Gel Pomade .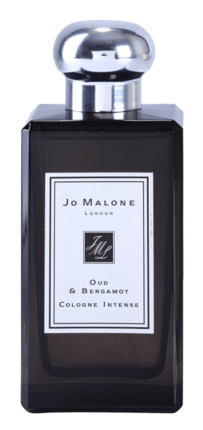 Jo Malone's highly-rated Oud and Bergamot cologne is the perfect scent for fall and winter. Customers rave about the luxurious and warm, yet crisp scent of bergamot and orange granite accord.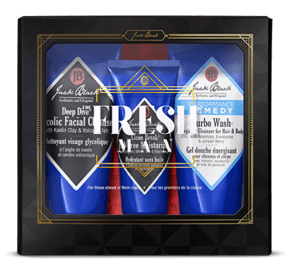 Keep it fresh with this versatile Jack Black set, which includes their popular exfoliating facial cleanser that doubles as a mask, an energizing hair and body wash and an oil-free moisturizer. This TSA-friendly kit is ideal for the jetsetter in your life.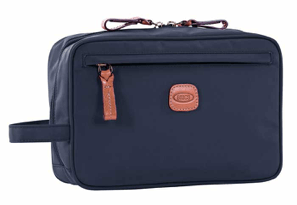 The search for the perfect Dopp kit is over. Keep skincare and grooming essentials organized in this roomy toiletry bag by Bric's, which has interior and exterior zip pockets, plus built-in elastics to keep small bottles in place.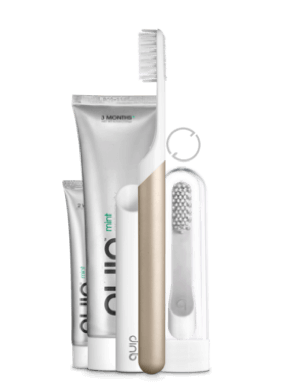 Say goodbye to cumbersome chargers and wires with this stylish, space-saving, battery-operated electric toothbrush. Quip electric toothbrushes are available in six fun metallic colors, and brush head and toothpaste refill plans can also be purchased or gifted as add-ons.
Gifts for Tech Lovers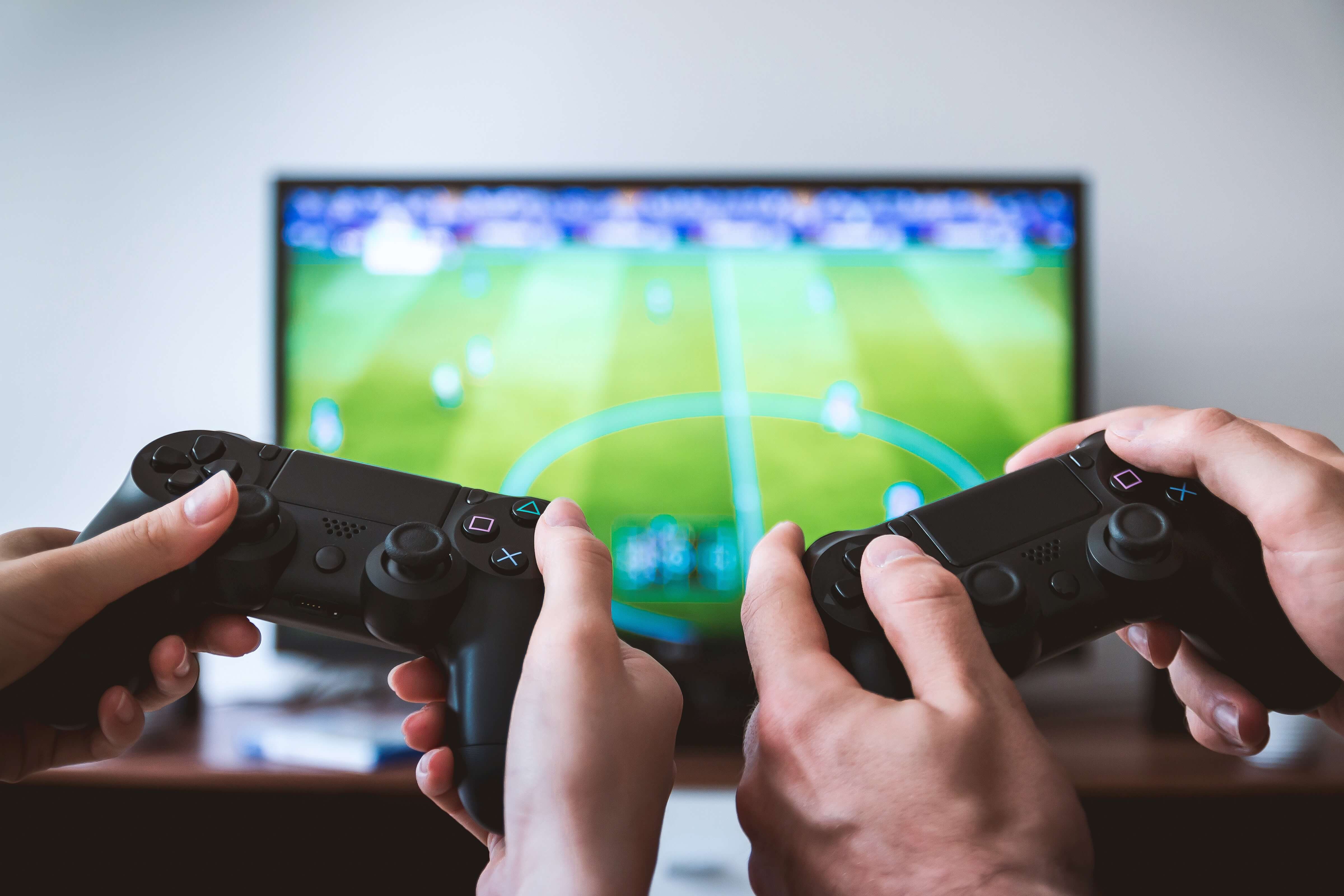 Lightweight, Cord-Free Earbuds
Simplify the way he listens to music or podcasts with a set of wireless earbuds. If he's an Apple fan, we recommend the Apple AirPods for secure connectivity with other Apple devices.
Not an Apple user? The Bose SoundSport Free wireless in-ear headphones are comfortable and boast top-notch sound quality.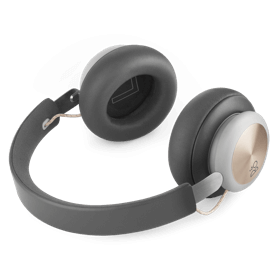 We can't take our eyes off Bang & Olufsen's Beoplay H4 headphones. A great gift for the audiophiles in your life, these elegant and stylish over-ear headphones are durably constructed with leather, steel and aluminum and promise up to 19 hours of playtime.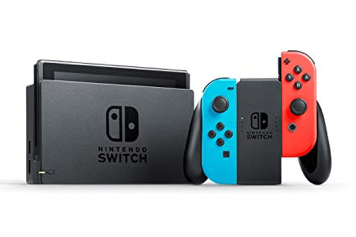 Amplify his gaming experience with Nintendo's best system yet – the Nintendo Switch. Compatible with popular games like Mario Party, FIFA, Legend of Zelda and more, the Switch is a perfect addition for his man-cave. It can even be converted from a home console to a portable system in just seconds so that he can take games on the go.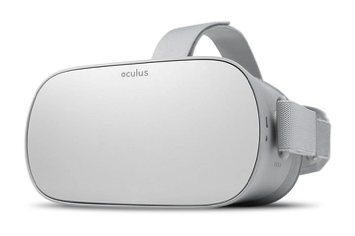 Gift him experiences he'll never forget with the Oculus Go V/R headset. Unlike its counterparts, the Oculus Go is a standalone headset with no PC or wire attachments needed. It also comes at an affordable price point; the 32GB version costs $199 and the 64GB version costs $249.
A Laptop That Gets Everything Done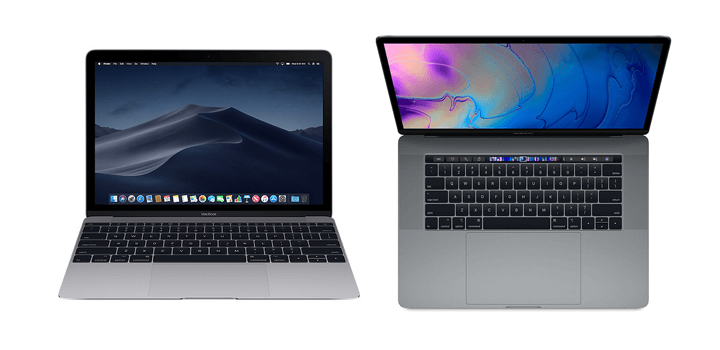 Weighing in at a whopping two pounds, Apple's latest MacBook is their thinnest, lightest and fastest version yet. The long 10-hour battery life makes this computer the perfect upgrade for the student or busy professional in your life.
If he's searching for something even more powerful, check out the newest version of Apple's MacBook Pro, which flaunts incredible graphics performance, up to 32GB of memory and a fast-responding touch bar.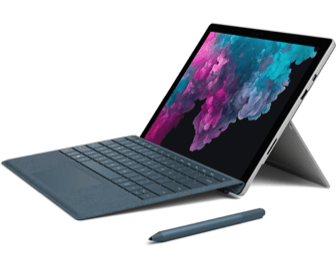 Whether you're a student, business professional or creative designer, the Microsoft Surface Pro 6 has something for you. We love its innovative, adaptable design which allows you to convert it from a standard laptop to a portable tablet so you can take it with you wherever you go.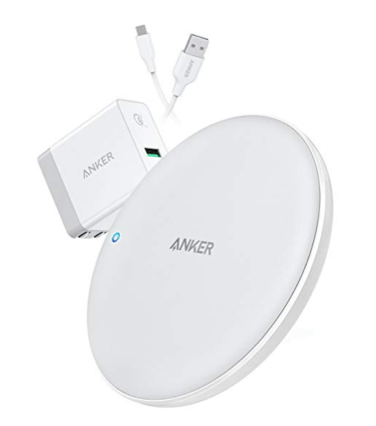 Charge your iPhone and Android devices quickly and conveniently with Anker's PowerWave Wireless Charging Pad. He won't have to deal with any more of those annoying charging cables that always seem to break. Get him one of these for both the home and the office.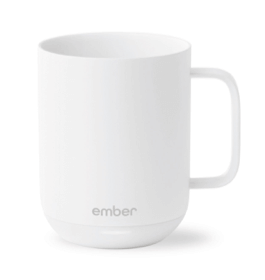 Keep your coffee or tea at the perfect temperature with an Ember mug. Using the Ember app on your phone, you can remotely control the ideal temperature of your drink or save presets for different kinds of drinks.
Always on-to-go or hopping from meeting to meeting? The Ember Travel Mug might be a better fit.
Always be ready to capture any adventure. This tiny yet tough camera captures extraordinary moments with outstanding quality. You can even set timers with GoPro's voice control feature.
Ready to stay in and catch up on all your favorite shows? With the most powerful 4K streaming media stick, you'll be able to Netflix and chill in comfort. You can even get instant answers from Alexa, have her find the perfect movie or play your favorite songs. Enjoy hours of endless entertainment!
Gifts For the Guy Who Does It All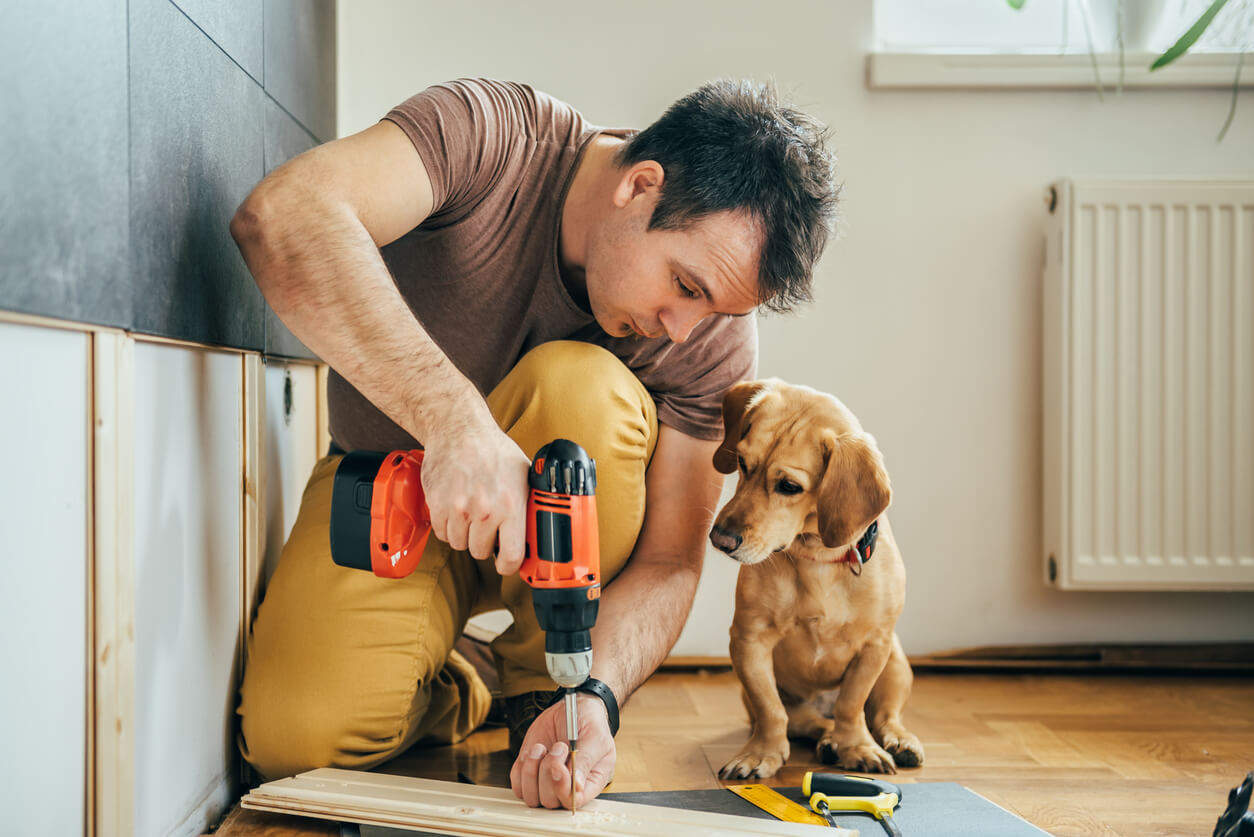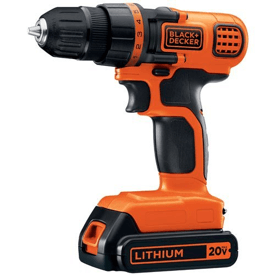 Has he recently moved out on his own or purchased a new home? Always fixing things around the house? This Black & Decker Lithium-Ion Drill and Driver is a must-have gadget for any home. Its compact, lightweight and cordless design makes it easy for anyone to solve all kinds of tasks.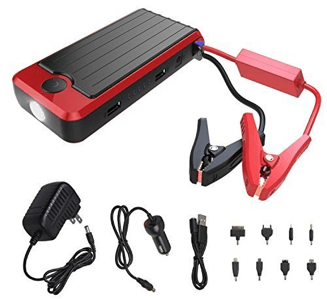 Believe it or not, most people don't have jump starter tools in their vehicle, and aren't prepared in the event of an auto emergency. Gift him this useful jump starter battery (which doesn't require messy cables or roadside assistance from another car) and snag one for yourself if you're also guilty of being unprepared.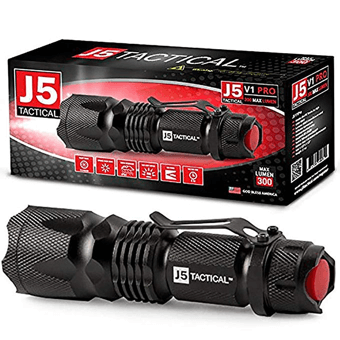 Every household needs a heavy-duty flashlight. With this J5 Tactical V1-PRO flashlight, all you need is one AA battery to venture into dark areas, illuminate during emergencies or defend yourself in zombie apocalypses.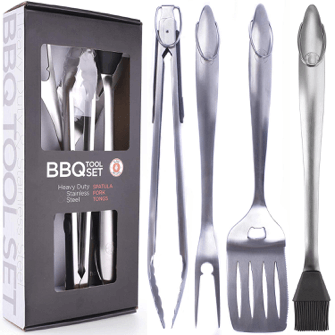 Your grillmaster will love these heavy-duty BBQ tools. They're extra durable and made of stainless steel, so you won't have to worry about your cheap tools breaking or getting rusty. Bonus: This set is already beautifully boxed, and even comes with a lifetime guarantee.
Taste craft hot sauces from all over the globe, year-round. Each quarter you'll receive three 5-ounce bottles of small-batch hot sauce to spice up your favorite meals. These high quality sauces won't burn your mouth off and are made with just the perfect amount of heat.
When Finding a Gift, Don't Sweat It
With so many options out there, finding the perfect gift can be a struggle. But there's no need to break a sweat when you've got a Thompson Tee.
Thompson Tee's patented sweat proof undershirts block 100% of armpit sweat and odor - guaranteed or your money back. Give your loved ones a gift that boosts their confidence and empowers them to conquer any challenge. You may not be able to put a price tag on confidence, but you can try a Thompson Tee risk-free today! Don't leave this wardrobe essential off your gift list.
Well, that's a wrap (pun intended) for our Ultimate Gift Guide! If you have any other stellar gift ideas you'd like to share, let us know.