The Best Sweat Proof Undershirts for Heavy Sweating
Sick of dealing with sweat stains, no matter the season? It's time to get serious about your sweat management.
Luckily, there are plenty of anti sweat options that don't involve major surgery or medical procedures.
Sweat proof undershirts are our favorite way to manage heavy sweating. They're a chemical-free, non-invasive, natural way to stop sweat stains.
We'll cover what to look for in a sweat proof undershirt, features, pros and cons and a side-by-side comparison of the top shirts on the market.
The Best Sweat Proof Undershirts
Let's get started with a break down of our favorite sweat proof undershirts.
1. Thompson Tee Sweat Proof Undershirts
Thompson Tee is one of the first sweat proof shirts. They have the only patent in the market for their Hydro-Shield sweat proof technology.
Where other sweat proof products are treated or have removable armpit pads, Thompson Tees have sweat proof barriers built directly into the armpits, so the sweat protection doesn't wash out or lose effectiveness.
Thompson Tee also provides extensive information on their sweat proof technology and how it works. Each shirt has a sweat proof barrier with a proprietary stitching and layering system (called their Hydro-Shield technology). It traps moisture and releases it as vapor, stopping sweat marks from seeping through.
Thompson Tee is also one of the lowest price points, especially for the quality of the fabric and one of the few that offers a free trial period with no strings attached.
Features:
Men & women's styles
Original fit and slim fit styles
V-neck and crewneck necklines
Tagless, lay-flat collar for no bunching or annoyance
100% made in the U.S.A.
Sweat proof guarantee: it works, or your money back
Longer length to stay tucked in
High-quality fabric that stands up to consistent washing
2. Sweatshield
Sweatshield undershirts have a sweat proof armpit barrier to absorb moisture and neutralize odor. They currently offer V-neck and crewneck versions of their undershirt for men and women. The men's shirt is available in black, white and beige, while the women's shirt only comes in white and beige.
Features:
Men's and women's styles
Micromodal fabric
Sweat proof barrier to stop sweat
Extra-long length so the shirt stays tucked in
3. ItsDri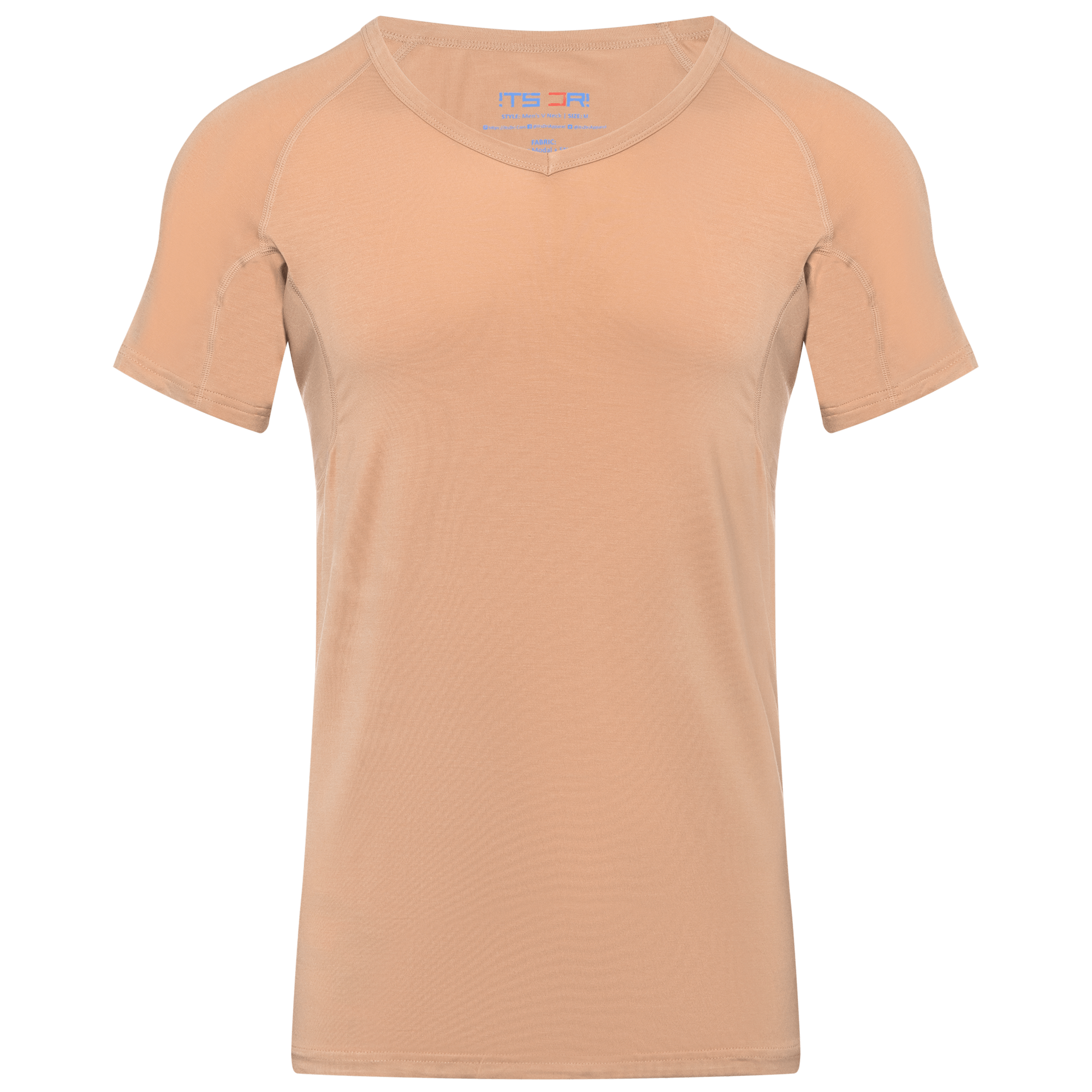 ItsDri is another option in the sweat proof undershirt market. ItsDri stakes its claim on their Aqua-Block technology, a three-layer system to trap sweat. The fabric is also infused with copper to help eliminate odor and bacterial growth.
One thing to know about ItsDri — the shirts are designed to be extra long (up to three extra inches) and are slim-fit only. They also currently only offer white and nude.
Features:
Men & women's styles
V-neck (men) and scoop neck (women)
Extra-long, slim-fit style
4. Ejis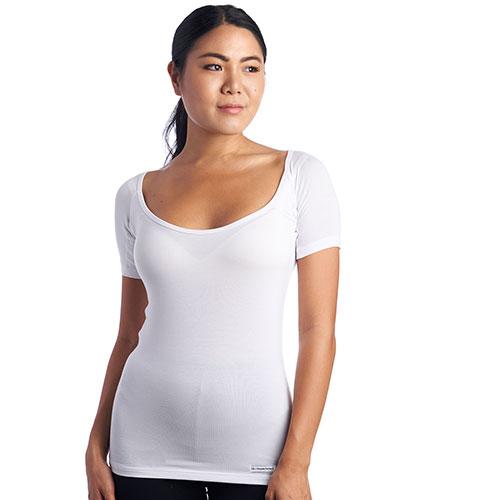 Ejis is newer to the sweat proof shirt market than some of the other players. Their armpit barrier includes a large waterproof panel in each underarm to stop sweat from seeping through. The fabric is also infused with silver to prevent odor.
Ejis men's shirts are available in white, black and grey. The company recently started offering a women's sweat proof shirt, which is only available as a white scoop neck
Features:
V-neck, crewneck and deep V-neck styles (men's shirts only)
Women's shirts in scoop neck
Micromodal and cotton fabrics
Extra length
5. Knix Don't Sweat It T-Shirt
Knix is a garment company that focuses exclusively on women. Their primary products are women's bras and underwear. However, they also offer a "Don't Sweat It" shirt with sweat proof armpit protection.
The Knix sweat proof undershirt comes in a fitted silhouette that's made to be worn comfortably under clothing. It comes in black, white and beige.
Features:
Women's style only
Slight V-neck neckline
Sweat blocking underarm panels
Form-fitting style
Four-way stretch fabric
6. Numi Signature Seamless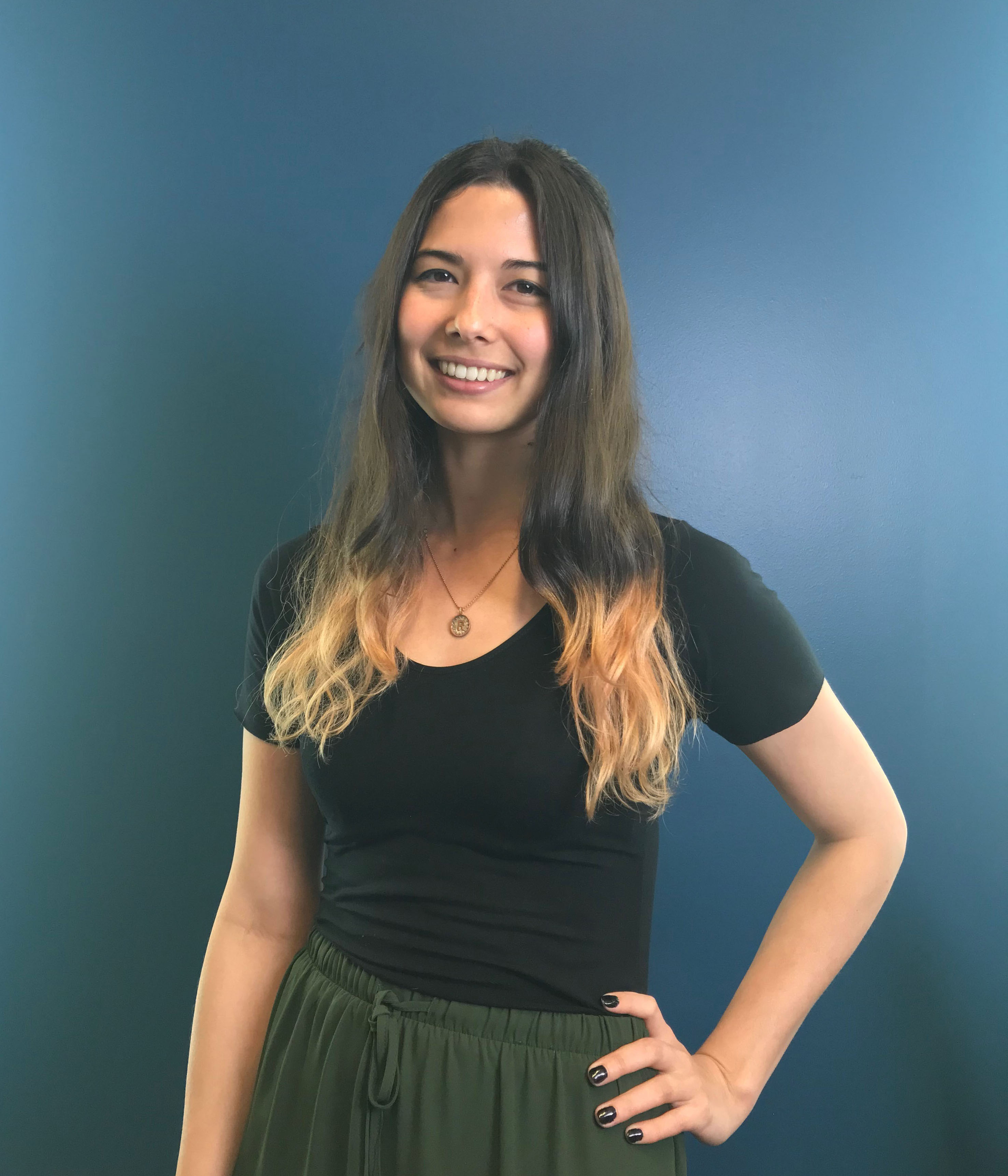 Numi is another women's option. They make technical undershirts for women. At $59, it's the most expensive women's sweat proof shirt currently on the market.
Features:
Women's styles only
Short sleeve, crop top, mock turtleneck three-quarter and lace-capped sleeved styles
Scoop neck and crewneck
Form-fitting
Reversible neckline
7. NanoDri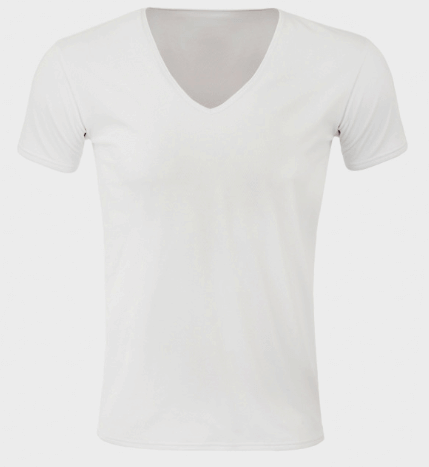 NanoDri creates sweat proof undershirts and sports shirts for men and women. The shirt features a sweat-absorbent inner layer and sweat-repellent outer layer that dries quickly and wards off bacteria and fungus.
Marketing themselves as an "all-over sweat blocking solution," the NanoDri features sweat protection in the underarms, back, front and sides of the shirt.
Features:
Men's and women's styles
Extra length that stays tucked in
Features Japanese nanotechnology in the fabric
8. Hanes Cool Dri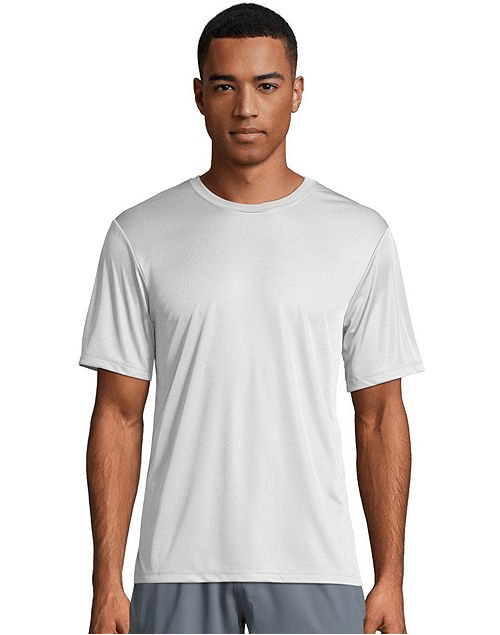 Hanes Cool DRI shirts are geared toward people who sweat excessively while working out or playing sports. It features odor protection technology to guard against bacteria that causes your clothes to smell. Hanes shirts come in a variety of bright colors, but also offer the basics (white and black) for when you need a sweat proof undershirt.
Features:
Men's, women's and kid's styles
Multiple colors and styles
Quick drying fabric
50+ UPF rating protects against UV rays
What to Look For in a Sweat Proof Shirt
Before comparing these top brands, ask yourself: What qualities are most important in a sweat proof shirt?
Sweat proof technology: You want it to work. No sweat marks or pit stains, period.
Price: You want high-quality, but you don't want to pay an arm and a leg.
Design, fit and length: Undershirts and t-shirts are wardrobe staples. They should be high-quality, fit well and hold up to daily use.
If you're wearing it as an undershirt, you'll want to make sure it's comfortable under your clothes and it stays hidden with different tops and necklines. It also needs to be long enough to stay tucked in when needed.
Style options: It needs to be cute, duh. But you also want a shirt that works with your wardrobe.
Return policy: You want to test it out and make sure the sweat proof technology works and fits your wardrobe and lifestyle.
Company values: Brands matter. You want to know where your hard-earned money is going.
Side-by-Side Comparison of the Best Sweat Proof Undershirts
Here's a side-by-side comparison of all the options we covered above.
Criteria
Thompson Tee
Knix
Numi
Sweatshield
Ejis
ItsDri
Nanodri
Hanes Cool DRI
Premium, breathable, light-weight fabric
✓

Premium rayon from bamboo & Spandex

Nylon & Spandex
Tencel & Lycra
MicroModal
MicroModal & Silver
Lenzing Modal & Spandex
Polyester
Polyester
Price
✓


$31.99

$48.00
$59.00
$49.99
$36.99
$35.00
$44.95
$12.00
Money back guarantee
✓

Wash it, wear it and try it for 30 days

No trial period
No trial period
Trial period for one shirt
Trial period for one shirt
Wear it and wash it for 60 days
No trial period
No trial period
Try-wash-wear return policy
✓

30-day trial & money back guarantee

30 days — Unworn, must have tags

(Sale items final purchase)

90 days — Unworn, must have tags

(Sale items final purchase)

30 days — Time-consuming return process

45 days — 100% refund policy for 1 undershirt in first order

60 days — 100% refund policy for 1 undershirt in first order

60 days — 100% refund policy for 1 undershirt in first order

30 days — money back guarantee

Extra length for tucking
✓
-
Hems roll up
Yes
Yes
Yes
Yes
-
Handcrafted in the USA
✓


100% U.S. made

Made in China & South Korea
Made in Canada
N/A
Made in China
Made in China
Made in Japan
Made in China

Discreetness
✓
Extremely large, obvious underarm panels
Sleeves tend to roll up.
✓
✓
✓
✓
✓

Variety of styles

✓

Scoop neck and v-neck, slim fit and original fit options in beige, black, white

Only one style
Various sleeve options
V-neck and crewneck
Crewneck, v-neck and deep v-neck
V-neck (men) and scoop neck (women)
Crewneck, V-neck (men) and scoop neck (women)
Various sleeve options
Sweat-blocking technology
✓

HydroShield Patented, sweat proof technology designed specifically for excessive underarm sweating. The first sweat proof undershirt on the market.

Fresh Fix Technology®


(website vague/unclear on how the technology works)




Sweat-Secret™ Fabric Technology




Wicks and absorbs moisture.




Underarm sweat shield absorbs and seals moisture.




Waterproof layer infused with silver and MicroModal pads




Aqua-Block 3 layer, seamless construction technology




Sweat absorption inner layer and sweat-blocking barrier on the outside




Cool Comfort™ fabric rapidly wicks away sweat to keep you cooler.

Environmentally friendly
✓
While all these shirts combat excessive underarm sweat, Thompson Tee is the only one with patented, proven technology guaranteed to stop pit stains and sweat marks. When you're looking for a great sweat proof undershirt, the top priority is finding one that truly works.
Plus, when you add in price, the fact that they're 100% USA-made and offer a satisfaction guarantee, the clear choice is Thompson Tee.
Try a Thompson Tee risk-free today!