10 Best Sweat Proof Undershirts for Heavy Sweating in 2022
Are you ready to get serious about sweat management? If you're looking for the best undershirts for heavy sweating, you've come to the right place. Undershirts are a natural, non-invasive way to stop sweat marks and protect your clothing against stains from sweaty armpits.
Check out our roundup of the best sweat proof undershirts for women and men to help you stay dry and elevate your confidence.
The Best Sweat Proof Undershirts
1. Thompson Tee

When looking for the best sweat proof undershirt, you want to make sure it works.
Thompson Tee is the only patented sweat proof undershirt. Its proprietary stitching and layering system, Hydro-Shield, absorbs moisture and releases it as vapor, which stops sweat from seeping through.
Other sweat proof undershirts are treated with chemicals to wick away sweat, which wear off quickly, or have removable armpit pads that slide easily and produce more heat.
Thompson Tees' sweat proof barriers are built directly into the armpits, so the sweat protection doesn't wash out or lose effectiveness easily.
Even better: all their sweat proof undershirts come with a risk-free money-back guarantee, so you can feel confident about your purchase.
Thompson Tee is rated #1 by Mic.com and consistently ranked highly by Business Insider since 2018.
Features:
Several necklines, fits and colors for women and men
Tagless, lay-flat collar (no annoying bunching)
Longer length to stay tucked in
High-quality fabric that stands up to consistent washing
30-day risk-free trial period
2. Sweatshield

Sweatshield undershirts feature a sweat proof armpit barrier to trap moisture and neutralize odor. They also make shirts for those who experience heavy back sweating.
They currently offer V-neck and crewneck anti sweat undershirts for men and scoop necks shirts for women.
According to one verified Amazon reviewer, Sweatshield shirts "work okay, but sweat can still leak through on tougher days."
Features:
Men's and women's styles
Micromodal fabric with keep-cool technology
Tagless and lay-flat collar
3. ItsDri

ItsDri shirts utilize a three-layer system to trap sweat. The fabric is also infused with copper to help eliminate odor and bacterial growth.
ItsDri sweat proof shirts are designed to be extra long (up to three additional inches) and are slim-fit only. For some customers, this was an issue: "They don't specify the body type. This shirt is tight in my chest and arms, and very roomy around the midsection. If your body shape resembles Humpty Dumpty, then this shirt may work for you."
Men's styles are limited to V-necks, and women's styles are limited to scoop necks.
Features:
Men's and women's styles
Made with Lenzing Modal and Spandex
Extra long to stay tucked in
4. Ejis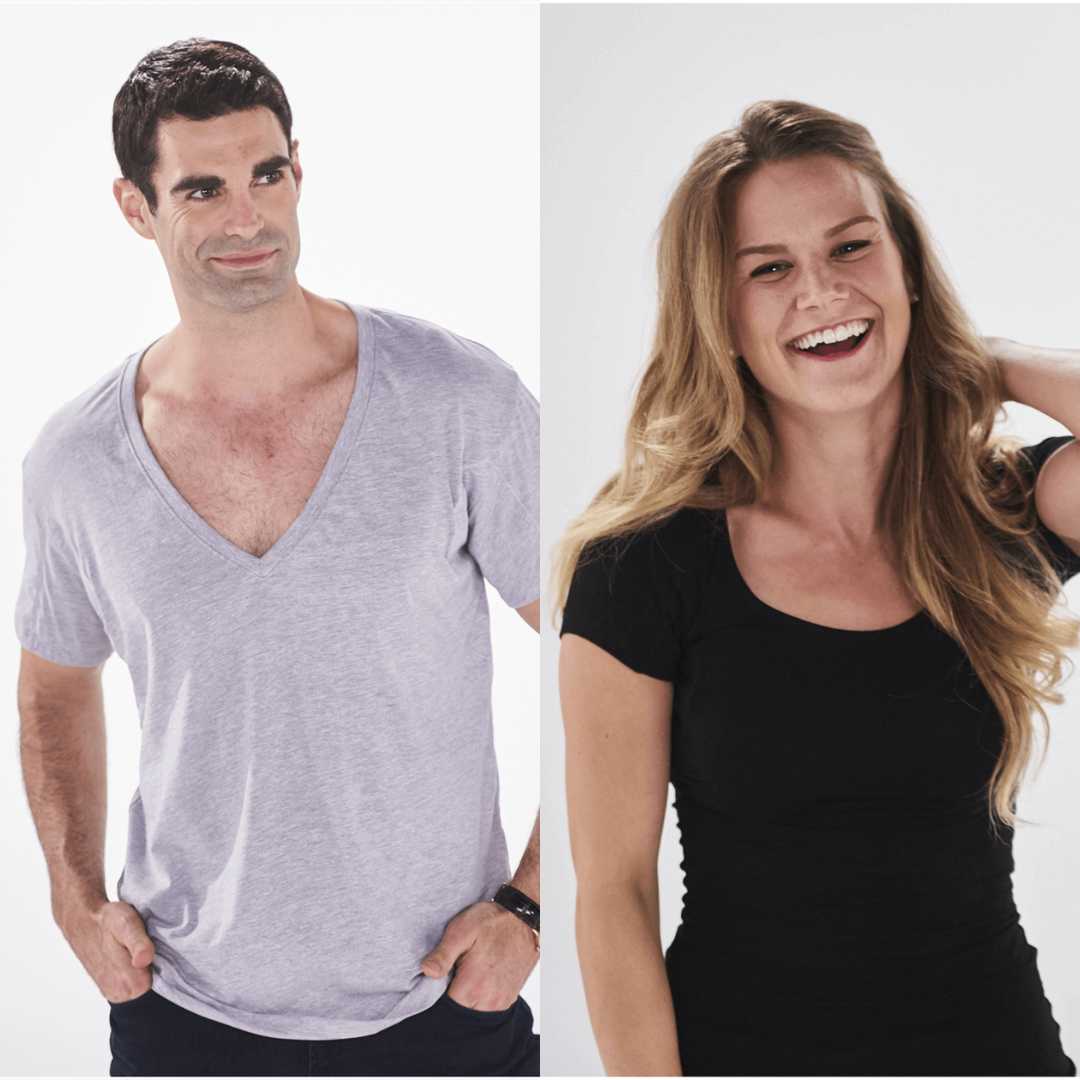 Ejis undershirts feature a waterproof layer and antimicrobial technology to fight sweat and odor, available in cotton or a micro modal and spandex blend.
Choose from crewneck, V-neck or deep V-neck styles for men and scoop neck styles for women. Ejis' product lines also include undershirts for back sweating, sweat proof boxer briefs and anti-odor socks.
Features:
Uses silver to combat odor and regulate body temperature
Long, tuckable length and slim fit style
Micromodal or cotton varieties for men
Note that some verified Amazon reviewers had issues with washing and drying their Ejis sweat proof shirts:
"Shrinks and degrades after one wash."
"Stretches too easily and doesn't fit the same after you wear it a couple of times."
"This shirt shrank so much on the first wash. Followed all instructions for care. I have two of these now that don't fit at all."
5. Numi Signature Seamless

Numi is a women's sweat proof undershirt brand.
Offering some of the best undershirts for women when it comes to styles, Numi's selection includes scoop necks, crop tops, cap sleeves, 3/4 sleeve shirts, long sleeve shirts and mock neck sweaters.
However, prices range from $57 to $74 per shirt, making Numi the most expensive women's sweat proof shirt.
Features:
Women's styles only
Sweat-Secret™ Fabric Technology panels to block underarm sweat
Form-fitting, slim-fit style available in several colors
6. NanoDri

NanoDri creates sweat proof undershirts and sports shirts for men and women. The shirt features a sweat-absorbent inner layer and sweat-repellent outer layer that dries quickly and wards off bacteria and fungus.
Labeled as an "all-over sweat blocking solution," the NanoDri sweat undershirt features sweat protection in the underarms, back, front and sides of the shirt. Men's styles feature v-necks and crew necks, but women's styles are limited to scoop necks.
Features:
Men's and women's styles
Extra length that stays tucked in
Return postage not paid for size exchanges
Since returns aren't free, you'll want to purchase with caution. One reviewer mentioned that the sleeves were a poor fit; they seemed way too short, and thus the underarm protection was minimal. "I had underarm sweat spots through my shirt as if I were wearing a regular undershirt. This is way too expensive and doesn't do what it claims. I also own the Thompson Tee and this never happens, even in high heat situations."
7. Hanes Cool DRI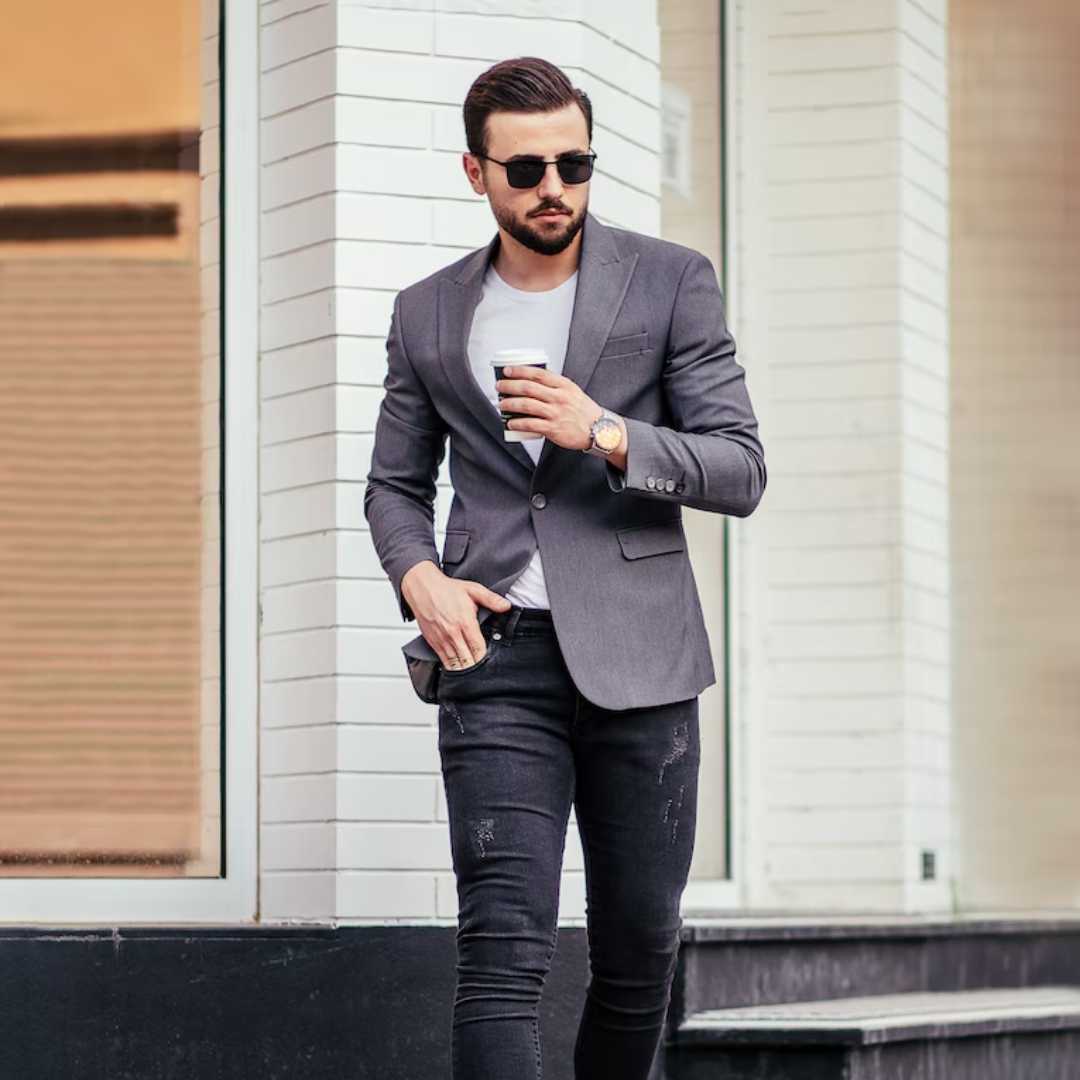 Hanes Cool DRI shirts are geared toward those who sweat while working out or playing sports. These anti sweat shirts feature odor protection technology to guard against bacteria that can make your clothes smell.
These technically aren't sweat proof undershirts, but at around $10 a piece, they're highly affordable and worth wearing for days that aren't big sweat events.
Features:
Men's, women's and kid's styles
Multiple colors and styles
Quick-drying fabric
8. Kleinert's

Kleinert's sweat proof undershirts are made with 100% cotton. In addition, they feature sewn-in integrated Sweat Shields made with cellulose bamboo and a urethane waterproof barrier to absorb pit sweat.
Features:
Men's and women's styles
Patented underarm shields
2-inch extra length and stretch
Kleinert's has been around for awhile, but according to one reviewer, their quality and customer service have diminished over time. "I went back to Kleinert's after many years only to find that the fabric was thinner and sizing and fit [were] different. Fine. But there was a small hole in the chest of one of my shirts...Kleinert's refused to make this right by sending a new shirt without a hole or refunding part of my order, citing their clear return policy. I felt an exception should have been made as this was clearly a factory flaw or warehouse accident. The hole gets bigger the more the shirt is worn."
9. Neat Apparel

Neat Apparel undershirts feature a blend of moisture-wicking fabric and sweat proof technology that promise to protect you from looking sweaty from the inside out.
Neat's technology captures excessive sweat and body odor, spreading moisture inside the garment and helping it dry faster. This brand offers V-neck and crew neck anti-sweat undershirts for men and scoop neck and v-neck undershirts for women.
Features:
Men's and women's styles available
95% Premium Cotton \ 5% Spandex
Should not be worn as a t-shirt, as it may "look" wet even if completely dry.
Some reviewers mentioned that the undershirt itself was decent, but armpit sweat still leaked through.
10. Social Citizen

Social Citizen T-shirts have hidden adjustable pads in each underarm, allowing you to wear this garment as either an undershirt or a standalone T-shirt. There are no visible seams on the outside, so at first glance, it's not apparent that this is a sweat proof shirt.
Styles are currently limited to crew neck tee shirts for men and women.
Features:
Men's and women's styles
95% cotton/5% spandex
No visible seams in the underarm area, but reviewers say that this causes the padding to move around and be less effective at absorbing sweat.
The Social Citizen shirt has mixed reviews, mostly related to the above point:
"Good concept, slightly frustrating execution. The pad is loose and bunches up, folds over, twists around... It's frustrating to get right."
"The sweat pads are not sewn in like the Thompson Tee, so they shift around and are almost impossible to get situated correctly."
"Any movement of my arms and [the pads] were no longer in place, and then the sweat in those areas became visible, plus there's a big bunched up pad that looks weird."
Comparing Sweat Proof Shirts
Still unsure if you've chosen the best sweat proof undershirt? Here are a few critical factors to consider when putting any sweat proof shirt to the test:
Sweat proof technology: You want it to work. No sweat marks or pit stains, period. Ensure you're shopping for shirts that are actually sweat proof and absorbent — not just 'moisture wicking' or 'sweat resistant'.
Price: You want high quality without paying an arm and a leg.
Design, fit and length: Undershirts and T-shirts are wardrobe staples that should fit well and hold up to daily use and washing. If you're wearing the garment as an undershirt, make sure it's comfortable under your clothes and it stays hidden with different tops and necklines. It also needs to be long enough to stay tucked in.
Return policy or guarantee: Prioritize brands that offer flexible return policies. When it comes to sweat proof undershirts, you'll want to wear it and wash it before deciding if it's right for you.
Learn how to find the best sweat proof undershirts for your needs.
The Best Sweat Proof Undershirt For Every Occasion
The 10 shirts we vetted are rated highly for combating excessive underarm sweat. But ultimately, Thompson Tee is the frontrunner in sweat proof technology, style options, material and quality.
The Thompson Tee is made with natural, breathable fabrics that are much more effective at absorbing sweat and fighting odor versus synthetic fibers like polyester or nylon. Plus, it's the only sweat proof undershirt that holds a patent for its highly effective Hydro-Shield technology.
When it comes to versatility, Thompson Tee offers a wide variety of sweat proof shirts for men and women and has the several color options compared the other brands on this list.
Most importantly, Thompson Tee is one of the only sweat proof undershirt brands that offer a risk-free trial period and satisfaction guarantee.
Try a Thompson Tee today! Shop men's and women's styles now.