11 Unexpected Gifts for Young Professionals | Practical Graduation Gifts
Browsing gifts for young professionals or the new grad on your list? Whether you're shopping for your son, daughter or family friend, you can rest assured these gifts won't end up gathering dust in a drawer.
Practical Gifts for Young Professionals
Millennials and Gen Xers are notoriously hard to please. That's why we've come up with 12 unexpected yet practical gifts for the yuppies in your life.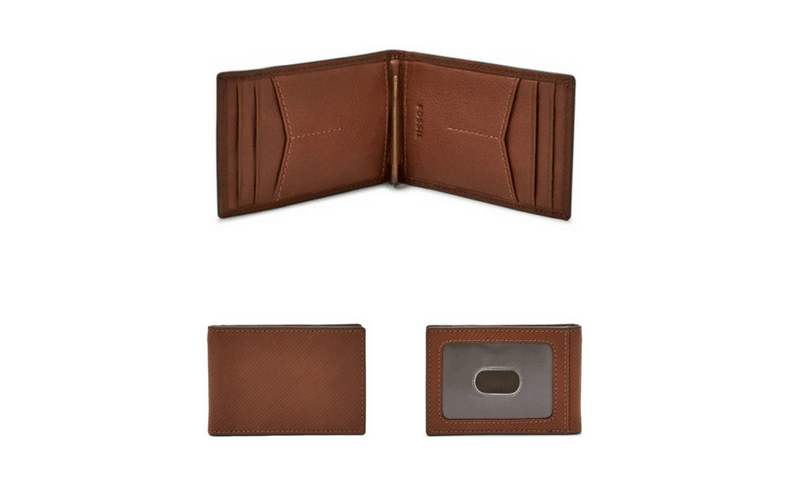 Every young professional wants two things in life — simplicity and financial security. Give yours both with the Fossil Niles RFID Money Clip.
This sleek, brown leather money clip holds six credit cards and a thick wad of cash on the inside. Plus, there's an outside slide pocket for an ID or small stack of business cards. It's small, but efficient.
The Fossil Niles RFID also keeps your credit cards secure from theft — thanks to its scan-resistant lining.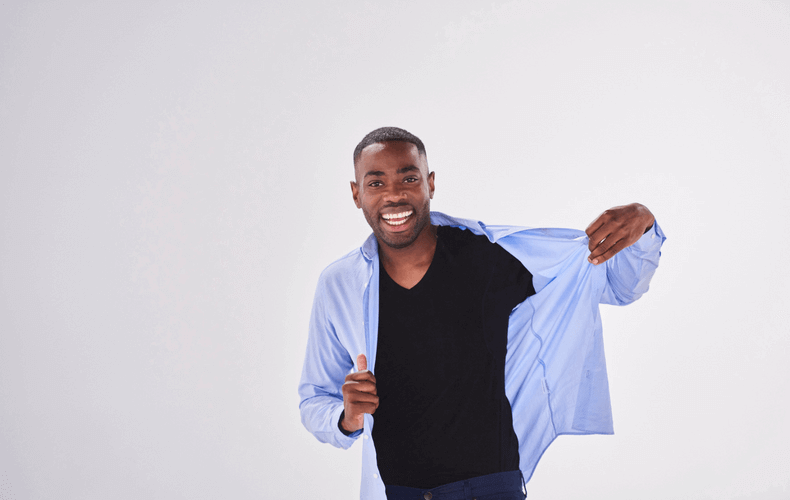 Confidence is necessary when starting your professional career. Studies show exuding self-confidence in the office can help you rise through the ranks.
Thompson Tee sweat proof undershirts protect dress shirts from sweat and keep young guys and girls feeling extra confident on the job. Every working man or woman needs an undershirt — especially on those damp, hot days when antiperspirant isn't enough. By surprising them with an ultra-soft Thompson Tee, you're also giving the gift of confidence.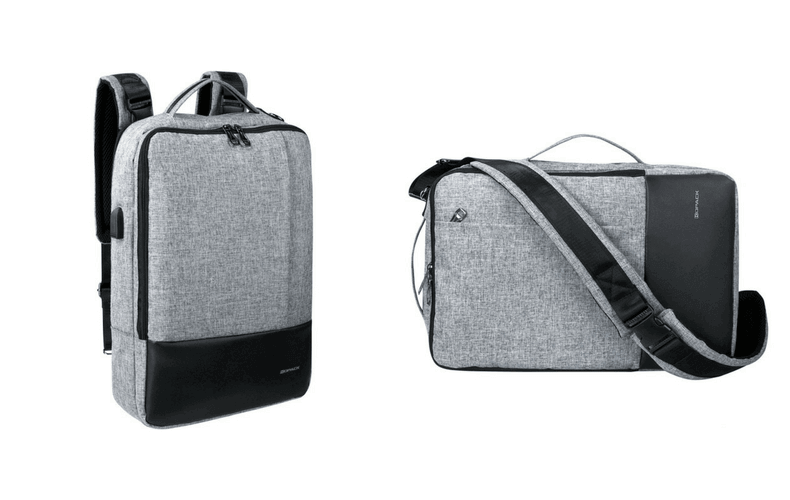 Briefcase or backpack? It's a tough decision for young men entering the workforce.
A briefcase is too formal to take to work every day, but a backpack screams "frat bro."
Instead of making him choose, get the Kopack — a convertible briefcase backpack. He can two-strap it while he's walking to work or turn it into a satchel for client meetings.
This work bag fits a 15.6-inch laptop, a water bottle and other work essentials. He'll look sharp no matter the occasion.

Young professionals put in long hours to get their careers off to a good start. But it's easy to succumb to junk food-fueled grind sessions.
Help them out with a Graze subscription to help make the long days more nutritious.
This healthy subscription snack box makes eating right easy. Once they sign up, they can create a custom snack profile to choose their own snacks. (Or Graze can select for them.)
Each shipment contains eight different snacks and the first box is half-off ($6.99). Your young professional may never eat ramen again!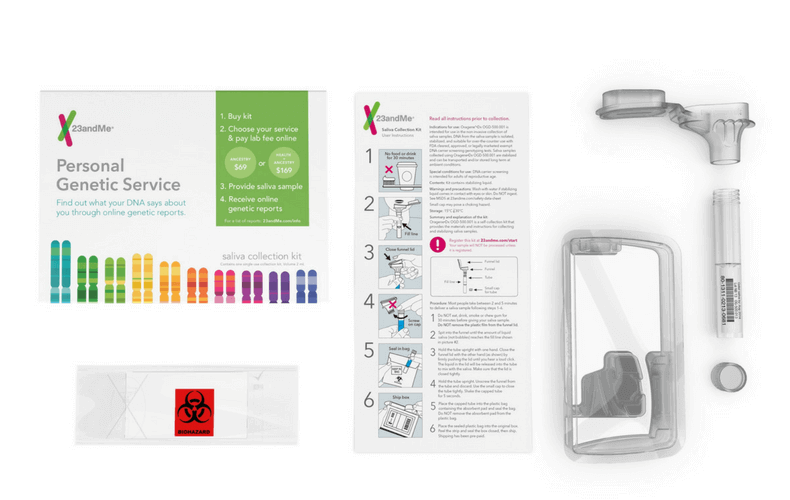 Millennials and Gen Xers want to feel like they're a part of something bigger. Help them find their roots by gifting them 23andMe's Health + Ancestry Service.
All it takes is a little saliva!
Yep. By spitting into an FDA-cleared DNA collection tube, not only will they find out where their ancestors have lived throughout history down to the 0.1st percentile, but they'll also get an in-depth analysis of potential genetic health risks.
Young professionals know it's important to take time for health and wellness, but a gym membership only gets them so far. Help them make the most of their fitness routine with a DEXA Scan.
This medical-grade scan uses state-of-the-art technology to analyze:
Body composition (muscle, fat and bone density)
Posture and movement patterns
Cardiovascular health
Muscle and organ health
How much fat vs. sugar the body burns
Metabolism speed
Based on this data, they'll receive recommendations for their ideal diet and exercise plan.
The Olloclip Active Lens Set is the perfect travel companion for any adventurer with an iPhone. This detachable ultra-wide lens lets avid 'grammers shoot farther and wider than ever before.
Zooming-in on a regular iPhone camera usually results in blurry, low-quality pics. But with the Olloclip, you get two times the optical zoom.
The double-sided lens locks into place quickly, and attaches to the front and back camera of an iPhone for wide-angle shots and selfies.
Did you know that 58 percent of craft beer drinkers are under the age of 35? Chances are there's more than one youngster in your life who would appreciate having 12 high-quality craft beers from around the world delivered to their front door each month.
Each box features four kinds of beer — three bottles of each from two different craft breweries. Whether they enjoy creamy stouts or hoppy IPAs, you'll be able to find something that fits their palate.
One of the biggest struggles recent grads have is replacing their gym shorts and t-shirts with work-appropriate attire. Shopping at the mall is expensive, takes time and is overwhelming.
A Menlo Club subscription is the perfect gift for those making the transition from professional beer-ponger to business professional. For only $60 per month, you can give them the gift of a chic wardrobe without the hassle.
All they have to do is select their style from four categories — casual, classic, fashion-forward or mixed. Then, they'll input their measurements and let Menlo Club do the rest. If an item doesn't fit, all they have to do is return it in the same box — and shipping is free.
Instant Pot Duo Plus ($129.95)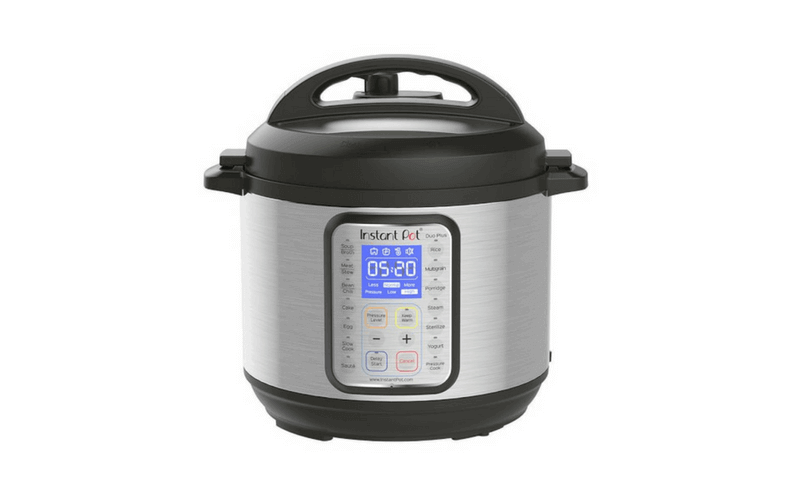 Meal prep is a challenge for busy young professionals. Help yours get dinner ready quicker with the Instant Pot Duo Plus.
This machine is more than just a crockpot. It's nine kitchen appliances in one. All they have to do is throw in some ingredients and choose from one of 14 settings. Once they press start, a complete meal is minutes away.
Want to go the extra mile? Complete your gift with this cookbook that contains 100 different Instant Pot recipes.
Cold Brew Coffee and Tea Maker from Coffee Gator ($25.97)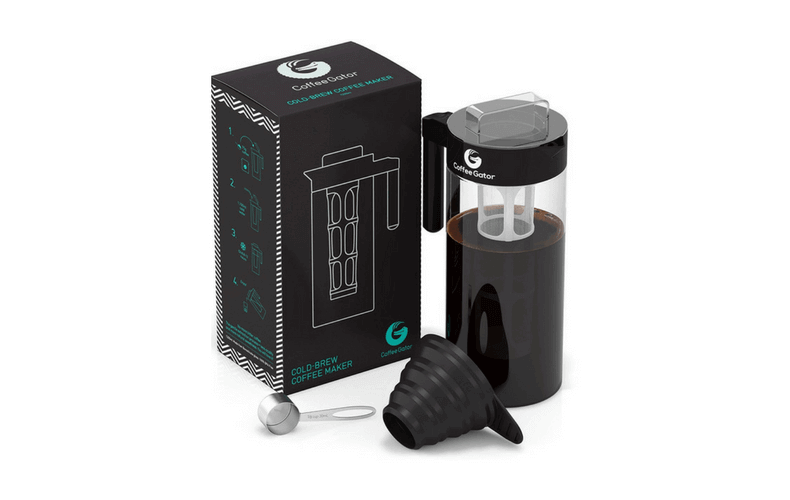 Summer is fast approaching, and professionals need caffeine to help them get sh*t done! Help them get their fix and beat the heat with homemade ice-cold coffee or tea.
The Cold Brew Coffee and Tea Maker from Coffee Gator makes it easy to get barista-quality coffee or tea without paying the price. Five tablespoons of coffee or loose-leaf tea + five cups of cold water + brew time = six cups of cold brew — enough to last an entire week!
The slow cold brew filter system produces a smoother, sweeter taste than iced coffee which is brewed hot. Your young coffee connoisseur will thank you.
Do you have any suggestions? We'd love to hear your top gifts for young professionals in the comments!
Already thinking about what to get Dad in June? Check out these 13 Classy Father's Day Gifts for dapper dads.