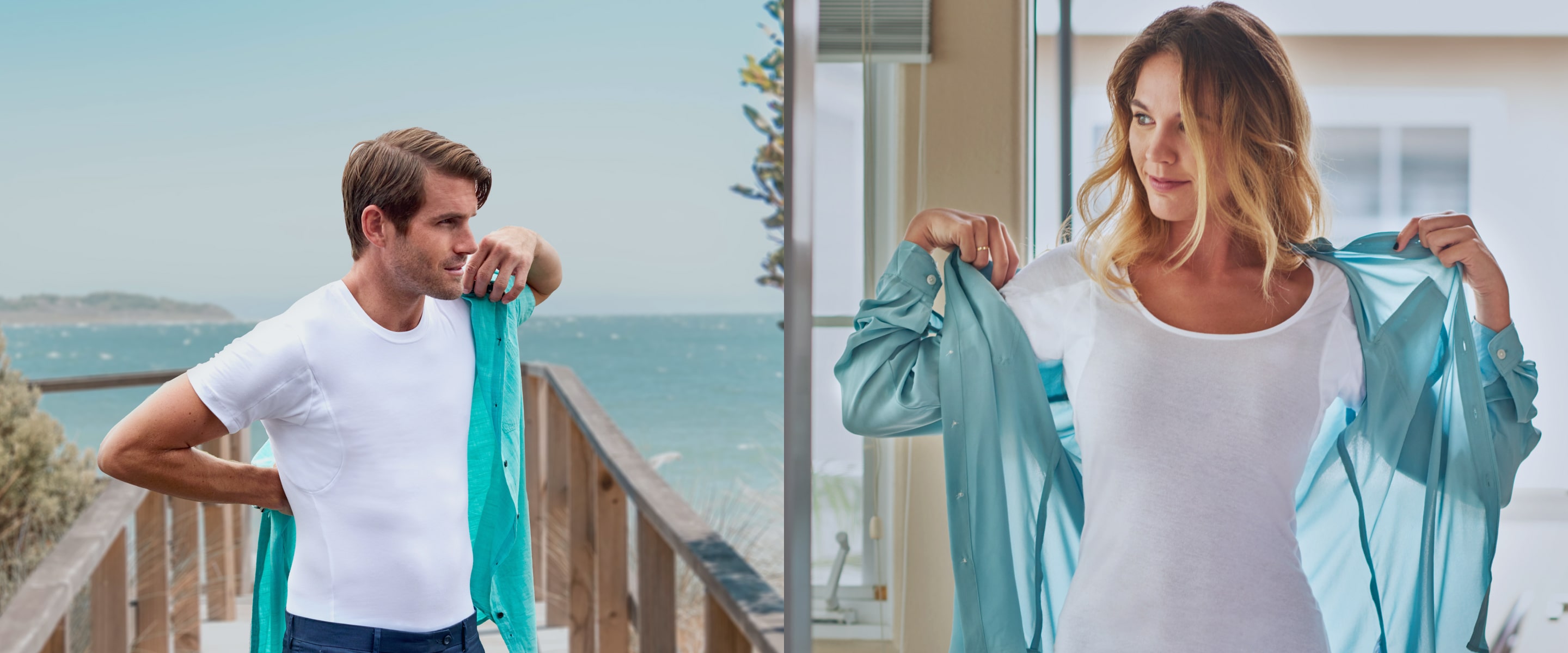 Wardrobe Game-Changers
Sweat Proof

Undershirts
Our patented Sweat Proof Technology stops underarm sweat stains and odor for good.
Over 1 Million Sold
With over 10,000 5-Star Reviews, the Thompson Tee sweat proof undershirt is trusted by thousands worldwide. Combat underarm sweat, protect your clothing and regain your confidence with the best sweat proof shirt on the market.
The Thompson Tee Difference
Patented Sweat Proof Technology
Our sweat-proof shield design allows sweat to escape as vapor, meaning sweat, yellow stains and odor won't seep through your clothes.
Made in the USA
Our shirts are 100% American manufactured, which means when you buy a Thompson Tee, you're supporting local jobs!
Machine Washable
Wash your Thompson Tees as often as you like - our sweat proof technology won't wear out over time.
No Tag
All our shirts are designed with tagless, lay flat collars - no itching or bunching up.
See the Thompson Tee in Action
Stay cool, dry and confident, no matter what.
Say hello to longer-lasting clothes and all-day freshness.
100% Made in the USA
Our sweat proof undershirts and anti odor shirts are American-made from start to finish. Every phase of production is completed in the USA. With each purchase, you're also supporting U.S. jobs and manufacturing. Learn more about our efforts.
All-Around Sweat Protection
Stock up on the essentials. Shop our selection of bestselling Degree antiperspirants, Carpe antiperspirant lotion and NoSweat® hat liners.