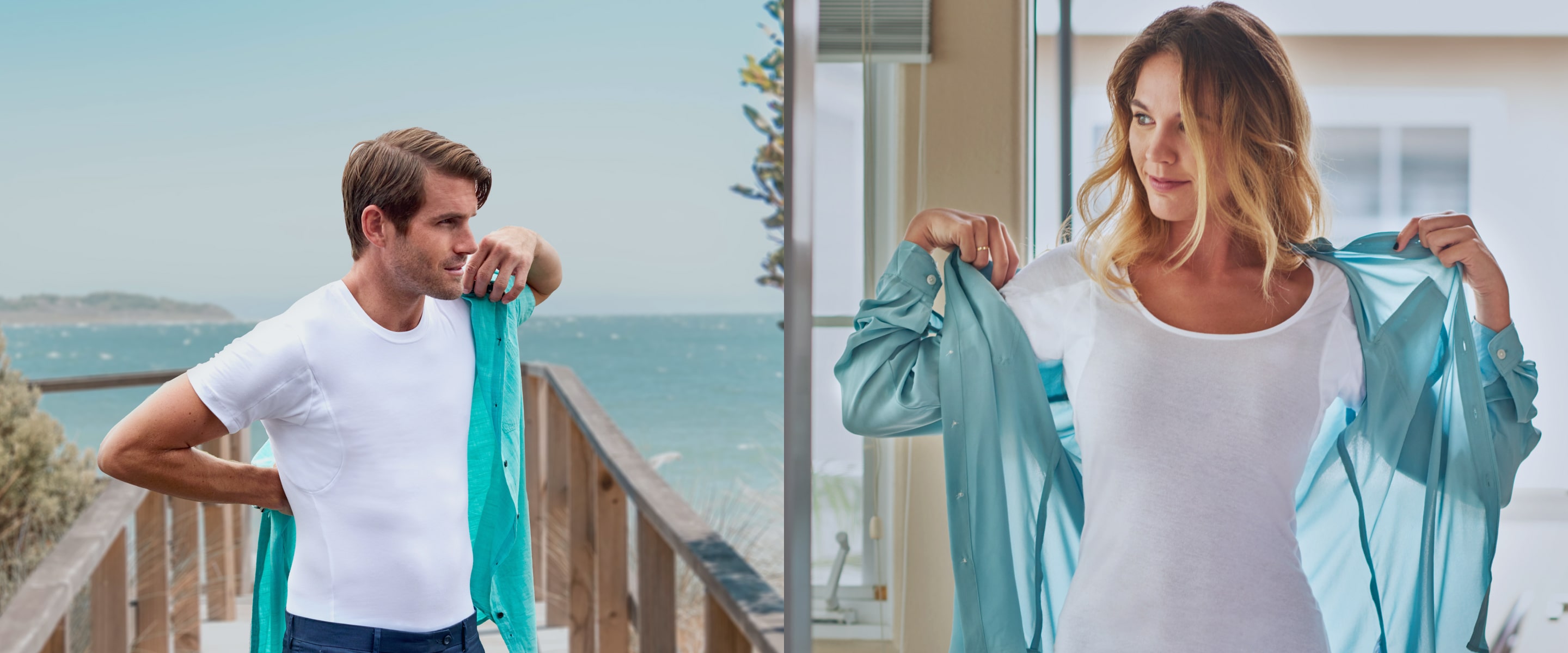 Wardrobe Game-Changers
Sweat Proof

Undershirts
Our patented Sweat Proof Technology stops underarm sweat stains and odor for good.
Over 2 Million Shirts Sold
We're celebrating 10 years of comfort and confidence! Thank you for supporting us over the last decade and making Thompson Tee the best sweat proof shirt on the market, trusted worldwide with 10,000+ 5-star reviews.

Over the last 10 years, our sweat proof undershirts have helped thousands of people feel comfortable and regain their confidence. We've come a long way and hit many milestones, but we couldn't have made it this far without you.

– Billy Thompson and Randy Choi, Co-Founders
The Thompson Tee Difference
Patented Sweat Proof Technology
Our sweat-proof shield design allows sweat to escape as vapor, meaning sweat, yellow stains and odor won't seep through your clothes.
Highest Quality Materials
All our products are designed in America, and we only source raw materials from the U.S. We partner with American and global facilities and commit to the highest fair labor and environmentally-friendly standards.
Machine Washable
Wash your Thompson Tees as often as you like - our sweat proof technology won't wear out over time.
No Tag
All our shirts are designed with tagless, lay flat collars - no itching or bunching up.
See the Thompson Tee in Action
Stay cool, dry and confident, no matter what.
Say hello to longer-lasting clothes and all-day freshness.